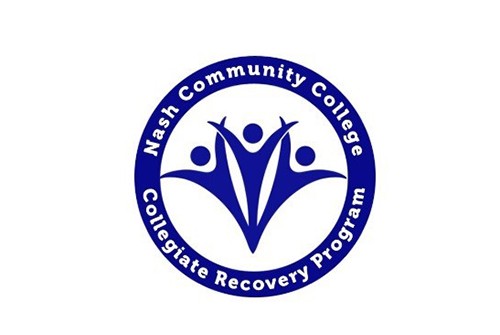 The Nash Community College Collegiate Recovery Program was implemented in January 2015 as part of the services offered through the Student Wellness Center. We hold a weekly Open Coffee Social in the Student Wellness Center for members, prospective members, and allies and have a weekly closed meeting in a classroom designated for CRP use. The Director of Student Wellness, a licensed clinical social worker and a licensed clinical addictions specialist, provides weekly therapy, and an alumni volunteer and certified peer support specialist facilitates closed meetings. The Director of Student Wellness coordinates Recovery events including campus awareness, community education, and CRP service projects. The Student Wellness Center provides a variety of helping resources to meet the holistic needs of our students. A relatively small, inclusive group, we honor all Recovery pathways. In as much as we celebrate our graduates, we welcome newcomers to engage to their degree of comfort. The only requirement for the NCC CRP membership is "a day and a desire."
Check out these recently added programs!
The Association of Recovery in Higher Education (ARHE) is the only association exclusively representing collegiate recovery programs (CRPs) and collegiate recovery communities (CRCs), the faculty and staff who support them, and the students who represent them. ARHE provides the education, resources, and community connection needed to help change the trajectory of recovering student's lives. We are a network of professionals, administrators, faculty, staff, students, parents and policy makers.

© 2019 Association of Recovery in Higher Education, All Rights Reserved.
Mailing Address:
P.O. Box 1541
Kennesaw, GA 30156
Phone Number:
404.710.2803
COLLEGIATE RECOVERY PROGRAM
A collegiate recovery program (CRP) is a College or University-provided, supportive environment within the campus culture that reinforces the decision to engage in a lifestyle of recovery from substance use. It is designed to provide an educational opportunity alongside recovery support to ensure that students do not have to sacrifice one for the other.
READ THE CURRENT ISSUE OF RECOVERY CAMPUS MAGAZINE