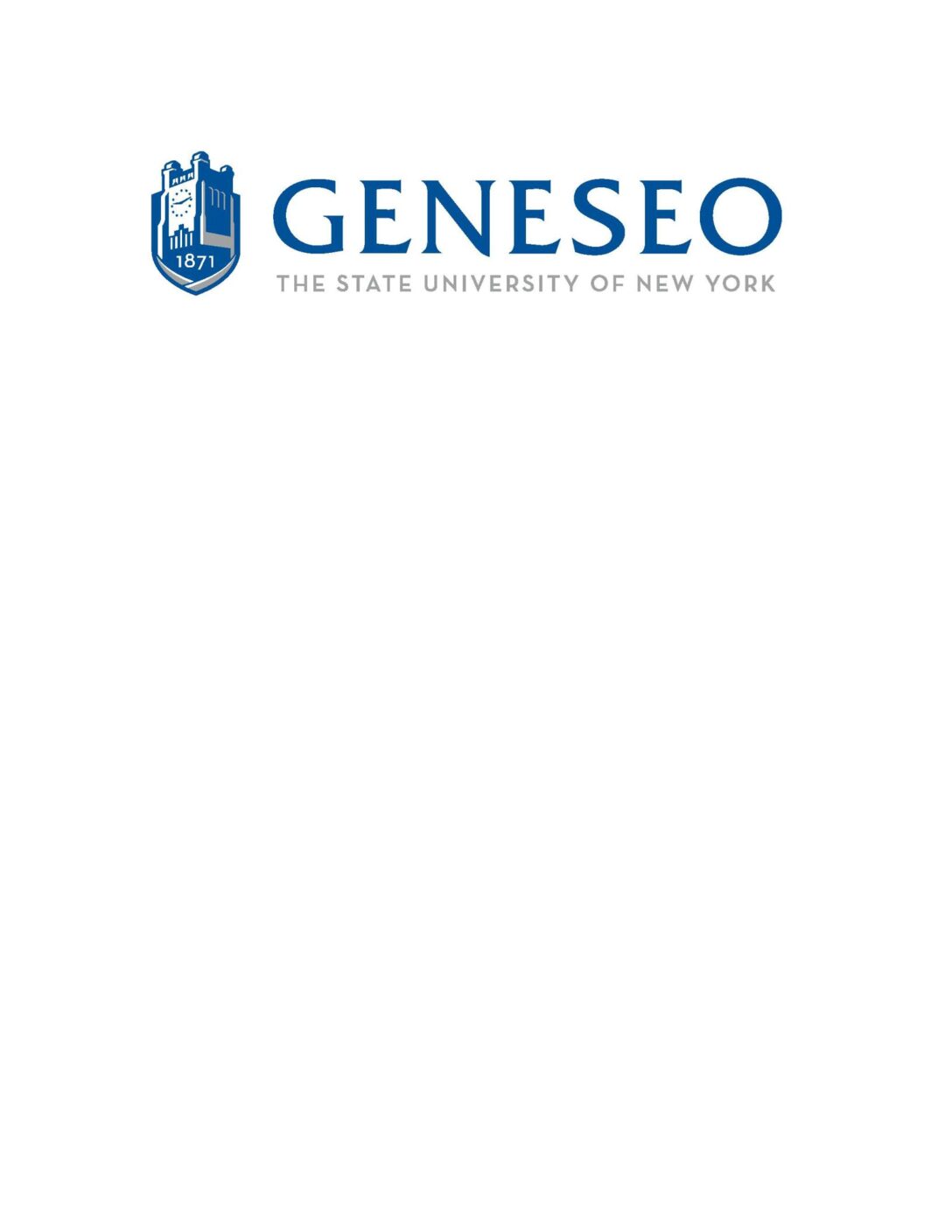 SUNY Geneseo's Collegiate Recovery Community is currently under development. It will be part of the Student and Campus Life division, under the Health and Counseling Department. We will have access to shared space in the Student Union. SUNY Geneseo currently has a Substance-Free housing option. Our Community and Campus Substance Abuse Prevention Coordinator is currently facilitating a dedicated group of campus and community members, including the Vice-President of Student and Campus Life, the Director of Health and Counseling Services, the Alcohol and Other Drug Program Coordinator, the Director of Student Life, the Coordinator of Health Promotion, the Director of Student Volunteerism and Community Engagement, the Director of Multi-Media, several students, and volunteers from ROCovery Fitness, an organization promoting sober living through fitness. We will be sponsoring outdoor and other activities to promote sober, healthy living, which will be open to any student at least 48 hours substance-free. Membership will be open to all students seeking a sober lifestyle, including those in recovery from substance use and mental health challenges.
Check out these recently added programs!
The Association of Recovery in Higher Education (ARHE) is the only association exclusively representing collegiate recovery programs (CRPs) and collegiate recovery communities (CRCs), the faculty and staff who support them, and the students who represent them. ARHE provides the education, resources, and community connection needed to help change the trajectory of recovering student's lives. We are a network of professionals, administrators, faculty, staff, students, parents and policy makers.
© 2021 Association of Recovery in Higher Education, All Rights Reserved.
info@collegiaterecovery.org
Mailing Address:
P.O. Box 1541
Kennesaw, GA 30156

COLLEGIATE RECOVERY PROGRAM
A Collegiate Recovery Program (CRP) is a college or university-provided program that includes a supportive environment within the campus culture. CRPs reinforce the decision to engage in a lifestyle of recovery from addiction/substance use disorder. It is designed to provide an educational opportunity alongside recovery supports to ensure that students do not have to sacrifice one for the other.