Collegiate Recovery Day
April 15th, 2022
Celebrating 12 Years of ARHE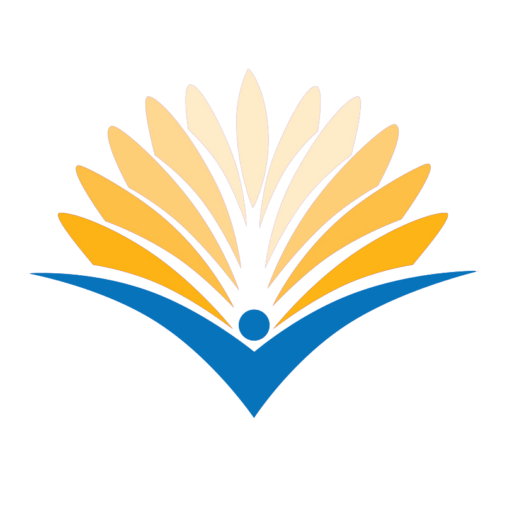 The Association of Recovery in Higher Education (ARHE) was founded on April 15, 2010 and recognizes April 15th as Collegiate Recovery Day. This year, we are celebrating Collegiate Recovery Week from April 11, 2022 – April 15, 2022. We have a variety of virtual celebrations and programming to unite the collegiate recovery field throughout the week.
#WearPurple on April 15th to support Collegiate Recovery! Showcase your photos and selfies on social media using the hashtags #WearPurple and #CollegiateRecovery Day. You can also print or use these signs to share why you support collegiate recovery: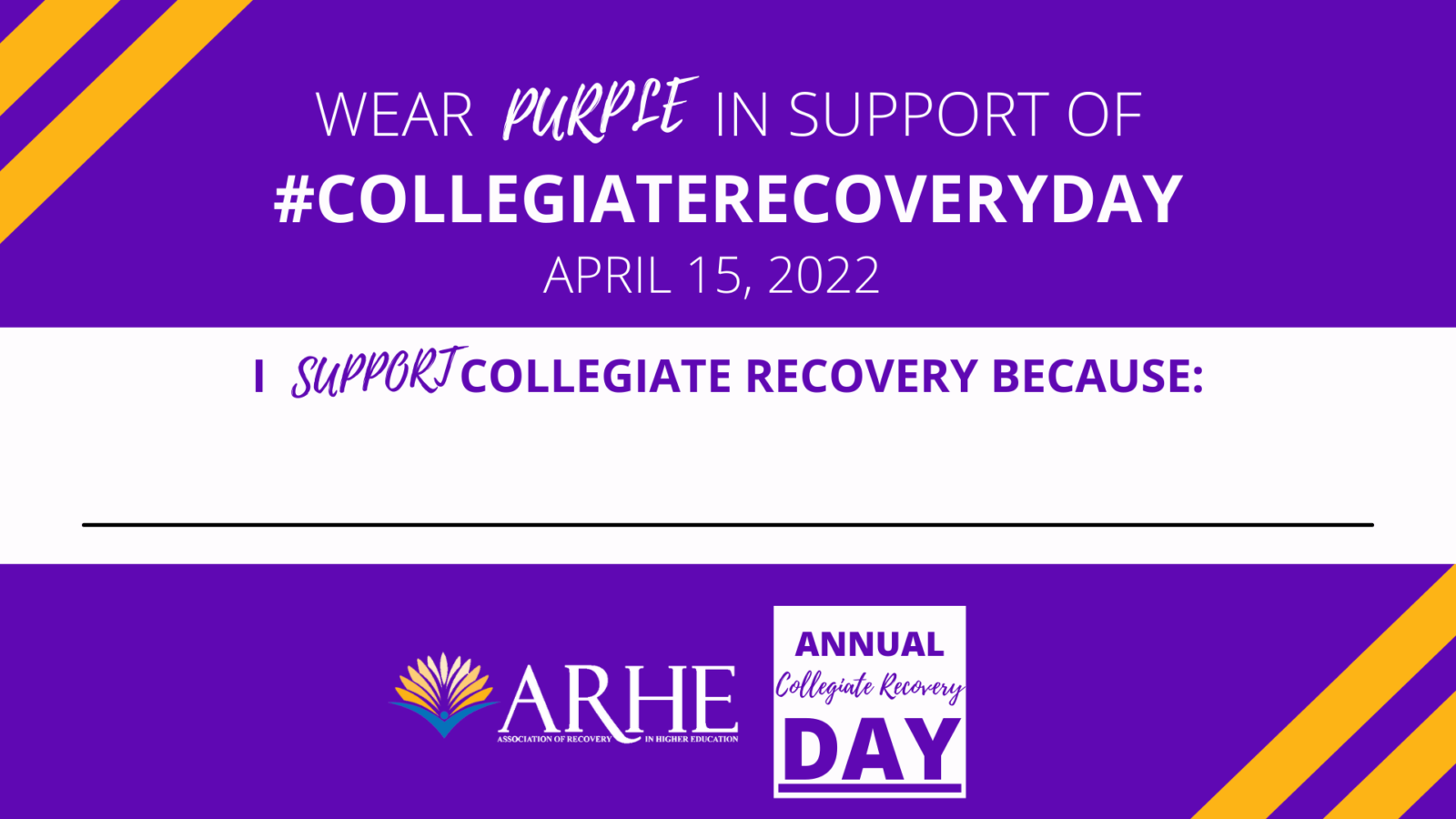 The 2022 ARHE Collegiate Recovery Day Fundraiser Supporting Soul Circle
The Association of Recovery in Higher Education (ARHE) was founded on April 15, 2010 and recognizes April 15th as Collegiate Recovery Day. This year, in honor of Collegiate Recovery Day, we are raising donations for Soul Circle.
Led by Shauntelle Hammonds and Stasie Maxwell, Soul Circle is a BIPOC centered virtual recovery seminar that focuses on recovery, repair, and restoration of Black, Indigenous, People of Color (BIPOC). Readings and activities focus on the oppressed self and the liberated self as it relates to recovery. Soul Circle work towards increasing empathy and understanding while deconstructing and reconstructing recovery with an anti-oppressive and anti-racist foundation. Participation is open to BIPOC collegiate students in recovery with a max participant list of 12 people. This group continues the work that has been done to promote equity and justice in Collegiate Recovery and will help strengthen a national network of students in these groups.
Soul Circle is currently in its 6th year and has served approximately 60 students. 22 of these students received scholarships of $5,000 or more. Here's what students had to say about their experiences with Soul Circle:
From the Students:
"Soul Circle has helped me in validating the importance of my experience as a member of the BIPOC community and how important it is to my recovery and personalizing it."
"It's a space where I can be 100% honest about where I am and what I struggle with, and share that with people who intrinsically understand, meet me with love, and without judgement. It is a place of connection that I need in my life because I am still very much isolated. I am proud to be a part of this group and call myself a member. I have enjoyed learned about everyone's cultural backgrounds and traditions. I have also really loved reconnecting with friends and getting to know new friends who I would have never had the opportunity to meet otherwise. Soul Circle is a safe space that fills a much-needed void where I feel that my unique identity is honored and the central focus, not an afterthought."
"[It] opened me up – once I got to hear stories, how people identify…it teaches me something every time. You have to be open-minded and strong."
"I come in and am greeted with a sense of understanding and love. It's nice to be with people who won't look at me like I'm crazy."
Please consider making a donation today to help support Soul Circle and the incredible impact they're making in the lives of BIPOC Collegiate Recovery Students.
70% of all proceeds raised will go directly toward supporting Soul Circle, with the remaining 30% supporting ARHE's organizational needs.
Monday 4/11:
Temple University: Tabling in the student center
West Virginia School of Osteopathic Medicine: Bowling Night 6pm to 8pm
Tuesday 4/12:
North Carolina Central University: Stomp Out the Stigma of Addiction Talent Show
West Virginia University: Recovery Tie Dye Event 11am to 1pm
Marshall University: Collegiate Recovery Celebration (food, games, giveaways) 11am to 3pm
Wednesday 4/13:
North Carolina Central University: Stomp Out the Stigma of Addiction Panel
Elon University: Get free snowball for rocking purple gear 
Bridge Valley Community and Technical College: Screening and discussion "Tipping the Scale" 4m to 7pm
West Virginia State University: Naloxone and Ally Training 10am to 2pm
University of Nevada, Reno: "Road to Recovery" screening and discussion 6pm to 7:15pm
Thursday 4/14:
West Virginia University: Recovery Bingo and Coffee Bar Night 5pm to 7pm
Concord University: Collegiate Recovery Celebration 10am to 4pm
Friday 4/15:
Ohio State: Recovery is spoken here at Ohio Union 11am to 1pm