ARHE Student Ambassador Board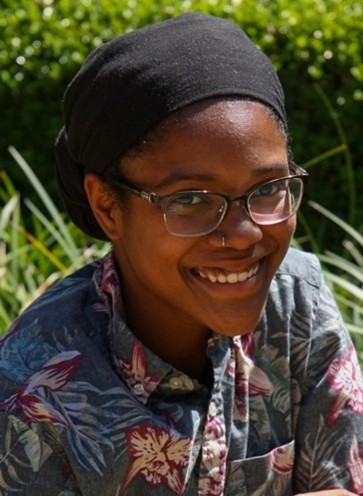 Asianna Brown (she/her)
Asianna Brown is a graduate student at Hawai'i Pacific University studying social work. Growing up a military child, Asianna moved regularly but spent her formative years in Honolulu, Hawai'i. As a former ARHE intern with love and passion for addiction recovery, she challenges barriers and stigma associated with addiction, particularly regarding marginalized identities. Now a Student Ambassador for ARHE, Asianna hopes to continue growing leadership opportunities for students in recovery and enhancing recovery space with the anti-racist framework.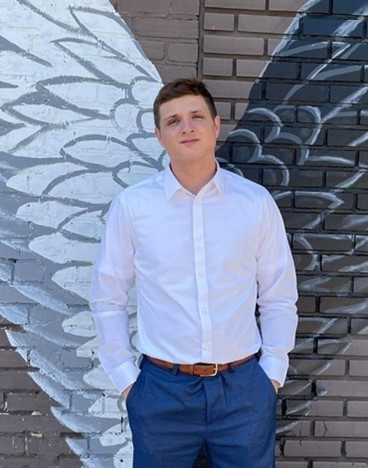 Nicholas Cooley (he/him)
Nicholas Cooley is a student at the University of Alabama at Birmingham studying Social Work. Nicholas has been active in his CRC since beginning UAB in the Fall of 2020.  Nicholas serves as a student ambassador not only for ARHE , but for Student Counseling Services and for the Addiction Prevention Coalition's projects LEAP (linkage education and prevention) and SPF which is centered around providing education and prevention for youth ages 14-25 at risk of substance use disorder and HIV. Due to there not being a CRC at the community college Nicholas attended he hopes to gain more insight through ARHE on how to start a collegiate recovery community and not only get one started at that college but help expand collegiate recovery to all college campuses.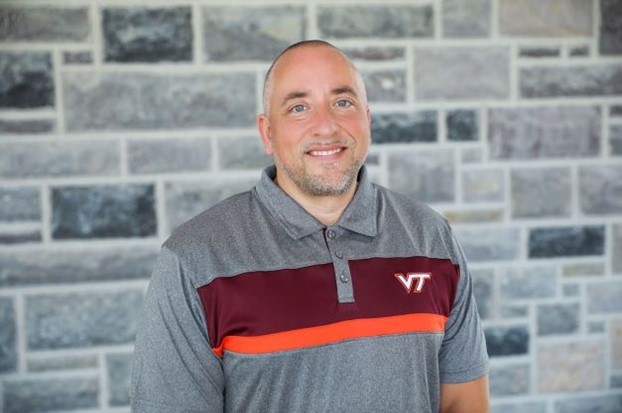 Jon Dance (he/him)
Jon Dance is the Recovery Outreach Specialist for SWVA working in Hokie Wellness with the VT Recovery Community.  He is a returning student to Virginia Tech and is pursuing his degree in the College of Liberal Arts and Human Science and Department of Human Development and Family Science with hopes of finding a career where he can help others and give back to VT and the Community with his many years of experience.  Jon is a Certified Peer Recovery Specialist, REVIVE Trainer for the Commonwealth of Virginia Opioid Response program, and a Recovery Ally Trainer.  In his free time Jon loves cooking, hiking, fitness and nutrition, watching sports, and spending time with his wife Kyla and his dog Kobe.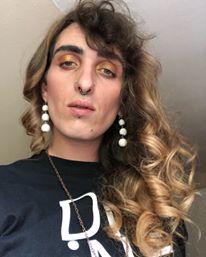 Dharma Mirza (she/her)
Dharmakrishna "Dharma" Mirza is an artist, activist, and scholar living in Corvallis, OR. Dharma attends Oregon State University, and is a member of the Joan & Tom Skoro Collegiate Recovery Community. Dharma serves as the ARHE Equity & Justice Fellow and is a member of the Student Advisory Board (among work on various ARHE committees). Dharma will finish her undergrad in Public Health, Queer Studies, and Medical Humanities in Summer 2021. Dharma will begin a Master of Art in Interdisciplinary Studies: Adult Higher Education/Women, Gender, & Sexuality Studies and a Master of Public Health this fall at Oregon State. Dharma focuses her work and research on harm reduction, sexual health, addiction, public health equity, and the intersections of behavioral health and marginalized health populations. Dharma informs her work through intersectional, feminist, and decolonial frameworks and draws on her own experiences in navigating health/harm reduction services as an HIV-positive, queer, biracial transgender woman, Khwaja Sira (Pakistani Third Gender), and former survival sex worker and IV drug user.
© 2022 Association of Recovery in Higher Education, All Rights Reserved.
info@collegiaterecovery.org
Mailing Address:
P.O. Box 1541
Kennesaw, GA 30156

COLLEGIATE RECOVERY PROGRAM
A Collegiate Recovery Program (CRP) is a college or university-provided program that includes a supportive environment within the campus culture. CRPs reinforce the decision to engage in a lifestyle of recovery from addiction/substance use disorder. It is designed to provide an educational opportunity alongside recovery supports to ensure that students do not have to sacrifice one for the other.