Board Member & Regional Representatives
The elected board members of the ARHE are a voluntary group of leaders who serve the national collegiate recovery community. The highest priority of each board member is to support and encourage the student population in recovery on their individual campuses and to enable national collegiate programs to develop, connect, and be sustainable.
The board jointly oversee the activities of the organization, supports its membership, and the implementation of the strategic plan. The board is organized in terms of officers — President, President Elect, Past President, Secretary, and Treasurer with additional regional representation.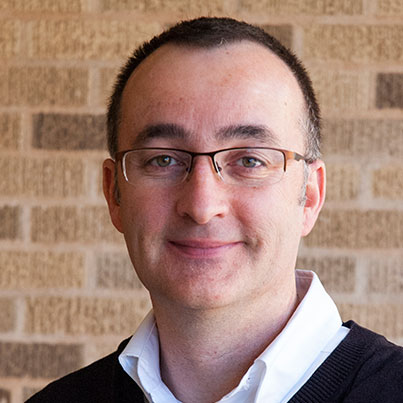 Thomas Kimball, Ph.D., LMFT
President
Thomas G. Kimball, Ph.D., LMFT, is the George C. Miller Family Regents Professor at Texas Tech University and the Director of the Center for the Study of Addiction and Recovery. Dr. Kimball has received numerous teaching awards for his courses on families, addiction, & recovery. He is the author of several peer reviewed articles on addiction and recovery and has presented on recovery related issues across the nation. He is the co-author of the book, Six Essentials to Achieve Lasting Recovery.
Contact info
Email: thomas.kimball@ttu.edu  
Phone:806.834.4210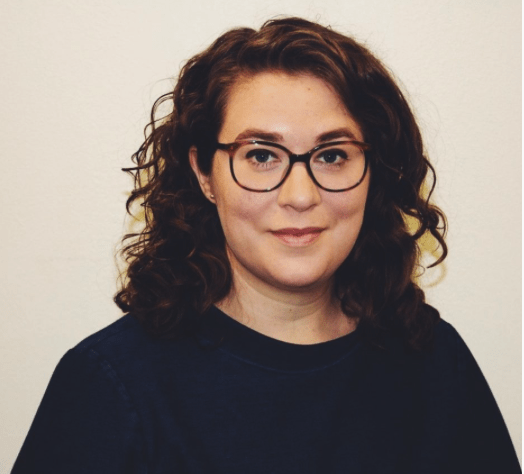 Sierra Castedo
President-Elect
Sierra Castedo de Martell, MPH, first engaged in the collegiate recovery field as a student in need of help at the University of Texas at Austin. Thankfully, she found that help at the Center for Students in Recovery. In 2014, Sierra took on the role of Director of the program that had changed her life. During her time at UT Austin, Sierra worked with the 7 other academic institutions in the University of Texas System to expand collegiate recovery system-wide, established a recovery ally training program, recovery-supportive on-campus housing, and secured institutional funding for the program. Sierra is the 2018 winner of the Faces & Voices of Recovery Vernon Johnson Young Adult Recovery Advocate Award. In 2019, Sierra transitioned to a full-time doctoral student at the UT Health School of Public Health where her research focuses on building the evidence base for collegiate recovery programs and other types of recovery infrastructure. Sierra has served on the ARHE board since 2016, first as the Southwest Region Representative and as President Elect in 2018.
 
Contact info
Email: Sierra.Castedo@collegiaterecovery.org     
Phone: 512.522.2750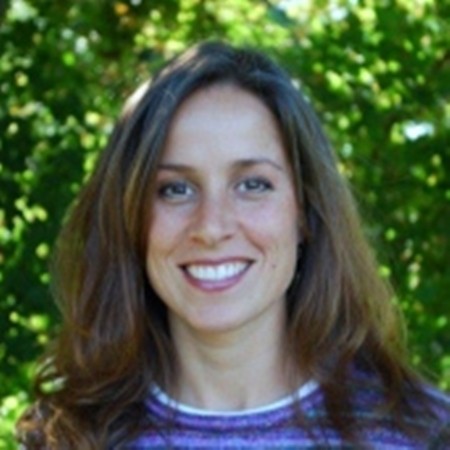 Amy Boyd Austin, M.S.S.
Past-President
Amy Boyd Austin is the Founding Director of the University of Vermont's Catamount Recovery Program. She holds an academic appointment through the College of Education and Social Services as adjunct faculty at the University of Vermont.
Ms. Boyd Austin has worked in the field of substance abuse, addictions and recovery for the past 24 years in various capacities as a licensed social worker, addictions counselor, educator, administrator, and advocate. She has worked in the criminal justice system, the treatment system, and in Higher Education. As a social justice activist, Amy views students in recovery as an under-represented population on campus that is poorly understood, relatively invisible, and deserving of advocacy.
Amy serves on the Burlington Partnership for Healthy Communities, and the Vermont Association for Mental Health and Addiction Recovery – Friends of Recovery Vermont Advisory Board. She has her Bachelor's in Criminal Justice from the University of Delaware, and her Master's in Social Service Management from Bryn Mawr College in Pennsylvania.
Contact info
Email: amy.boyd.austin@uvm.edu    
Phone: 802.656.0236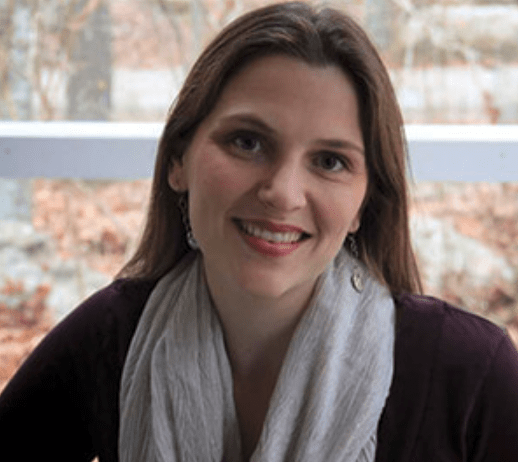 Anne Thompson Heller
Secretary
Anne Thompson Heller, LMFT, works in Counseling and Mental Health Services at the University of Connecticut. Anne received her Masters in Educational Leadership, higher education and student affairs in 2011 and her Masters in Marriage and Family Therapy in 2013 from the University of Connecticut (UConn). Anne is a Doctoral Candidate in Human Development and Family Studies at UConn where she studies psychosocial development and adjustment of students in collegiate recovery programs.
Anne is a person in long-term recovery. She is an alumni of Augsburg University's StepUP Program and led the efforts to start the UConn Recovery Community (URC) in 2013. In addition to serving on the Board of Directors for the Association of Recovery in Higher Education (ARHE) she currently serves as a Member of the Board of Directors for Connecticut Community for Addiction Recovery (CCAR).
Contact info
Email: anne.thompsonheller@uconn.edu    
Phone: 860.486.4705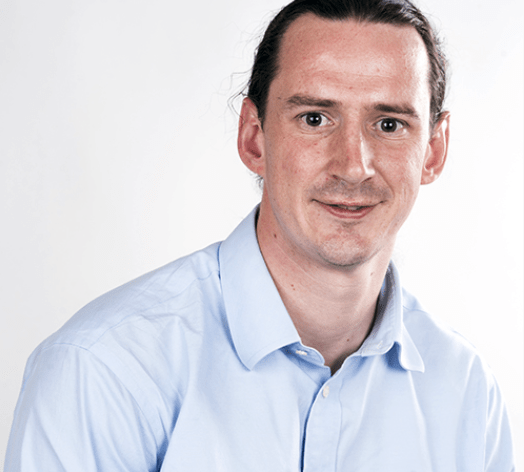 Tom Bannard, CADC, MBA
Treasurer
Tom Bannard, CADC, MBA, is the Program Coordinator for Rams in Recovery at Virginia Commonwealth University. Tom is a Certified Alcohol Drug Counselor and has spent most of his career working in homeless services at CARITAS. A person in long-term recovery, Tom is an advocate for people in recovery or who are struggling with a substance use disorder.
Tom has played a key role in the growth of Collegiate Recovery at VCU spending his first 2 ½ years as a volunteer on the project team until he was hired in October 2015 as the program's first coordinator. VCU's program has grown rapidly in the past 18 months with more than 60 students attending meetings on weekly basis, and 14 weekly recovery groups on campus, and 2 Family Education Programs. Tom is passionate about changing the way we treat substance use and firmly believes that we must improve our systems of care by focusing on long-term recovery supports, allowing easier access to treatment and recovery resources, educating and supporting family members, and reducing stigma around substance misuse.
Contact info
Email: mailto:bannardtn@vcu.edu
Phone:804.366.8027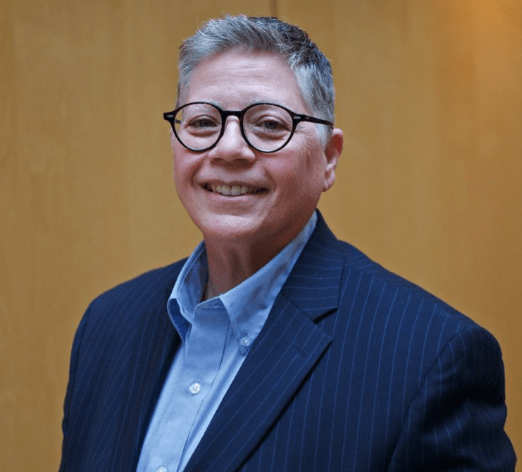 Patrice Salmeri, MA, LADC
Ex Officio
Patrice Salmeri is a Licensed Alcohol and Drug Counselor and holds a Master's Degree in Human Development, specializing in leadership and resilience.  She is a passionate advocate for students in recovery and a compassionate servant leader who is dedicated to decreasing the stigma associated with substance use disorders and mental illness.  Her own resilience underpins an understanding of the capacity for people to grow, change and fully live.
For 15 years, Salmeri served as the Director of the StepUP® Program at Augsburg College in Minneapolis, Minnesota, the largest residential collegiate recovery program in the nation.  During her tenure at StepUP, the program experienced a 300% increase in the number of young people in recovery pursuing a college education.  Salmeri also implemented and supervised countless grant funded expansions of the program.  Notably, one project resulted in the successful implementation of collegiate recovery programs in public and private colleges throughout the United States.
Salmeri has presented at a variety of national professional forums, speaking on various topics, including trauma, addictive disorders, family systems, adolescent development, resilience, collegiate recovery, and the continuum of care.  In 2011, Salmeri was appointed as a Fellow for the United States Department of Education's Higher Education Center for Alcohol, Drug Abuse, and Violence Prevention.  Salmeri is also a founding member of the Association for Recovery in Higher Education (ARHE) and the Association of Recovery Schools (ARS).  In 2013, the ARHE presented Salmeri with the Lifetime Achievement Award for Outstanding Contribution to Collegiate Recovery, an accomplishment reserved for the most deeply respected professionals in recovery education.
Most recently, Salmeri was appointed Executive Director for Recovery Advancement, a position Augsburg College created to advocate for people in recovery, broadening the scope of recovery support from students at Augsburg College out into the city, state, and national communities.  In this role, Salmeri will advise other institutions of higher education about how to initiate or improve collegiate recovery programs.  She will also use her experience as an addiction recovery professional to guide governmental entities in how to promote effective policy changes related to recovery support.
Contact info
Email: salmeriassoc@gmail.com
Phone: 763.221.1934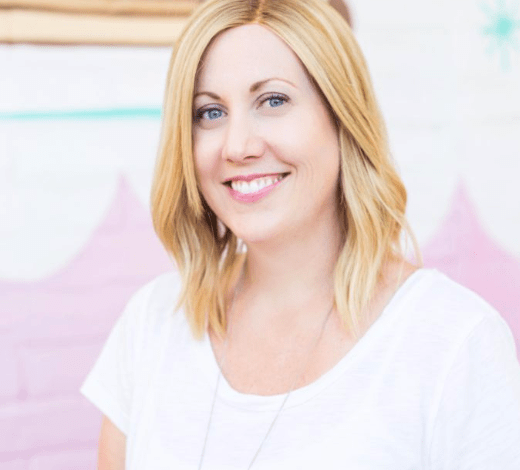 Angie Bryan
Pacific Representative
Angie Tozier Bryan, MEd, MA, MFT is a Counselor/Recovery Specialist and Recovery Program Manager for the Alcohol & Drug Program at the UCSB Student Health Center.  She has worked in a variety of higher education and mental health settings during her career.
Angie established the Gauchos for Recovery program at UCSB in 2012. As a person in long term recovery since 2004, Angie became passionate about helping students in recovery when she began working at UCSB in the Dean of Students Office in 2005. When the opportunity arose to work as a counselor in the Alcohol & Drug Program, her first goal was to start providing support services to the recovering population. Since that time, Angie has been a fierce advocate for students in recovery and their families, and has built Gauchos for Recovery into a thriving community.
Angie has served as co-chair of the University of California Collegiate Recovery Advisors' Board and has presented on the topics of addiction and recovery at the local, state, and national levels.
Contact info
Email: Bryan-a@sa.ucsb.edu
Phone: 805.839.7353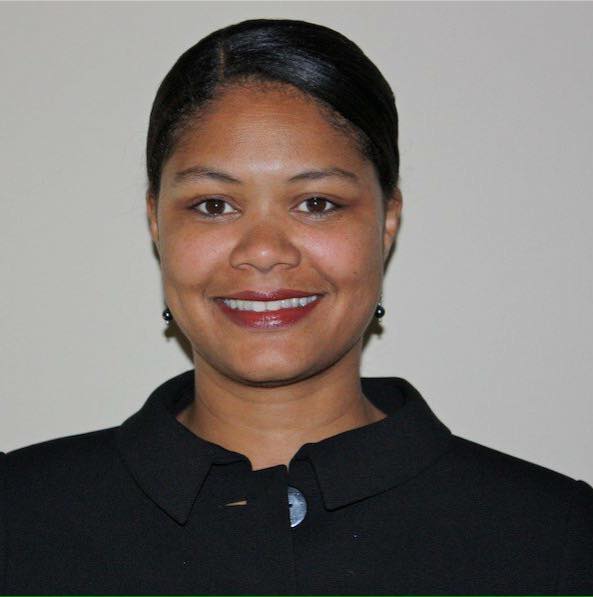 WALTRINA E. DEFRANTZ-DUFOR
Mountain Representative
Waltrina E. DeFrantz-Dufor, Ph.D., is the Director of the Collegiate Recovery Program at the University of Denver in Denver, CO. She has over 17 years of experience in helping those interested in recovery from addiction during her 25-year tenure in higher education in student and academic affairs, as well as mental health services. She holds an academic appointment through the University of Denver Morgridge College of Education as an adjunct faculty member. Waltrina is the co-author of the book chapter "Direction Along the Path: Mentoring and Black Female Administrators," in Bertrand-Jones, (Et.al), Pathways to Higher Education Administration for African American Women. She serves on the Colorado Behavioral Health and Wellness Summit planning committee and the Colorado Black Health Initiative.
Contact info
Email: Waltrina.DeFrantz@du.edu
Phone: 804-539-2507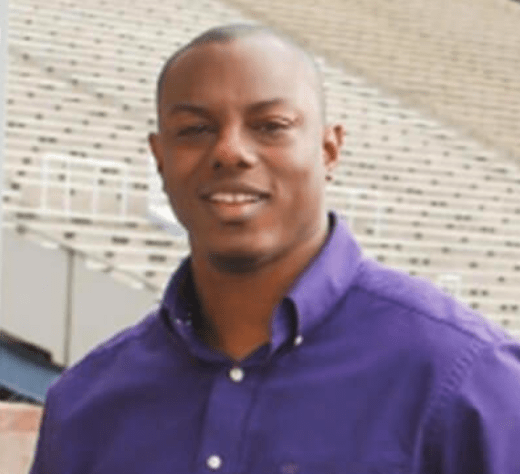 Jarmichael "Jay" Harris
Mid-Atlantic Representative
Jarmichael Harris, an ECU graduate, currently serves as the East Carolina University Collegiate Recovery Community Coordinator and Alcohol and Other Drug Staff Counselor for the Center for Counseling and Student Development.  Jarmichael has spent the past seven years working in substance use treatment and recovery supports, mostly with adolescents and young adults.  He finds his youthfulness and love for the university as an asset in building rapport with the students he encounters on a daily basis.  After completing his bachelor's degree in Rehabilitation Services and a minor in Alcohol and Drug Studies in 2010, he became a residential treatment counselor in Greenville, NC and later finished his master's degree in Substance Abuse and Clinical Counseling.  Jarmichael, a Licensed Clinical Addictions Specialist, was named 2017 ARHE Collegiate Recovery Staff of the Year.  Jarmichael was raised in Salisbury, NC and enjoys adventure sports such as rock climbing, whitewater rafter and obstacle course racing.
Contact info
Email: harrisja25@ecu.edu 
Phone: 614.292.2094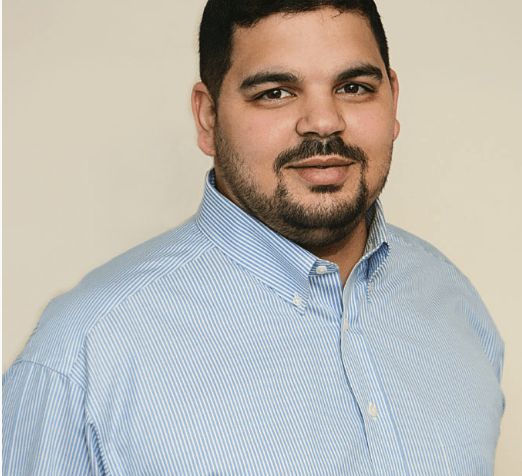 Ahmed Hosni
Midwest Representative
Ahmed is a person in long term recovery since 2007 and the program manager of the Ohio State Collegiate Recovery Community. His involvement in collegiate recovery began as a member of the Center for Collegiate Recovery Communities at Texas Tech University. In 2015, Ahmed returned home to Ohio to help develop a recovery community at Ohio State and he is eager for the opportunity to help others do the same on their campuses. Check him out on twitter @Ahmed_Hosni03.
Contact info
Email: hosni.2@osu.edu   
Phone: 614.292.2094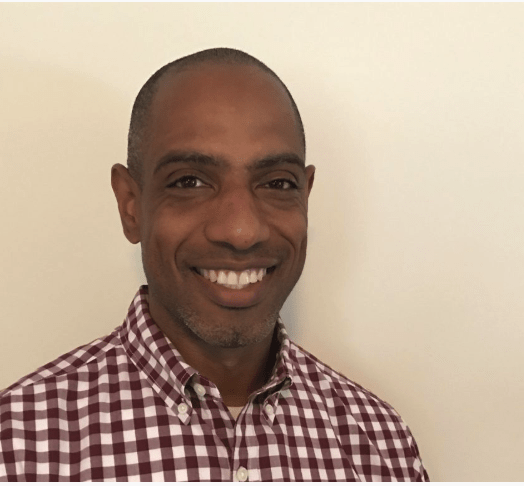 Keith Murphy
Northeast Representative
Keith Murphy is a licensed professional counselor and licensed clinical alcohol and drug counselor in New Jersey. He has over 14 years of experience in helping those who struggle with addiction and other major life issues rebuild their lives.
In his present role as a Recovery Counselor, Keith has been tasked to help the students in the College Recovery Program develop skills for recovery and life in college and beyond. As a member of the Rutgers counseling staff, Keith has the privilege of seeing students flourish and become world-changers.
Contact info
Email: kom1@echo.rutgers.edu
Phone: 848.932.7884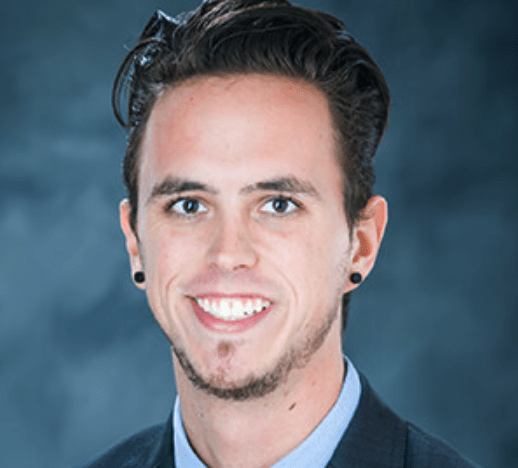 Blake Schneider
Southeast Representative
Blake Schneider is the Program Coordinator of the Collegiate Recovery Community at Mississippi State University in Starkville, MS. He holds an academic appointment through the Communications Department as an adjunct faculty member. Mr. Schneider received his Master's in Communication Studies from the University of Alabama with an emphasis in Group Leadership and Social Work. In the Summer of 2017 Schneider was named as the Southeastern Representative for the Association of Recovery in Higher Education. In this position, he proactively takes measures to help with the startup of Collegiate Recovery Efforts in the Southeastern region while working to enhance collaboration and cohesion among Universities in the Southeast. As a professor of public speaking, Schneider presents at local, state and national conferences, summits and workshops in order to provide education regarding Collegiate Recovery and developing healthy college campus environments. His goals include broadening the continuum of recovery care on Mississippi State's campus, assisting individuals in taking the first steps into recovery, providing a true college experience to students of the CRC and recruiting new members from all walks of life.
Contact info
Email: bschneider@saffairs.msstate.edu
Phone: 662.325.3192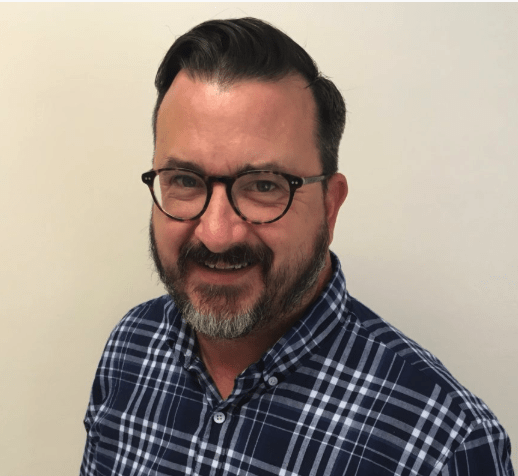 John Shiflet
Southwest Representative
John Shiflet is a person living in long-term recovery since May 1, 2007. John graduated from Texas Tech University with a Bachelor's Degree in Community, Family, and Addiction Services in December of 2012. In 2013 John became the director of the collegiate recovery community at University of Houston, Cougars in Recovery. John is currently in third year as a part time graduate student in the Graduate College of Social Work at University of Houston where he is studying clinical social work. John serves on the UH Substance Abuse Advisory Committee. John is also an intern at The Lovett Center in Houston, Texas where he practices individual therapy with clients, co-facilitates process groups, and skills groups. John has been in the emerging field of collegiate recovery for nine years both as a student and a professional. John is passionate about helping individuals in recovery achieve an education and flourish in their lives and careers.
Contact info
Email: jashifle@central.UH.edu 
Phone: 713.743.6143

© 2019 Association of Recovery in Higher Education, All Rights Reserved.
Mailing Address:
P.O. Box 1541
Kennesaw, GA 30156
Phone Number:
404.710.2803
COLLEGIATE RECOVERY PROGRAM
A collegiate recovery program (CRP) is a College or University-provided, supportive environment within the campus culture that reinforces the decision to engage in a lifestyle of recovery from substance use. It is designed to provide an educational opportunity alongside recovery support to ensure that students do not have to sacrifice one for the other.
READ THE CURRENT ISSUE OF RECOVERY CAMPUS MAGAZINE