The Association of Recovery in Higher Education hopes to use this career corner to post any relevant jobs and other opportunities related to addiction and recovery related services.
NAWS Translations Team Assistant
Location: Chatsworth (L.A.)
Learn More here.
Director of Collegiate Recovery Services
Location: Greenville Technical College
Learn More here.
Health Educator – Prevention Specialist, Alcohol & Other Drugs
Location: Cal Poly, San Luis Obispo
Learn More here.
Project Coordinator for UCalgary Recovery Community
Location: University of Calgary
Learn More here.
Assistant Director for Early Intervention
Location: University of South Carolina – Columbia
Learn More here.
Coordinator of Collegiate Recovery
Location: Elon University
Learn More here.
Recovery Program Manager
Location: Baylor University, Waco, TX
Learn More here.
Mental Health Promotion Specialist
Location: University at Albany, Albany, NY
Learn More here.
Apply here.
Collegiate Recovery Community Coordinator
Location: Mississippi State University/ Starkville, MS
Learn More here.
Peer Recovery Specialist
Location: South Charleston, West Virginia
Learn More here.
Addiction Counselor
University: Hazelden Betty Ford (Multiple locations)
Learn More here.
Apply for the position here.
Postdoctoral Research Fellowship in Substance Use Recovery Support Services at UConn Health
The University of Connecticut (UConn) School of Medicine has a new postdoctoral research fellowship focused on substance use recovery support services for emerging adults. The fellow will work directly with Dr. Kristyn Zajac, with opportunities for external mentorship from researchers at the Oregon Social Learning Center and the University of Massachusetts School of Medicine.
The fellow will primarily work on a NIDA-funded Initiative (the Collaborative Hub for Emerging Adult Recovery Research [CHEARR], R24DA057632) focused on recovery supports for emerging adults with opioid use disorder. CHEARR seeks to advance research on the efficacy/effectiveness of recovery support services, particularly continuing care models, for emerging adults who take or who have taken medications for opioid use disorder. Of note, recruiting postdoctoral fellows with lived experience (i.e., in recovery from substance use and/or personal experience with familial substance use problems) is a high priority for CHEARR. Therefore, we encourage applicants with lived experience and applicants from communities that are historically underrepresented in science to apply for this position.
Beyond CHEARR activities, integration into other projects will be based on the fellow's interests and training needs. There are currently multiple NIH-funded studies that involve a variety of high-risk populations, such as emerging adults with substance use problems, and that employ various research designs and methods, including stepped-wedge cluster randomized trial, multimodal assessments of risk factors for treatment dropout, and mHealth intervention development and evaluation, among others. Please visit this link for more info and for instructions on how to apply. 
Recovery Coach Position at UConn Health
We are hiring a full-time Recovery Coach for an exciting new opportunity at UConn Health. This Recovery Coach will work with young adult clients (18-25 year olds) very early on in their recovery journeys, as part of a research study focused on determining whether Recovery Coaching can help young adults continue with outpatient substance use treatment services longer. We are looking for a Recovery Coach with lived experience with substance use treatment services during their own young adulthood and who is passionate about helping other young adults on their pathway to recovery. The Recovery Coach will be supervised by researchers at UConn Health (Farmington CT) and will travel to substance use treatment clinics in Hartford County to meet with clients.
To learn more about this position and to apply, go to: UConn Health Candidate Self-Service (uchc.edu) and type the term "Recovery Coach" into the keyword search. The position title is "SP Recovery Coach", search #2023-759.
We will update this page as internships and fellowships become available. Be sure to check back often!
We will update this page as scholarships become available. Be sure to check back often!
© 2023 Association of Recovery in Higher Education, All Rights Reserved.
info@collegiaterecovery.org
Mailing Address:
P.O. Box 1541
Kennesaw, GA 30156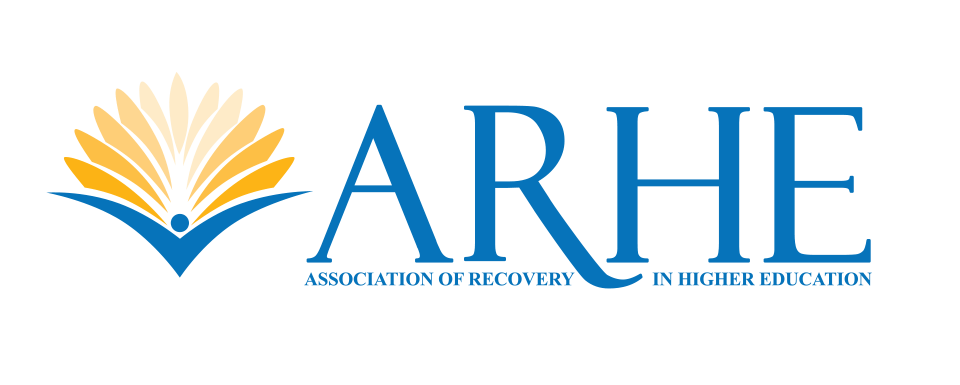 COLLEGIATE RECOVERY PROGRAM
A Collegiate Recovery Program (CRP) is a college or university-provided program that includes a supportive environment within the campus culture. CRPs reinforce the decision to engage in a lifestyle of recovery from addiction/substance use disorder. It is designed to provide an educational opportunity alongside recovery supports to ensure that students do not have to sacrifice one for the other.