The ARHE Advisory Council is a body of individuals within the field of collegiate recovery who support the work of the ARHE Board to advance the field of collegiate recovery. Launched in 2020, the Advisory Council was formed to act as the collective conscience of collegiate recovery staff and advises ARHE in important topics and decision making that impacts the whole field.
The purpose of the ARHE Advisory Council is to have a body of thought leaders within the collegiate recovery field who can guide the work of collegiate recovery and help the Association in growing the field. The Council is guided by the core values of ARHE and is committed to challenging and supporting the field of collegiate recovery as it considers both innovative approaches and best practices of supporting students in recovery and expanding access to collegiate recovery supports.
We are looking for new members for the Advisory Council, including student members. This is an excellent opportunity for professional development and leadership within ARHE!
Terms are 2 years, with an option to serve a second consecutive term. Meetings are monthly on the second Wednesday of every month at 12:00pm EST. The expectation is that everyone serves on a working committee. The time commitment is 2 hours per month, with the opportunity to contribute as you choose on various working committees and events. 
Students act as liaisons between CRPs, CRCs, and staff leadership and bring current information and fresh perspectives that help to drive ARHE's mission and vision.
Contact Louise Irizarry today at recovery@collegiaterecovery.org or our new Membership and Outreach Manager Caroline Beidler at caroline.beidler@collegiaterecovery.org for more information!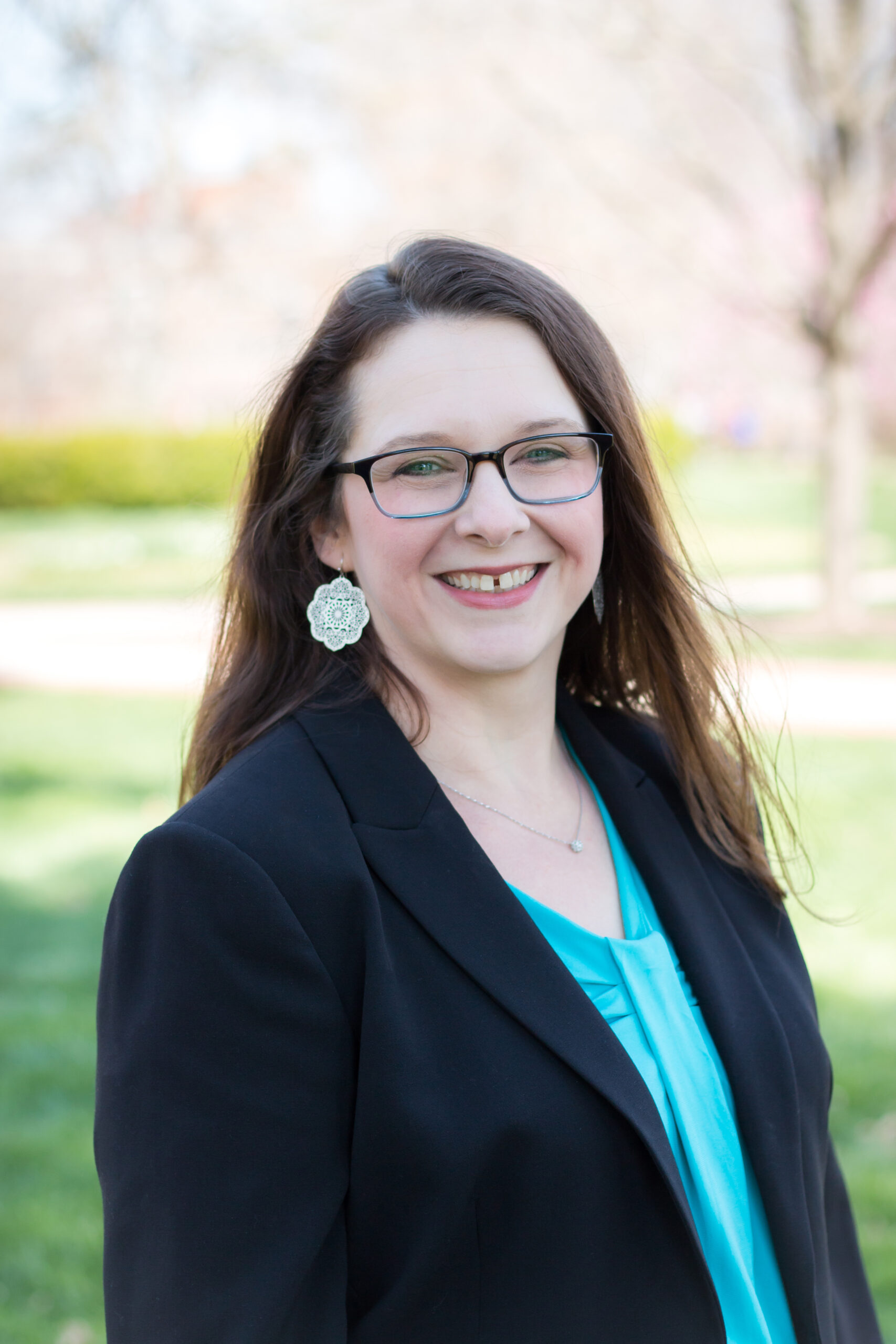 Jessica Estok, MA, LCDP, CADC
Pronouns: she/her/hers
Title: Assistant Director of Substance Use Recovery Services
Institution: University of Delaware
Bio: Jessica is the Assistant Director of Substance Related Recovery Services at the University of Delaware. She has been working in the field since 2001. Jess has worked in a variety of treatment settings prior to taking a position as a drug and alcohol counselor at the University of Delaware in 2011. Jessica went to Ramapo College of NJ for her undergraduate degree in Psychology with a minor in substance abuse followed by Monmouth University for a Masters Degree in Counseling. She founded the Collegiate Recovery Community at UD in 2014 with the help of a few dedicated students.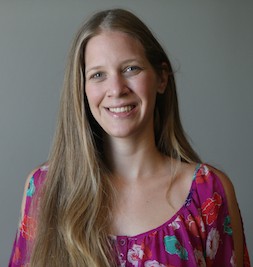 Lilly Ettinger, M.Div
Pronouns: she/her/hers
Title: Assistant Director of Wellness, Recovery Services
Institution: Baylor University
Bio: Lilly Ettinger received her Bachelor's Degree and Masters of Divinity in Leadership from Baylor University. She has been involved in collegiate recovery since 2011 and began working in the field as a graduate student. She has served as a founding student, graduate student, support specialist, and program coordinator for the recovery program at Baylor. She currently serves as the Assistant Director of Wellness at Baylor and oversees the Beauchamp Addiction Recovery Center, which includes a CRP serving 60-70 students each semester. She is also an adjunct faculty member in the Baylor School of Education in Educational Leadership.  She is involved in local prevention and recovery organizations including Voices Against Substance Abuse (VASA) and the local Recovery Oriented System of Care (ROSC).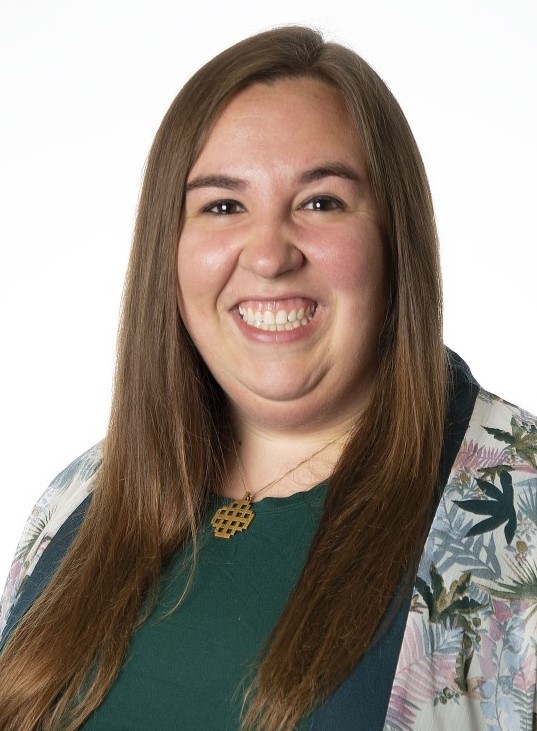 Mackenzie Hogan
Pronouns: she/her/hers 
Title: Collegiate Recovery Community Wellness Coordinator 
Intitution: The Ohio State University
Bio: Mackenzie serves at the Wellness Coordinator for the Collegiate Recovery Community within the Student Life Student Wellness Center at The Ohio State University. Mackenzie is a long-time Buckeye, having received both her Bachelor of Arts degree in Community Leadership and her Masters of Arts in Higher Education and Student Affairs from Ohio State.
Prior to her role in Collegiate Recovery, Mackenzie worked with the Wellness Center's Wellness Coaching program where she supported college students by enhancing their holistic wellness, health, and success through empowering conversations. As a Recovery Ally, she is inspired to continue helping students in recovery reach their potential and thrive both at Ohio State and beyond.
Kristine De Jesus, Psy.D.
Pronouns: she/her/hers, they/them/theirs
Title: Coordinator of Alcohol & Other Drugs Program
Institution: Montclair State University
Bio: Dr. De Jesus is an author, entrepreneur, recovery and social justice advocate.  She is the Founder of The Wellness Cooperative, a wellness center dedicated to serving people from marginalized populations.  Dr. De Jesus serves as the Coordinator of the Alcohol and Other Drugs program at Montclair State University, where she serves as an advisor to the Red Hawk Recovery Program.  She is currently the Community and Government Liaison for the New Jersey Higher Education Consortium on Alcohol and Drugs. Dr. De Jesus holds a Bachelors of Arts degree from Rutgers University, completed a Masters of Arts degree in Organizational Behavior at Alliant International University and received a Doctorate of Psychology degree from the California School of Professional Psychology, where she specialized in Health & Cross Cultural Psychology.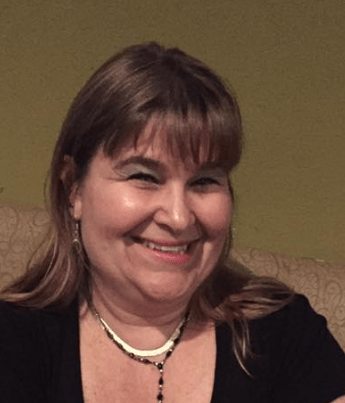 Stephanie J Lake, M.Ed, LAADC
Pronouns: she/her/hers
Title: Alcohol, Tobacco and Other Drug (ATOD) Intervention Service Coordinator 
Institution: University of California Davis
Bio: Stephanie Lake is the Alcohol Tobacco and Other Drug (ATOD) Intervention Services Coordinator for UC Davis. Stephanie has worked at UC Davis for 20 years.  She received her Bachelor's degree in Education with a focus on substance abuse education from Northeastern University and her Master's in Education with a focus on substance abuse counseling from University of Massachusetts, Boston. Stephanie received her Certified Addictions Treatment Counselors (CATC) degree in 2009 and was a CATIC IV from 2009-2019due to her Master's level training.  She is currently a Licensed Advance Alcohol and Drug Counselor from CCAPP.  
Her role at UC Davis is to work with students to empower them to make healthy and responsible choices concerning the use of alcohol, tobacco, and other drugs. She conducts individual assessments, educational groups, relapse prevention counseling, and one on one smoking cessation. 
She is the advisor to the Collegiate Recovery Student Group –Aggie's for Recovery. In Fall of 2018 she helped bring the first sober living to Davis where students can live in a sober environment. In 2018 she started the Yolo County Spotlight group for area substance abuse experts in the filed gather together monthly and learn about different programs in the area. There is also a speaker to discuss relevant topics in the area. 
She has spoken at many regional and national conferences on Harm Reduction and Collegiate Recovery.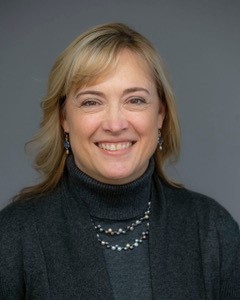 Susie Mullens, MS, Licensed Psychologist, LPC, AADC-S, MAC
Pronouns: she/her/hers
Title: Program Coordinator for the Southern WV Collegiate Recovery Network
Institution: Marshall University Research Corp
Bio: University/Current Position: Program coordinator for the Southern WV Collegiate Recovery Network which is a new program housed at Marshall University Research Corp
Susie Mullens is a licensed psychologist, licensed professional counselor, certified advanced alcohol & drug counselor, master addiction counselor & supervisor. She has been working in the mental health & substance use disorder field for over 28 years and has worked in all aspects of the continuum of care. She is currently the program coordinator for the Southern WV Collegiate Recovery Network which is a new program housed at Marshall University Research Corp. to help expand collegiate recovery efforts on 7 campuses in southern WV. She was formerly the Interim Director of the West Virginia Office of Drug Control Policy (ODCP). While at ODCP she was responsible for securing the seed money (100K) for 5 collegiate recovery programs in WV.
Prior to ODCP she was the Director of Operations for the Association of Recovery in Higher Education, served as a Recovery Specialist helping establish the WVU Collegiate Recovery Program & Therapist at West Virginia University and was the Mid-Atlantic Regional Representative on the ARHE Board of Directors. She is also a past president of WVAADC, the state alcohol and drug counseling association.
She hosts a show on the WV Library Commission Network called Solutions, Service & Serenity which helps raise awareness about programs around West Virginia who are working across the continuum of care (prevention, early intervention, treatment & recovery).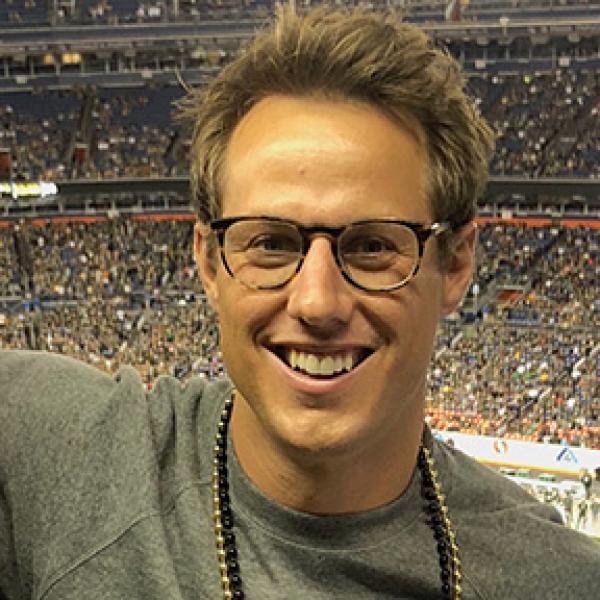 Rob Shearon
Pronouns: he/him/his
Title: Program Manager for the Collegiate Recovery Center
Institution: University of Colorado 

Bio: Rob is the Program Manager for the Collegiate Recovery Center. As a certified Peer Support Specialist, he provides individual recovery coaching and manages all programs and services. Rob is a 2014 graduate of the Collegiate Recovery Center, giving him a unique perspective in his support of students today.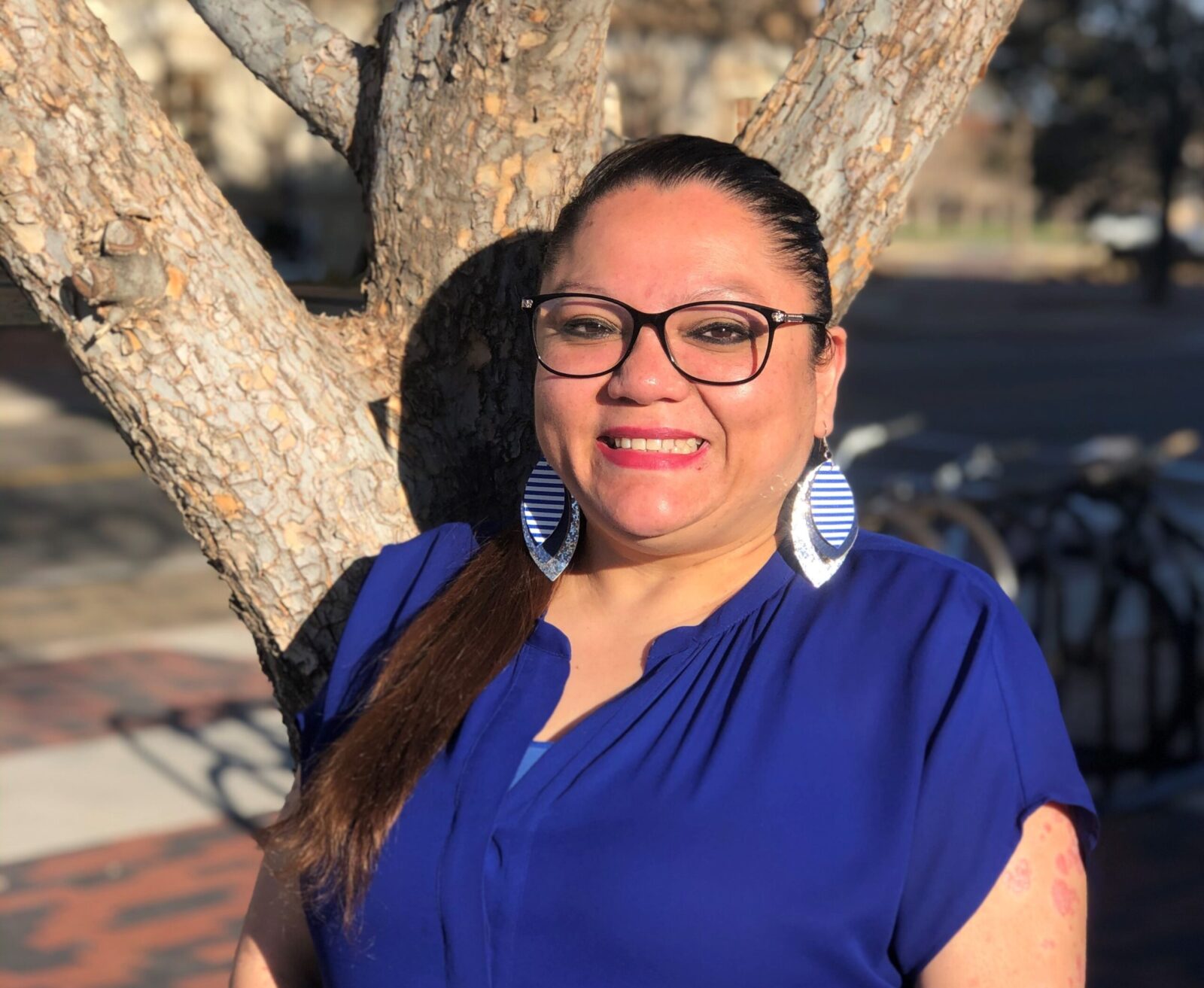 Anna L. Treviño, M.Ed., LPC, LCDC
Pronouns: she/her/hers
Title: Assistant Director of the Center for Collegiate Recovery Communities 
Intitution: Texas Tech University 
Bio: Anna L. Treviño is the Assistant Director of Texas Tech's Center for Collegiate Recovery Communities (CCRC) since April 2015. She is also an alumni of the program. She received her Master's degree in Clinical Mental Health Counseling from Texas Tech University in Dec. 2014. She is a woman in long-term recovery and has been a strong pillar in the Lubbock recovery community for over fifteen years. Anna also has a private practice as a Licensed Professional Counselor Licensed Chemical Dependency Counselor specializing in addiction/recovery, Cognitive Behavioral Therapy and Solution Focused Therapy. Anna also has a child named, Zachary who is the love of her life.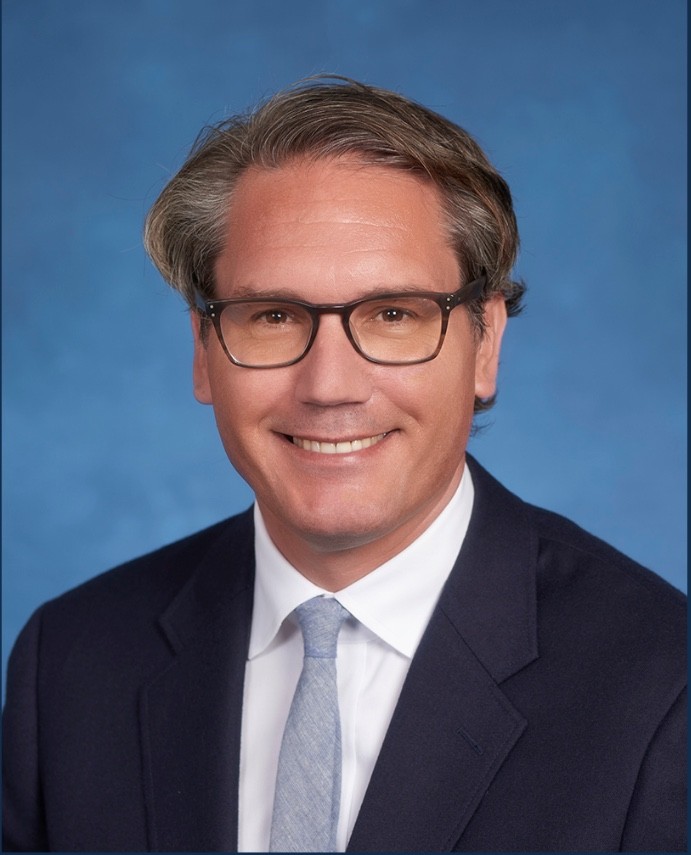 Jason Whitney, PhD
Pronouns: he/him/his 
Title: Program Coordinator for Collegiate Recovery Community & Assistant Teaching Professor
Institution: Penn State

Bio: Dr. Whitney is Program Coordinator and co-founder of the Penn State Collegiate Recovery Community and an Assistant Teaching Professor in the College of Education.  He serves as faculty advisor of the Penn State CRC's affiliated student organization, Lions For Recovery, and serves on the Board of Directors for the Penn State CRC's alumni interest group, Lions In Recovery.  Dr. Whitney is a Core Collaborator on the Cohort Study at PSU and is involved in the Penn State Consortium to Combat Substance Abuse (CCSA). He is a member of the Recovery Science Research Collaborative . He served on the board of ARHE as Northeast regional representative from 2014-2017, and co-founded the National Student Collegiate Recovery Leadership Summit and Recovery Skiathon in Keystone, Colorado.  Dr. Whitney was awarded the ARHE Cornerstone Award for Student Support in 2019. His research focuses on the lived experience of students in recovery. His own recovery began while he was a student at the University of Colorado at Boulder in 1991.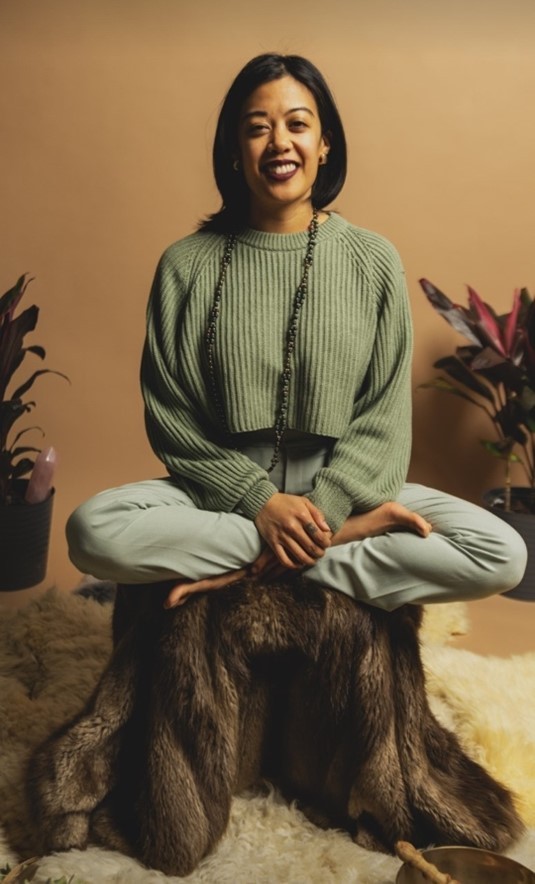 Sazha Alexandra Layugan Ramos
Pronouns: she/her/hers
Title: CEO, Recovery Organization Resources
Institution: Rutger's University
Bio: Sazha Alexandra Ramos is a Navy Veteran and product of collegiate recovery. Through Sazha Alexandra's own personal recovery journey and professional experience, she leads Recovery Organization Resources to shift the paradigm of power by providing education and information to those that are seeking resources. Her professional experience includes working at the highest levels of government, recovery organizing with expertise in recovery housing.
She is a living testimony to multiple pathways to recovery after being on Medication-Assisted Treatment (MAT) and currently utilizing the technology of Kundalini Yoga as her primary pathway to recovery. She works with women one on one to take them to the next level of their spiritual and entrepreneurial life. This May she will complete her Masters in Social Work at Rutgers University. Sazha Alexandra sits on numerous boards including Union County Rise Up Recovery Center and JUUST Living, the first queer-friendly recovery house in Colorado. Recently, she partnered with RA MA Institute of Applied Yogic Science and Technology, a global organization to launch RA MA Recovery, an intentional wellness platform with over 5 million views to provide free yoga, meditation, and community sharing for those seeking liberation.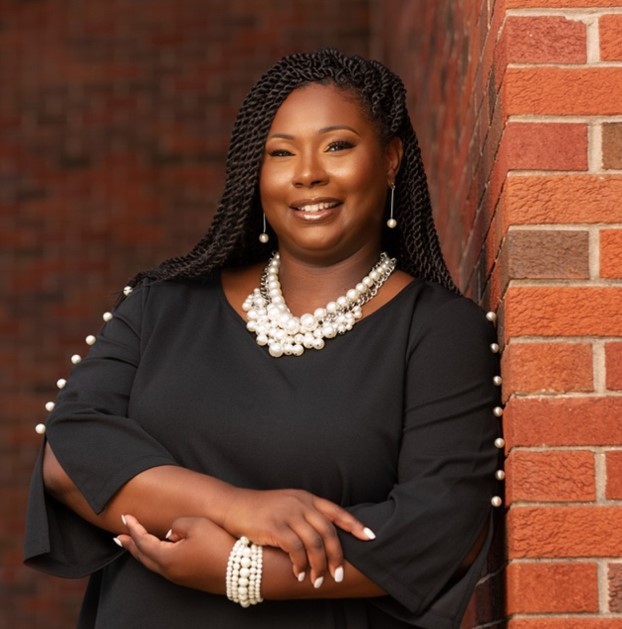 Allison Smith, phd
Pronouns: she/her/hers
Title: Senior Program Administrator 
Institution: Louisiana Board of Regents
Bio: After spending eight years with the Louisiana Center Addressing Substance Use in Collegiate Communities (LaCASU) as the Associate Director on the campus of Louisiana State University, Dr. Allison M. Smith is currently the Senior Program Administrator for LaCASU at the Louisiana Board of Regents as of July 2018, where she facilitates the Louisiana Higher Education Coalition (LaHEC).
Allison's internship experience with the Substance Abuse and Mental Health Services Administration (SAMHSA) in the Center for Substance Abuse Prevention (CSAP) sparked her interest in the world of prevention and recovery. Allison is committed to expanding access to collegiate recovery in Louisiana.
Dr. Smith, a native of Baton Rouge, Louisiana, received a Bachelor of Science degree in Psychology from Southern University in 2009, a Masters of Public Administration from Louisiana State University in May 2011 followed by a doctoral degree in Educational Leadership, Research and Counseling with a specialization in Higher Education Administration in 2016 also from Louisiana State University.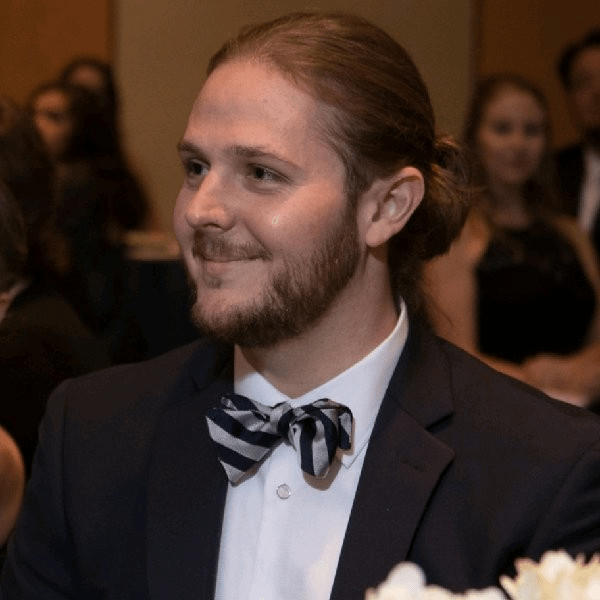 Bret Frazier
Pronouns: he/him/his
Title: CAR Program Coordinator
Institution: Georgia Southern University, Jiann-Ping Hsu College of Public Health, Center for Addiction Recovery
Bio: Bret is currently the Program Coordinator for the Center for Addiction Recovery (CAR) at Georgia Southern University. He received his Bachelor of Business Administration in Management from Georgia Southern (2016) and Master of Business Administration (2021). During his time as an undergraduate in the CAR, he served as President of Students About Service and was one of the founding members of that organization. Bret is a strong advocate for students, has demonstrated dedication to the growth of collegiate recovery in the Southeast Region, and has solid project management skills.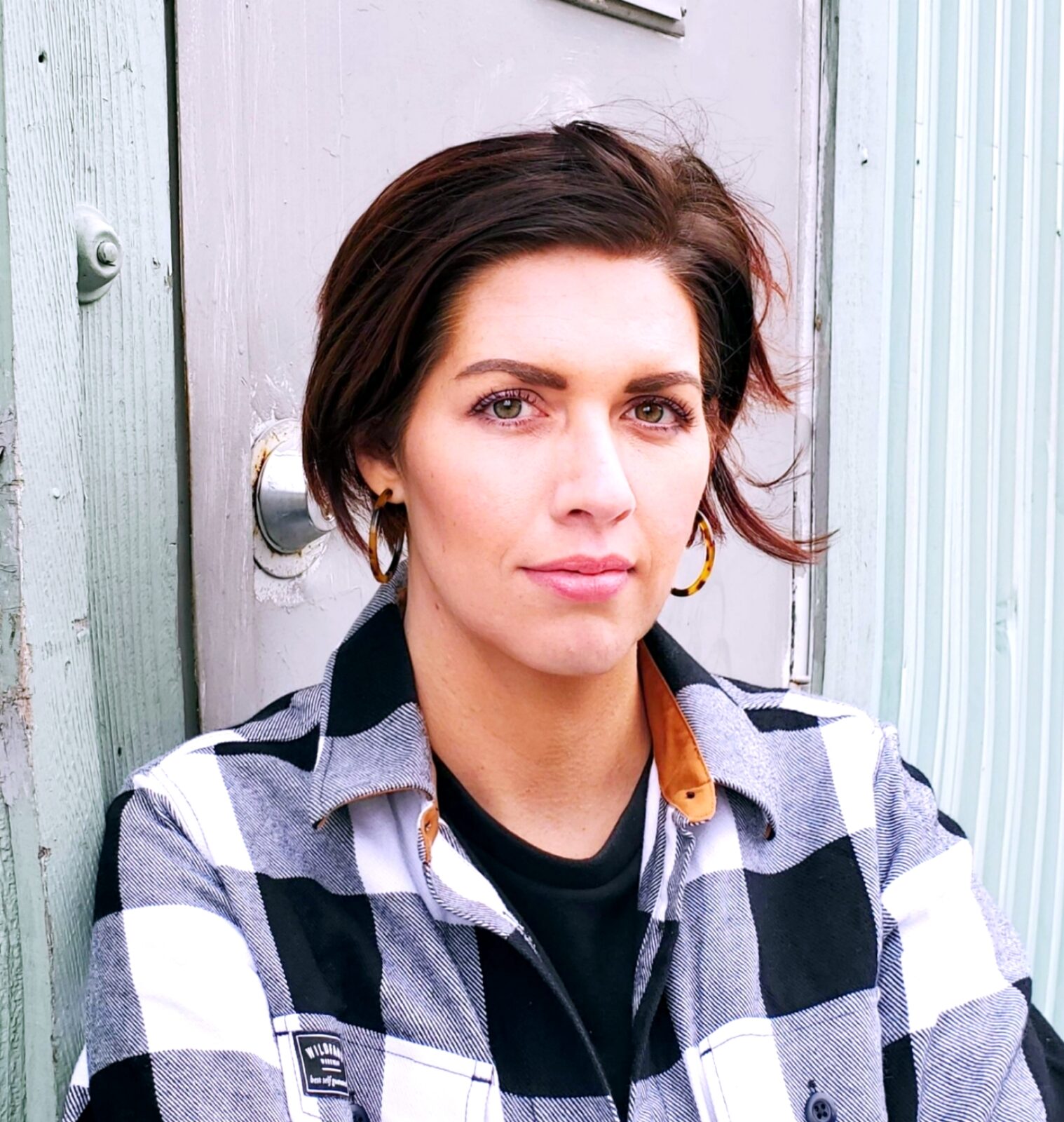 SARA FUDJACK
Pronouns: she/her
Job Title: Founder, Program Director of the Student Recovery Community, Founder of the Canadian Campus Recovery Collaborative
Institution Name: The University of British Columbia
Bio: Sara Fudjack is a clinical social worker with over 15 years' experience working alongside services users as they navigate issues of mental and substance use health. As the founder and Director of Canada's first Student Recovery Community at UBC Vancouver, Sara supports students to explore their relationship with substances from a lens of empowerment and self-determination; albeit harm reduction, abstinence, and/or anything in between. Drawing from both her professional and living experience of addiction and recovery, Fudjack provides consultation services to organizations interested in cultivating inclusive communities for people who experience(d) addiction. She approaches her work through a collaborative, anti-oppressive, socio-intersectional lens, which also guides her doctoral research investigating stigma within postsecondary settings and its impact on students navigating addiction and recovery. In 2021, Fudjack founded the Canadian Campus Recovery Collaborative, and has also served as a Substance Use Health Subject Matter Expert for the Canadian Ministry of Mental Health & Addictions, the Canadian Mental Health Association, and the BC Centre on Substance Use.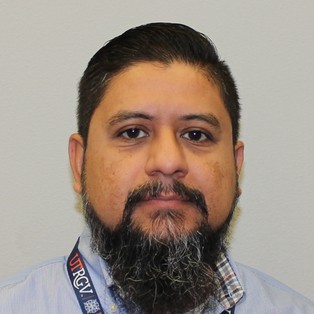 FIDENCIO MERCADO
Pronouns: he/him
Job Title: Clinical Associate Professor, School of Rehabilitation Services
Institution: The University of Texas Rio Grande Valley
Bio: Mr. Mercado is a Clinical Associate Professor with the School of Rehabilitation Services & Counseling at UTRGV. He also serves as the Associate Director for the School and Undergraduate Coordinator. Mr. Mercado earned his Master of Science in Rehabilitation Counseling from UTPA in 2003. He has been a Licensed Chemical Dependency Counselor (LCDC) since 2006 and a Licensed Professional Counselor since 2018. He has clinical experience working as a professional in Addictions/ Mental Health Counseling. His work has been primarily with Hispanic adolescents, young adults, adults, and their families. He currently teaches undergraduate courses related to Addictions and has research interests in addictions, spirituality, ethics, and multicultural concerns. He has served as the Chapter President of the Valley Association of Addiction Professionals (VAAP), a chapter of the Texas Association of Addiction Professionals. Mr. Mercado has been trained and certified in Screening, Brief Intervention and Referral to Treatment (SBIRT). He is also the PI of the Addiction Technology Transfer Center (ATTC) sub-award grant with UT Austin. The grant is federally funded through the Substance Abuse and Mental Health Services Administration (SAMHSA) for the South-Southwest Region of ATTC.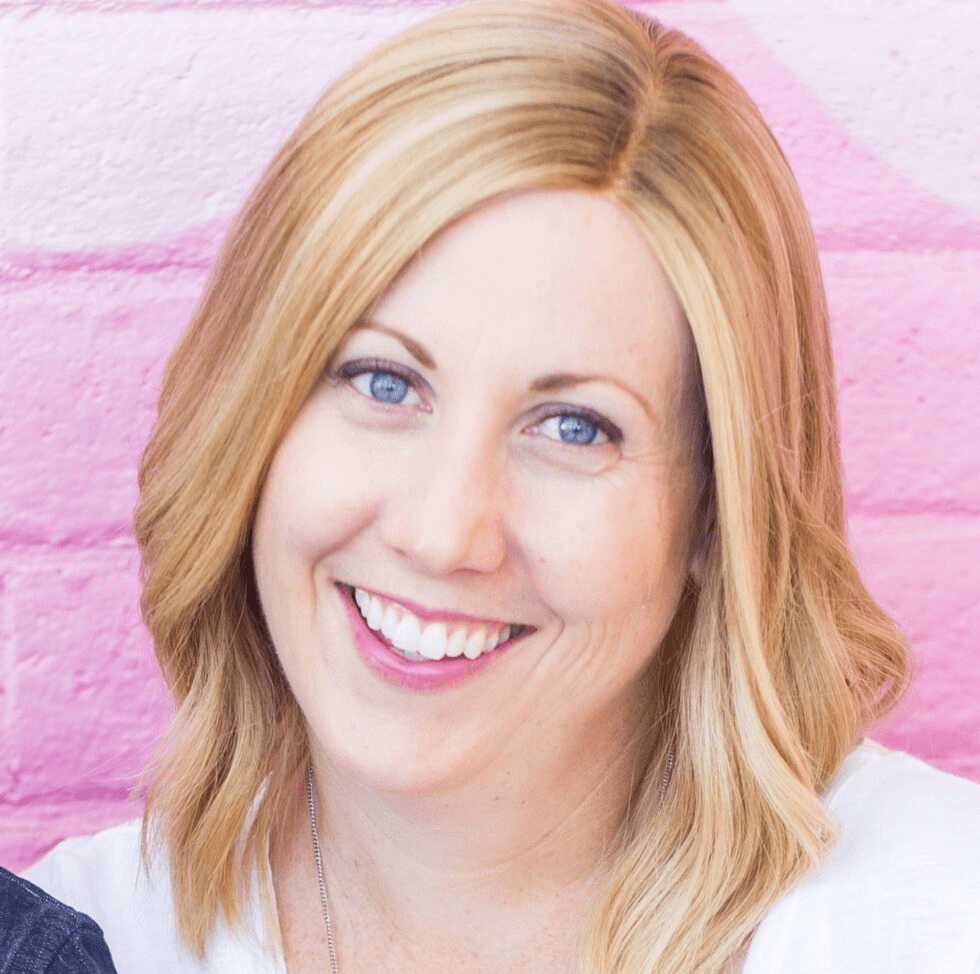 ANGIE BRYAN
Pronouns: she/her
Job Title: Recovery Program Manager and Advisor for Gauchos for Recovery
Institution: University of California Santa Barbara
Bio: Angie Tozier Bryan, MEd, MA, LMFT is the UCSB Recovery Program Manager and advisor for Gauchos for Recovery. Angie has worked in several mental health settings for adults and adolescents. In her multiple roles at UCSB, she is fully committed to working with students in recovery and their families.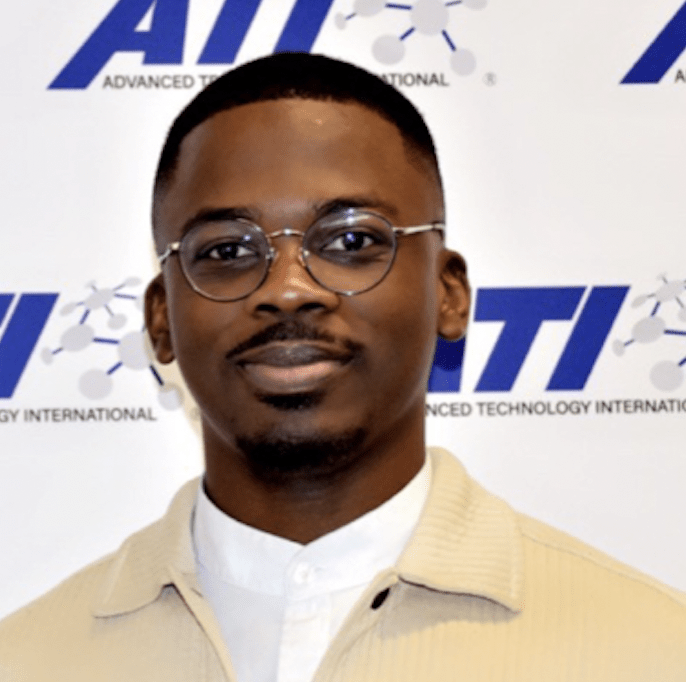 JOHN ALAO
Pronouns: He/Him
Job Title: Peer Educator
Institution Name: Allen University AURISE
Bio: John Alao is a peer educator at AURISE, a student at Allen University majoring in Computer Science, currently, he is the president of the STEM organization at Allen university, a senior, an African, aiming to be a software engineer, interests include statistics, research, and data analysis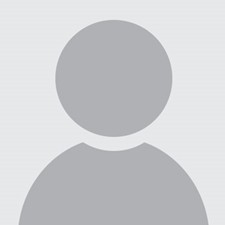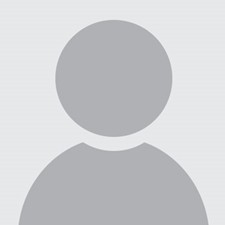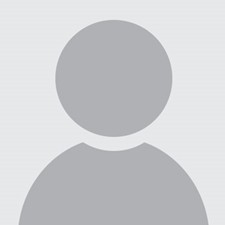 © 2022 Association of Recovery in Higher Education, All Rights Reserved.
info@collegiaterecovery.org
Mailing Address:
P.O. Box 1541
Kennesaw, GA 30156

COLLEGIATE RECOVERY PROGRAM
A Collegiate Recovery Program (CRP) is a college or university-provided program that includes a supportive environment within the campus culture. CRPs reinforce the decision to engage in a lifestyle of recovery from addiction/substance use disorder. It is designed to provide an educational opportunity alongside recovery supports to ensure that students do not have to sacrifice one for the other.