Association of Recovery in Higher Education Collegiate Recovery Program Survey
About the Survey
In late June, ARHE launched the first in what will become a recurring ARHE Collegiate Recovery Program Survey. The survey will remain open and accepting responses for an extended period of time this first year in order to reach as many institutions of higher education with collegiate recovery support as possible. The survey will close October 1st, 2020.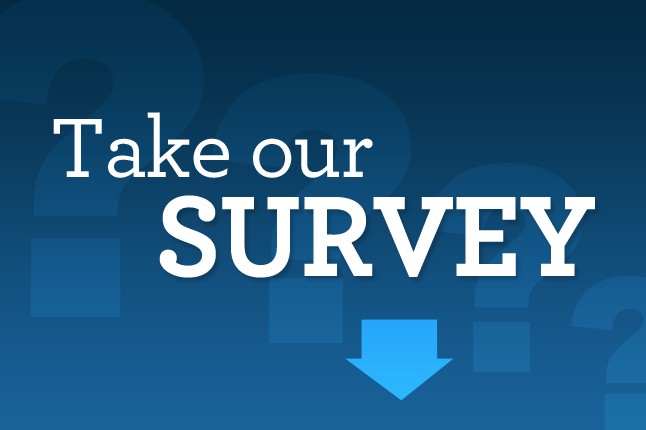 Who Should Complete the Survey?
The survey is at the institutional level, meaning that we only request one response per college or university.
A staff person or other person responsible for the day-to-day operations would be the best respondent.
Both current ARHE members and non-members are encouraged to complete the survey.
All stages of CRP development are encouraged to complete the survey, including both formally-established collegiate recovery programs and collegiate recovery efforts in the earliest stages of development, and everything in between.
How Long does the Survey Take?
The survey will take approximately 1 hour to complete. Most of the questions ask about information that a person responsible for the program's daily operations can answer easily without looking up additional information. There are a few questions that might require greater thought, or asking someone else in your institution (like a business manager or supervisor) for help. To make it easier to gather this information ahead of time, you can view a PDF of the survey here. When you are ready to take the survey, please do so at the link above (please do not submit a separate document).
You can also save the survey and return to it at a later time. In order to save a survey in progress, please advance to the next page in order to save the page that is currently in progress. When you are ready to return to the survey, simply follow the link using the same device and browser. The survey software will recognize that the same user is accessing the survey and restore your saved pages automatically.
How will the Survey be Used?
Your institution's responses will be combined with the responses of other institutions and shared with our stakeholders, decision-makers, and the general public. We will prepare a report and overview of the data, as well as several manuscripts for which we'll see peer-reviewed publication. We also feel it is very important to foster transparency in our movement and facilitate research, so the de-identified dataset will be shared with researchers (and budding researcher students) who request it. The de-identified dataset will have contact information and location information removed so that your institution cannot be identified from your responses. ARHE will use the data to guide us as we improve our offerings and services to the field, in national advocacy efforts, and to aid individuals and institutions who wish to support the movement in identifying the areas of greatest need. Future surveys will allow us to track changes in the field over time, and to continually adapt to changing realities.
What does the Survey Measure?
The survey asks questions about CRP characteristics, staff characteristics and professional development needs, your program's experience with ARHE, and the impacts of the COVID-19 pandemic. While the survey will evolve in future years, we expect to ask about CRP and staff characteristics, and about your experience with ARHE every time the survey is deployed.
Questions and Feedback:
Please direct questions and feedback to Sierra Castedo de Martell: sierra.castedo@collegiaterecovery.org.
Incentive:
While no incentive is being offered for taking this survey, the results, pooled with other respondents' results, will likely be very useful to your program's advocacy efforts, and will help advance the field as a whole.
CRP Staff in Recovery:
A second survey is available for CRP staff who identify as being in recovery. A link to an anonymous, individual-level survey will be sent to you automatically if you indicate that your CRP employs staff in recovery. You may then forward that link to any CRP staff who identify as in recovery. You may also access that survey directly here
CRP Staff in Recovery Survey: Click here
Details about that survey are available by following the link. You may also contact Sierra Castedo de Martell with any questions or concerns (sierra.castedo@collegiaterecovery.org).
Acknowledgments:
We want to acknowledge and express gratitude for the work of others who crafted previous institutional-level surveys of CRPs that directly impacted the preparation of this survey: Transforming Youth Recovery, Emily Eisenhart and Jeff Jones from Georgia Southern University, and Anne Thompson-Heller from University of Connecticut. Further gratitude is due to Tim Rabolt, the UTHealth School of Public Health SUD Writing Group, Larkin Cummings from UT Austin, Waltrina DeFrantz-Dufor from University of Denver, Michael Vela from UT San Antonio, again to Anne Thompson-Heller from UConn, and to Chris Hart from sr4-DIS Holdings, Inc. for participating in the formative feedback stages and/or the pilot survey.
This survey was reviewed, declared exempt, and approved by the Committee for the Protection of Human Subjects at the University of Texas Health Science Center at Houston, IRB# HSC-SPH-20-0564.
Thank you for your willingness to participate in this survey!
Sierra Castedo de Martell, MPH
ARHE President
Doctoral Student, UTHealth School of Public Health – Austin
July 2020
© 2022 Association of Recovery in Higher Education, All Rights Reserved.
info@collegiaterecovery.org
Mailing Address:
P.O. Box 1541
Kennesaw, GA 30156

COLLEGIATE RECOVERY PROGRAM
A Collegiate Recovery Program (CRP) is a college or university-provided program that includes a supportive environment within the campus culture. CRPs reinforce the decision to engage in a lifestyle of recovery from addiction/substance use disorder. It is designed to provide an educational opportunity alongside recovery supports to ensure that students do not have to sacrifice one for the other.