When viewing  the tutorial these tools will be useful
 Click here to download the Cost-Effectiveness Calculator for CRPs (Excel-based tool)
Click here to download the thesis
Click here download a handout with additional information and parameters used in the analysis
Click here Download the slides from the tutorial video 
Click here Peer-reviewed journal article describing the analysis available here
(Please contact the author if you are having trouble accessing the paper: sierra.j.castedodemartell@uth.tmc.edu) 
Collegiate Recovery Programs (CRPs) are designed to provide recovery support services within the college environment to allow students in recovery the opportunity for an authentic college experience. The mission of Association of Recovery in Higher Education (ARHE) is to empower CRPs and CRP professionals to support students in recovery through our strategic approaches: Develop and Sustain, Connect and Collaborate, Educate and Advocate.
This one hour webinar will provide an overview and history of collegiate recovery programs and collegiate recovery communities. In addition, this webinar will help providers understand how CRPs play a critical role in a comprehensive continuum of care for recovery-oriented substance use disorder (SUD) services. The webinar will also provide a summary of research outcomes and suggested standards supported by ARHE.
Learning Objectives:
1.Provide an overview of SUD recovery generally, and specifically for college students.
2.Describe the purpose and mission of collegiate recovery programs (CRPs) and the Association of Recovery in Higher Education (ARHE) as solution-based resources.
3.Describe how collegiate recovery programs fit within the continuum of care for recovery-oriented SUD services.
4.Provide a primer on collegiate recovery program basics.
5.Impart research outcomes and rationale for increasing recovery support within the context of higher education.
© 2023 Association of Recovery in Higher Education, All Rights Reserved.
info@collegiaterecovery.org
Mailing Address:
P.O. Box 1541
Kennesaw, GA 30156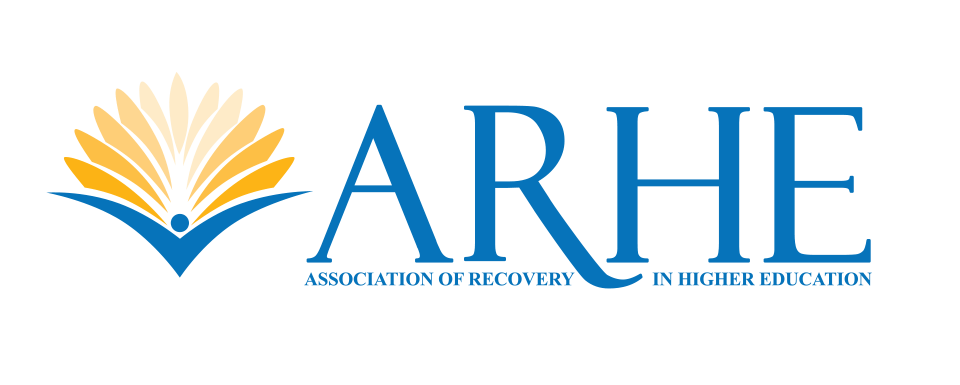 COLLEGIATE RECOVERY PROGRAM
A Collegiate Recovery Program (CRP) is a college or university-provided program that includes a supportive environment within the campus culture. CRPs reinforce the decision to engage in a lifestyle of recovery from addiction/substance use disorder. It is designed to provide an educational opportunity alongside recovery supports to ensure that students do not have to sacrifice one for the other.