Board of Directors and Regional Representatives
The ARHE Board of Directors is a voluntary group of elected and appointed leaders who serve the growing field of collegiate recovery. The highest priority of each board member is to support and encourage the development and sustainability of collegiate recovery programs.
The board jointly oversees the activities of the organization, supports its membership, and develops the organization's strategic plan. The board is organized in terms of officers — Co-Chairs, Secretary, and Treasurer with additional regional representation, and appointed members.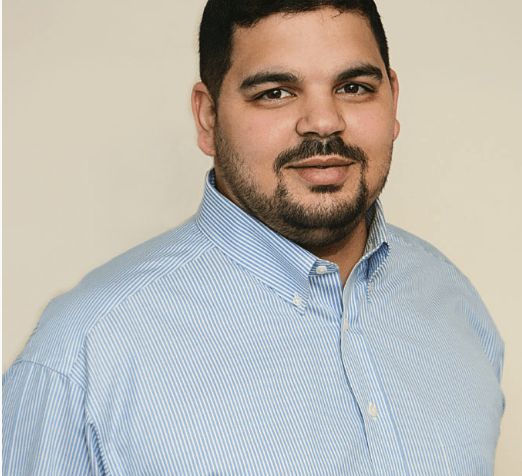 Ahmed Hosni
Senior Co-Chair
Ahmed Hosni, MSW Ahmed Hosni is the Assistant Director of the Student Life Student Wellness Center at The Ohio State University and Director of Recovery at the Higher Education Center for Alcohol and Drug Misuse Prevention and Recovery. As a person in long-term recovery since 2007, he knows firsthand the destructive nature of addiction and the restorative power of recovery. His passion is creating programs and pathways that serve people in or seeking recovery, people with problematic substance use behaviors, and their families. He has spent the last 12 years advocating for the implementation of equitable and just frameworks that allow all people access to the necessary resources to garner sustainable and enriching long-term recovery. Ahmed received a B.S. in Community, Family, and Addiction Sciences from Texas Tech University where he was a member of the Collegiate Recovery Program and president of the Association of Students About Service and received his MSW from The Ohio State University. Ahmed is grateful for the opportunity to serve as a board member of the Association of Recovery Schools and as a past board member for the Association of Recovery in Higher Education.
Contact info
Email: hosni.2@osu.edu
Phone: 614-292-2094

Lindsay Garcia
Junior Co-Chair
Lindsay Garcia (she/her) is the Assistant Dean of the College for Junior/Senior Studies and Recovery/Substance-Free Student Initiatives at Brown University. She is also a socially-engaged artist, scholar, teacher, academic advisor, and person in long term recovery. As director of Brown's Donovan Program for Recovery and Substance-Free Initiatives, she oversees multidimensional support for students, faculty, and staff in recovery or who identify as substance-free for any reason, including co-facilitating support groups, making referrals to additional professional, social, and emotional supports, advising the SoBear Student Activities Club, and managing the Donovan House, a 17-bed substance-free program house. Lindsay is an appointed member of the Rhode Island Governor's Council on Behavioral Health and a board member of RICARES, a Providence-based recovery community organization (RCO). She received her PhD in American Studies from William & Mary and her MFA in Visual Art from Purchase College, State University of New York.
Contact info
Email: lindsay_garcia@brown.edu
Phone: 401-863-2536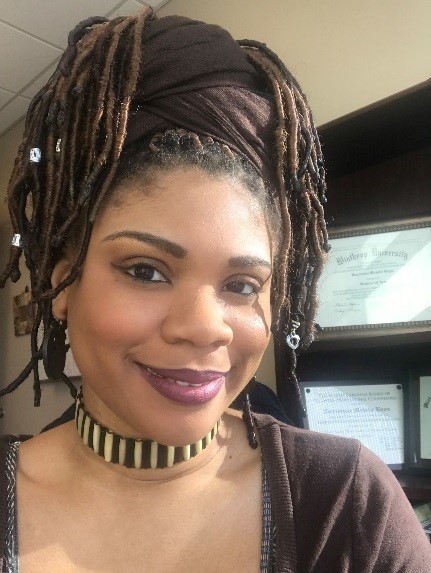 Dominiquie "CJ" Clemmons James
Secretary
Dominiquie "CJ" Clemmons-James, Ph.D., LCMHC, CRC,
Dr. CJ holds a PhD in Rehabilitation Counseling and Administration. She is also a Licensed Clinical Mental Health Counselor, Certified Rehabilitation Counselor, and the Coordinator of Aggies for Recovery, the collegiate recovery community at North Carolina Agricultural and Technical State University. There, she provides innovative programming relevant to her campus culture. As a recovery advocate on a Historically Black College campus, Dr. CJ is passionate exploring the areas of addiction and recovery among people of color. Her other professional interests are working with veterans, identity development, biofeedback training, relaxation techniques, life-long recovery, and wellness.
Contact info
Email: clemmonsjamesd21@ecu.edu
Phone: 252-744-6292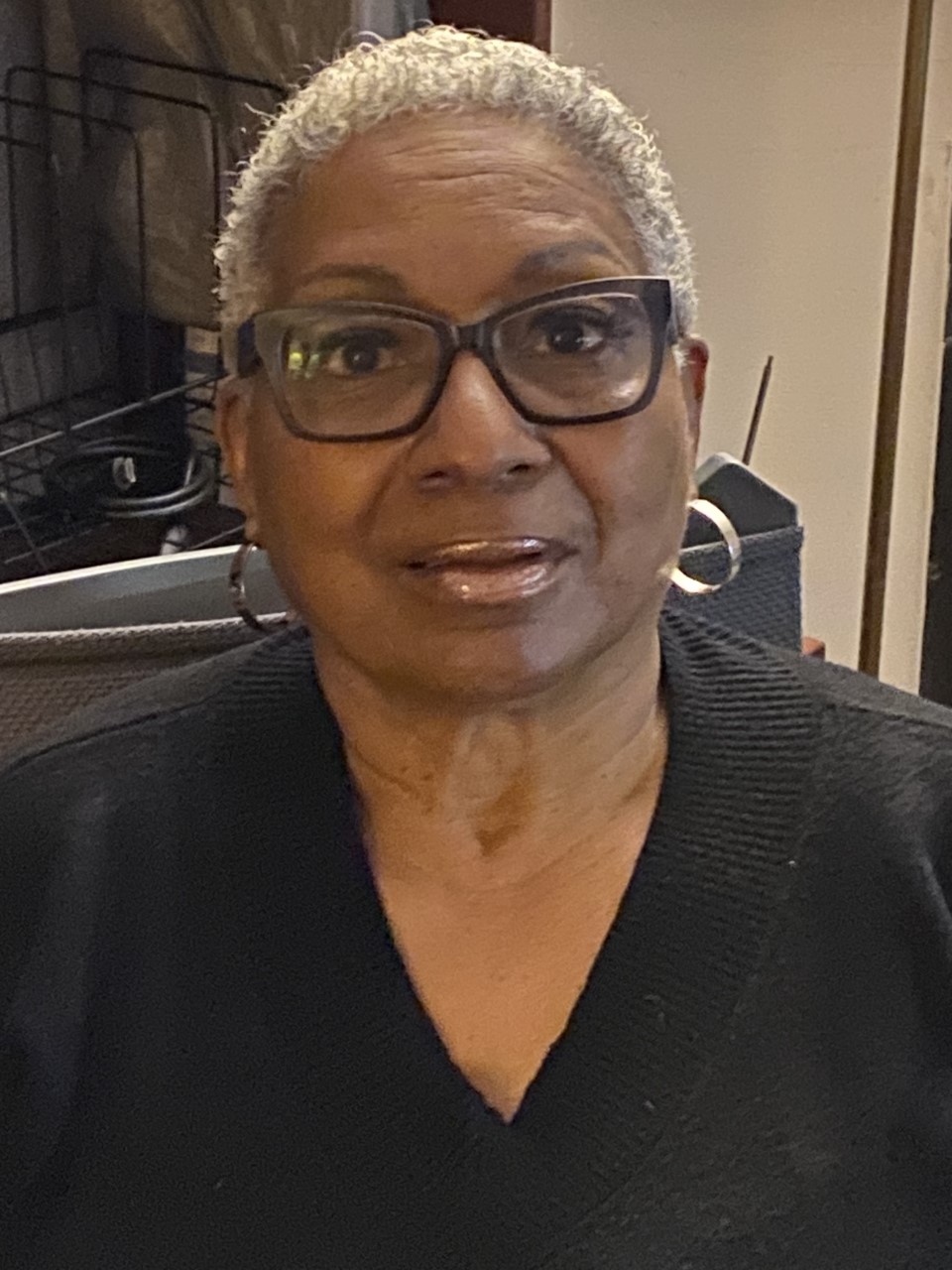 Paula Harrington
Treasurer
Paula Harrington, Certified Peer Support Specialist/Trainer, Recovery Coach and Trainer currently is Special Projects Coordinator for Oxford House, Inc., Board Chair of the FreedomHouse Recovery Center in Chapel Hill, North Carolina, and Vice Chair of the Orange County Local Re-Entry Council. Ms. Harrington is a woman in long-term recovery since 1998. As a result of her drug usage starting in college, her prior incarceration, and because she didn't have her children with her when she embraced recovery, these were important areas she wanted to facilitate and support for those seeking recovery that had these issues. She opened the first women's and children's Oxford House in North Carolina and the first Collegiate Oxford Houses (male and female) in the Country. She works with those coming out of incarceration who have substance use disorders. She shares a unique partnership with the Carolina Recovery Program at UNC-Chapel Hill which coordinates community re-inforcements surrounding the students with resources that build recovery capital. She has worked tireless over two decades as an addiction educator.
Contact info
Email: paula.harrington@oxfordhouse.org
Phone: 919-616-3020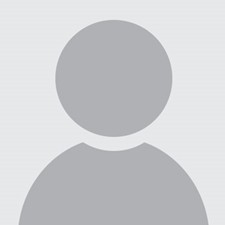 Vacant
Member-at-large
Open Position!
Contact info
Email: Kathleen.gibson@oxfordhouse.org
Phone: 919-395-8206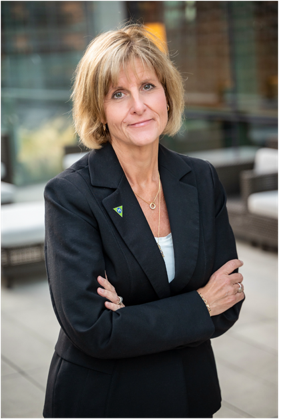 Kathleen Gibson
Member-at-large
Kathleen Gibson is the Chief Executive Officer of Oxford House, Inc., a nonprofit organization dedicated to fostering the development of Oxford Houses, providing peer-run, self-sustaining, and substance-free housing to individuals seeking recovery from substance use disorders. Ms. Gibson is a graduate of the University of North Carolina at Greensboro with a Bachelor of Science in Social Work. She has a deep and personal understanding of addiction and the recovery process. She began her journey in recovery in 1993, realizing quickly that the ability to obtain and sustain safe, affordable housing was and continues to be one of the most significant barriers facing persons in the early stages of recovery. After finding a home in Oxford House and seeing the success of the Oxford House Model firsthand, she devoted the last 30 years to the national expansion of the network of Oxford Houses, which now supports an international group of more than 3,800 Oxford Houses located in 45 states, the District of Columbia, Australia, Belgium, Canada, Ghana, and the United Kingdom.
Ms. Gibson currently serves on the Boards of Recovery Africa and the Association of Recovery in Higher Education and is an advisor to the NC Substance Use Federations Block Grant Advisory Committee. In 2004 she was the recipient of the "Oxford House Founders Award" and, in 2014, the Faces & Voices of Recovery "Joel Hernandez-Voice of the Recovery Community Award." Kathleen often speaks publicly on a professional and personal basis about the power of recovery, including fair housing rights, collegiate recovery programs, and reentry initiatives. In particular, she fights fiercely to protect the peer-led recovery housing model and is a strong advocate for the value and necessity of research and data, often participating as an advisor to national research studies. When not in Silver Spring, Maryland, at the central office, Kathleen lives just outside Raleigh, North Carolina, with her daughter and husband.
Contact info
Email: Kathleen.gibson@oxfordhouse.org
Phone: 919-395-8206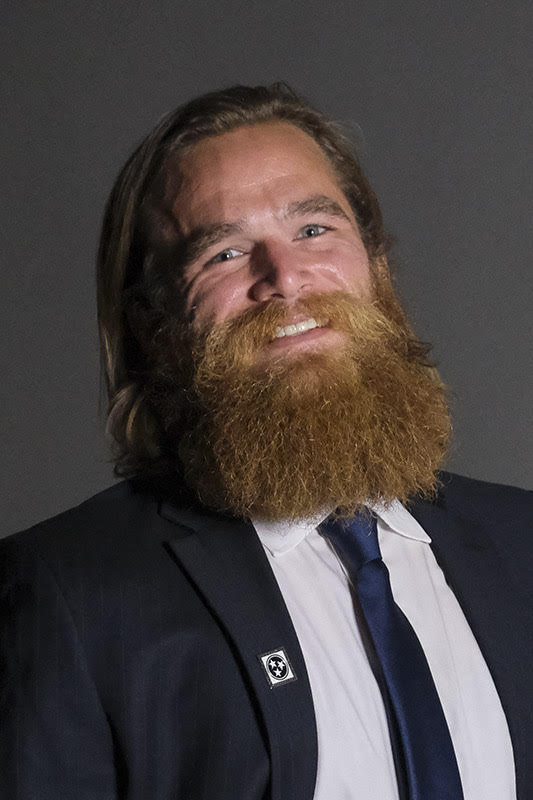 Nathan Payne
Member-at-large
Nathan Payne is a person in long term recovery and serves as the Director of Collegiate Recovery with Tennessee Department of Mental Health and Substance Abuse Services. Prior to this, Nathan had worked with the Department doing community outreach for those struggling with substance use and developed the Tennessee Collegiate Recovery Initiative. He is a recent graduate of the Mental Health Counseling program at Tennessee Tech University and a lover of all things outdoors. 
Contact info
Email: npayne@tamho.org
Phone: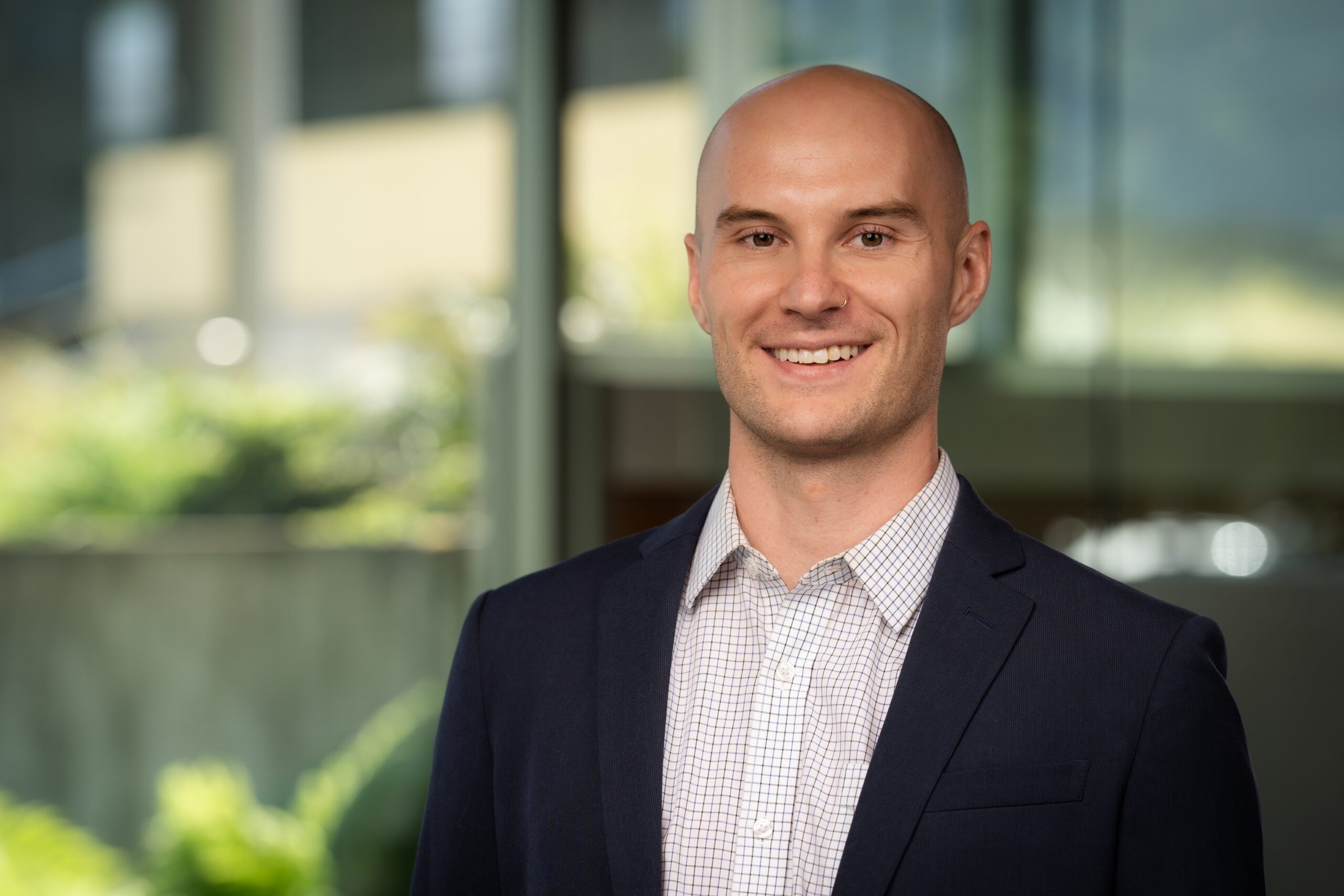 Brad Rondeau
Pacific Representative
d Rondeau currently serves as Coordinator of both the Collegiate Recovery Center and the Substance Abuse Prevention Program at the University of Oregon. He is a licensed Peer Support Specialist and Certified Recovery Mentor and has been in the recovery field for five years. Brad's passions lie in direct service to others, mentorship and physical wellness. At the University of Oregon, Brad and colleagues are pioneering a peer-delivered recovery program that steps outside the structure of traditional CRC models by providing interventions to a population composed mostly of students seeking recovery for the first time. On campus he leads recovery and feedback groups, offers individual recovery coaching appointments and supervises teams of peer educators. His favorite aspects of working at the University of Oregon involve providing psychoeducation to parents and families, giving structured feedback in non-clinical settings and offering continued support to students newly in recovery. He values higher education settings for the sense of progress they bring to both work and personal experiences. Brad has long been engaged in helping students and families who are struggling with substance abuse and appreciates the holistic lens of the University of Oregon as well as the greater Eugene, Oregon recovery community.
Outside of work, he is an avid runner and golfer. Brad also enjoys playing music, cooking, and spending time exploring the Pacific Northwest by bike.  
Contact info
Email:
Phone: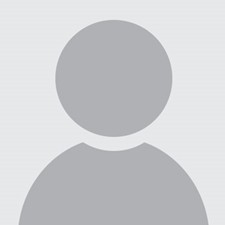 VACANT
Mountain Representative
Coming Soon!
Contact info
Email:
Phone: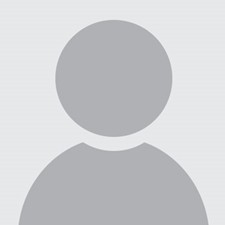 Vacant
Southwestern Representative
Coming Soon!
Contact info
Email:
Phone: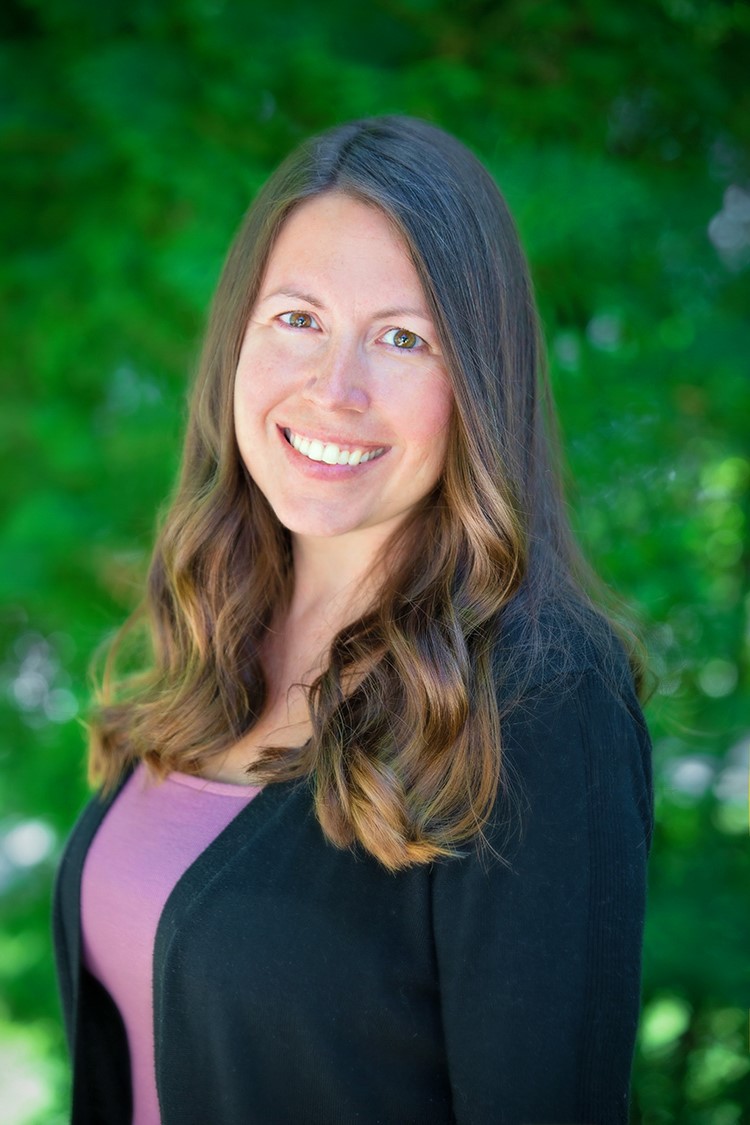 Jessica Miller
Midwest Representative
Jessica Miller, Licensed Professional Counselor and Certified Advanced Alcohol and Drug Counselor, has worked in higher education for 15+ years after graduating from Oakland University with a Master's degree in Counseling. She is currently the Community Engagement Manager and Collegiate Recovery Subject Matter Expert for Ten16 Recovery Network, a nonprofit providing substance use disorder services along the continuum of care in mid-Michigan. As a person in recovery, she was looking for a way to combine her passion for recovery and higher education and since 2016 has partnered with two community colleges and two universities in Michigan to establish collegiate recovery programs on campus. She has a background in grant writing, planning, implementing, and evaluating prevention strategies on college campuses. Other professional interests include reducing the stigma of substance use disorders and exploring the impact of language and recovery identity.
Contact info
Email: jmiller@1016.org
Phone: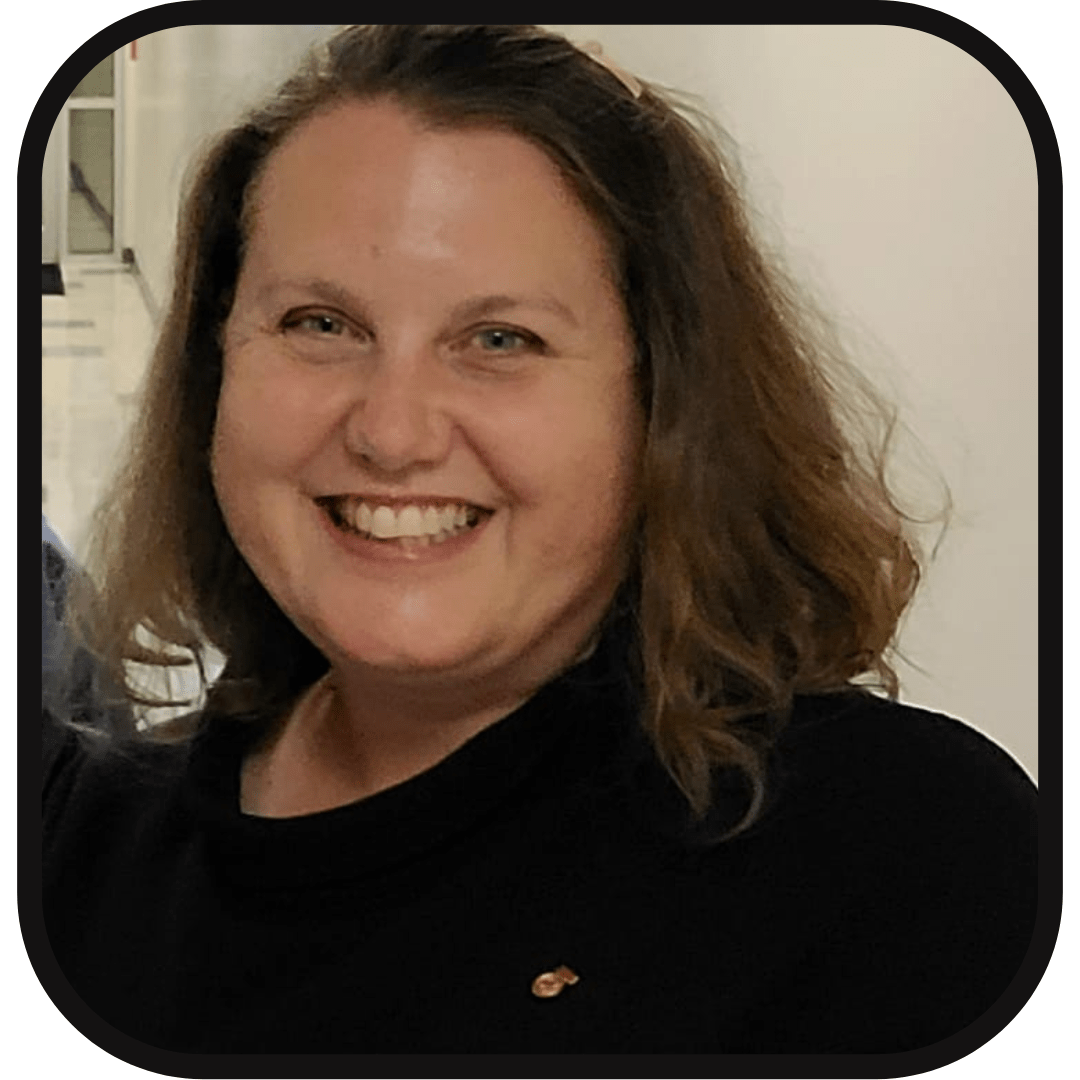 Annette Newton-Baldwin
Southeast Representative
Annette Newton-Baldwin is the  Assistant Director of the LION UP Recovery Program (Collegiate Recovery Program) and Intervention at Southeastern Louisiana University.  She is a Licensed Professional Counselor as well as a Licensed Marriage and Family Therapist. Annette earned a Masters of Arts in Counseling from the University of Louisiana at Monroe in 1997. She has a special interest in Trauma, Intervention, and Recovery Informed Counseling. Annette is ARISE Trained with Arise Continuing Care as an Interventionist.
Annette has served as a Counselor and Assistant Director of Outreach at the Southeastern Louisiana University Counseling Center. She offers 25 years of experience in working with students and in the community. She has worked in a variety of settings including Bancroft NeuroHealth Rehabilitation Center in Covington and New Orleans, Straight and Narrow Treatment Center of Baton Rouge, and Lifestreams Behavioral Center of Leesburg, Florida.
Annette has worked as grant coordinator with the Transforming Youth in Recovery, National Highway Safety Commission and Tobacco-Free Living. She has also served as TRACC Coalition Chair, Terrell Conference Chair, Junior Auxiliary of Hammond Market Finance Chair as well as President of the Junior Auxiliary of Hammond. 
She created Collegiate Recovery Programming at Southeastern Louisiana University. LION UP Recovery launched Fall of 2019. It is the first collegiate recovery program for students in recovery at a public university in the State of Louisiana.  Annette continues to work with the LION UP Collegiate Recovery Board to promote sustainability of LION UP Recovery Collegiate Recovery Program and has recently been appointed to serve on the Association of Recovery in Higher Education Board of Directors as the Southeast Representative. 
Annette is a mom and native of Slidell, Louisiana.  She holds 20+ years of long-term recovery.  She enjoys camping, gardening, being with family and friends.
Contact info
Email: annette.baldwin@selu.edu
Phone: 985-549-3233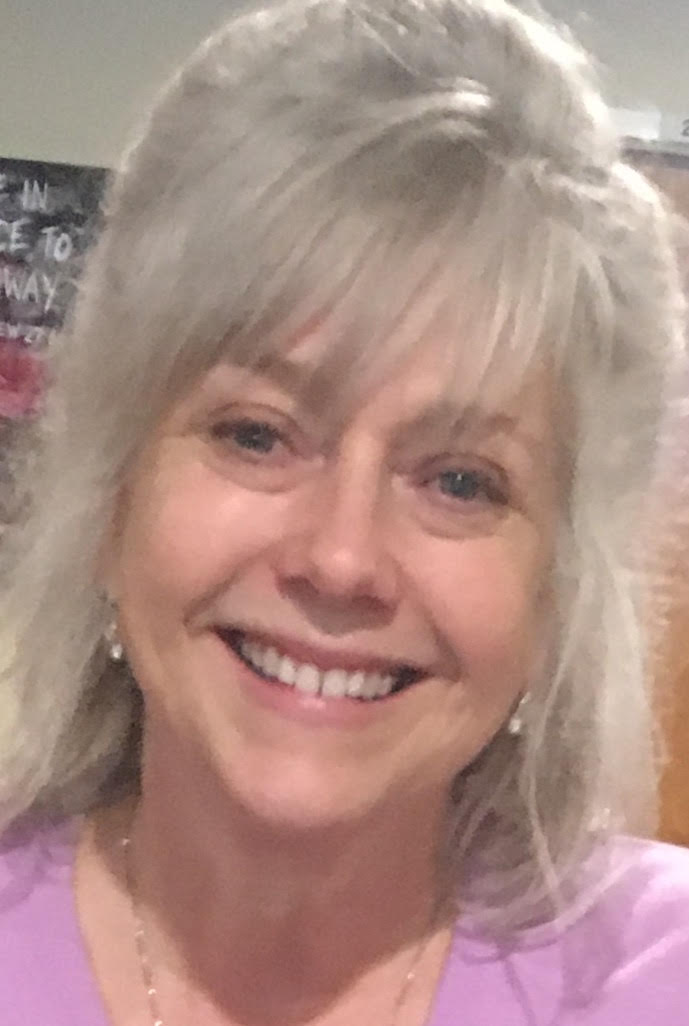 Marbeth Holmes
Mid-Atlantic Representative
As the Dean of Student Success at Nash Community College, Marbeth supervises the Success Network, an umbrella of student support services including the Student Wellness Center, NCC Collegiate Recovery Program, Minority Male Success Initiative (MALE), emergency Blue Love Fund, and the Single Stop program, which screens for federal and state programs, provides access to free tax preparation, legal referrals, financial counseling. Holmes also supervises Advising Services, ADA services, Student Engagement (SGA, clubs, food pantry and success closet), Library Services, and ACA College Success courses.  Marbeth earned her Master of Social Work with the Substance Abuse Certificate at UNC-CH. She is a Licensed Clinical Social Worker, a Licensed Clinical Addictions Specialist, and a Certified Clinical Trauma Professional.  Marbeth is an Affirmative Practitioner and provides trauma-informed professional development on the local, state, and national level. In March 2021, Holmes received the NASW-NC Myrna Miller Wellons Advocate of the Year Award.
Contact info
Email:
Phone: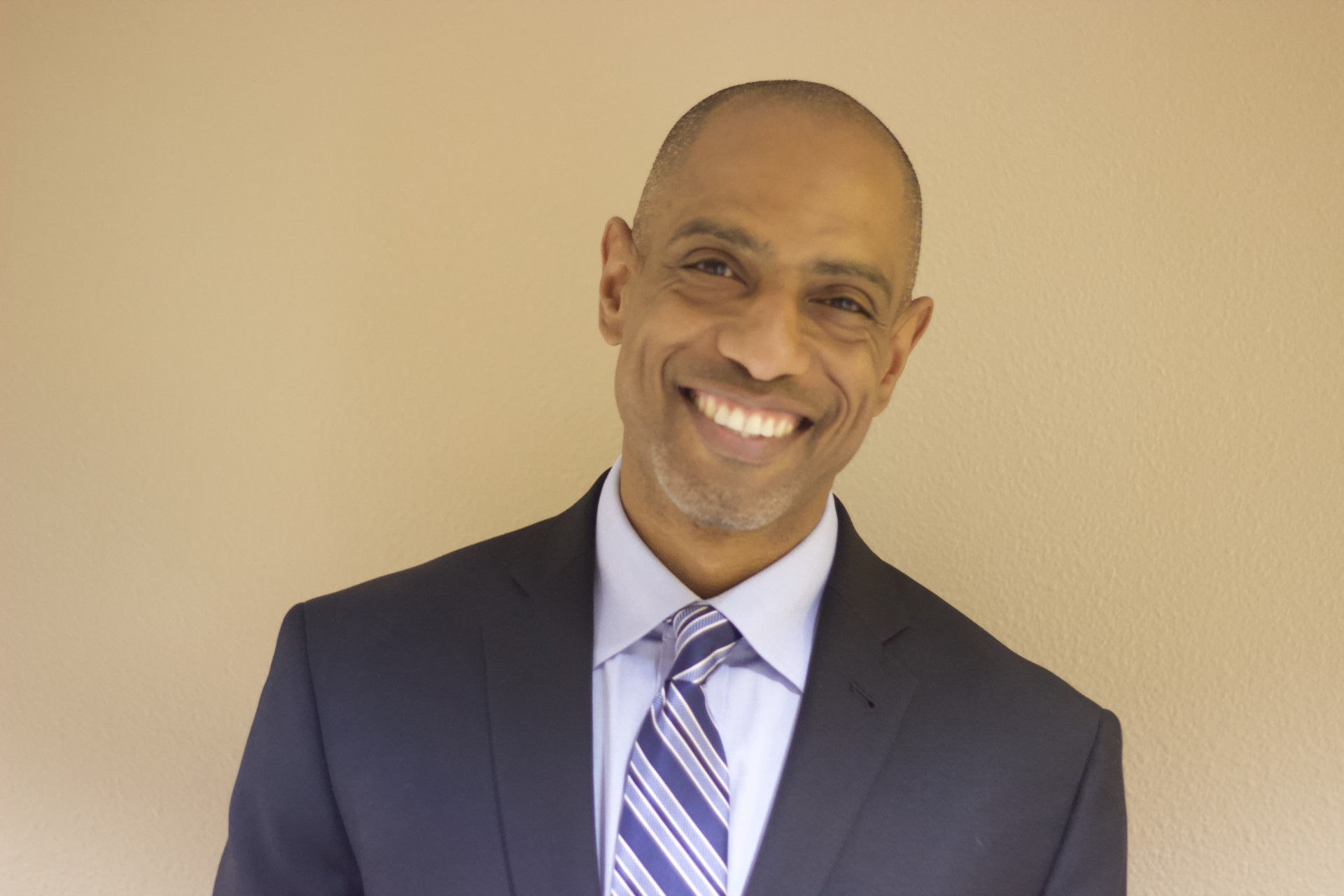 Keith Murphy
Northeastern Representative
As the Director of the Alcohol and other Drug Assistance Program Keith has been tasked to help the students at Rutgers University understand the impact of their substance use and make the changes THEY believe are necessary to build a  life in college and beyond.  Keith's work with Recovery House, the first higher education residential recovery housing in the country, created in 1989, has supported students in maintaining sobriety, becoming fully engaged students and successfully persisting to graduation.
Contact info
Email: keith.murphy@rutgers.edu
Phone: 848.932.7884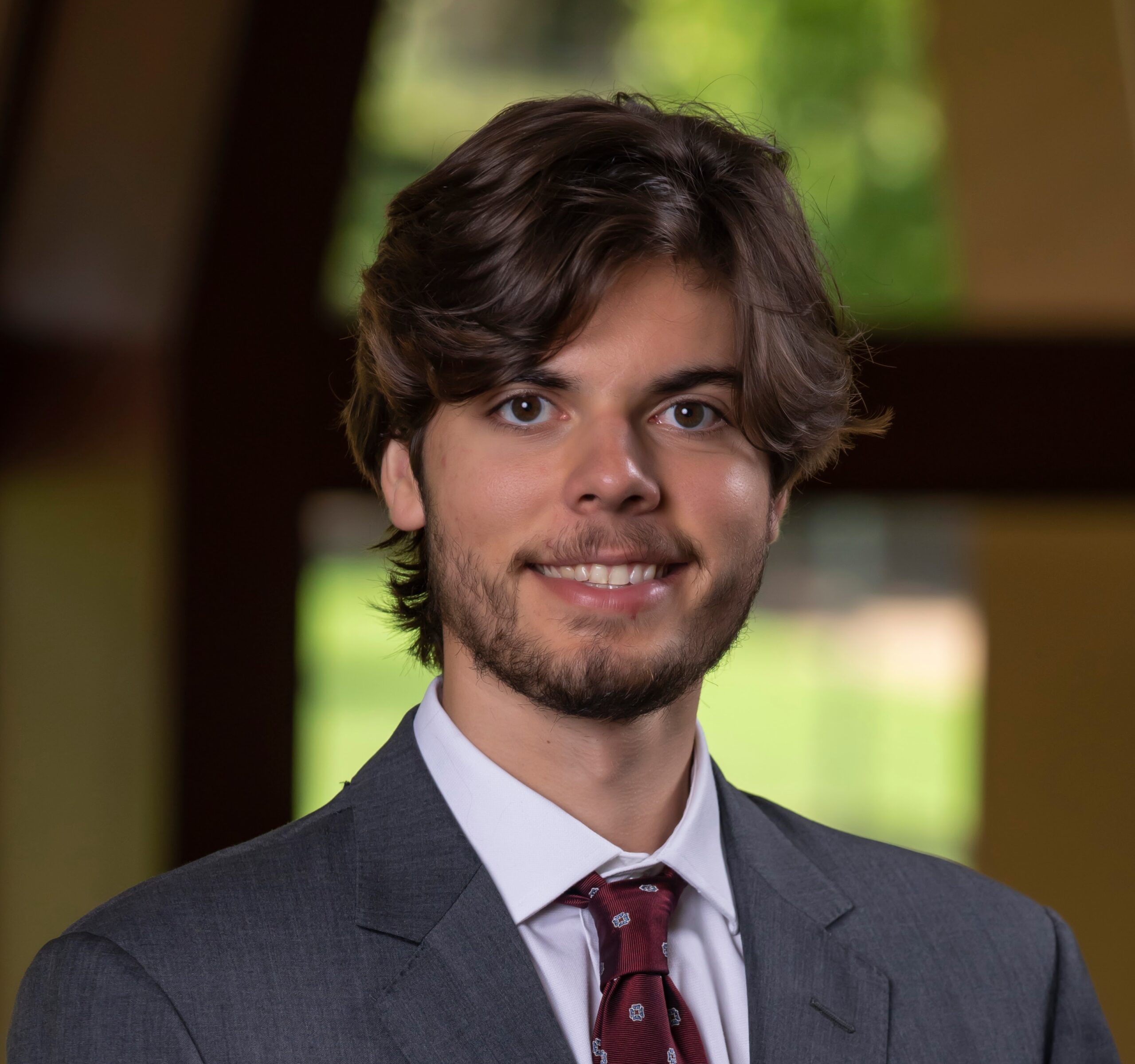 Alex renkis
Alex Renkis from Nashville, TN is an undergraduate student at Vanderbilt University pursuing a double major in Human & Organizational Development and Spanish & Portuguese. As a college student with multiple years of recovery, Alex is an active member of Vanderbilt Recovery Support and the broader Nashville recovery community. Alex also assists Vanderbilt researchers with the study of recovery high schools and is currently writing a thesis on the topic. Besides recovery-oriented pursuits, Alex volunteers as a crisis counselor with 988 Lifeline, serves as a senator for Vanderbilt student government, and works as a consultant at Vanderbilt's Writing Studio. As a member of legal and commercial pre-professional fraternities, Alex aspires to pursue graduate studies in these fields while keeping recovery at the core of his career. In his spare time, Alex enjoys meditation, yoga, the outdoors, live music, and philosophical literature.
Contact info
Email:  alexander.w.renkis@vanderbilt.edu
Phone:  615-545-7885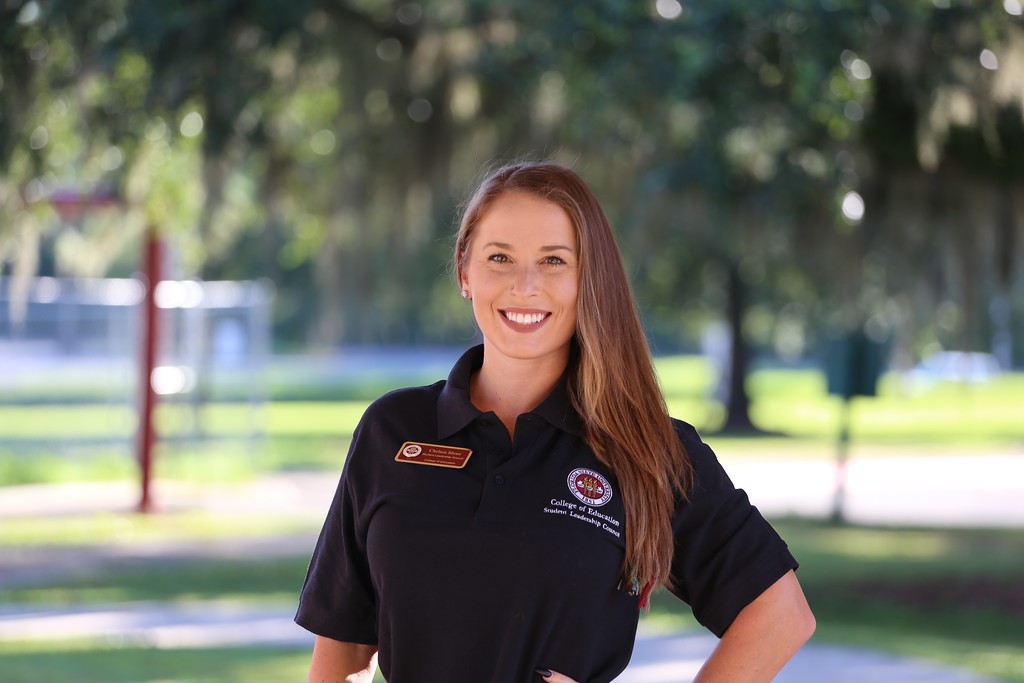 Chelsea Shore
Chelsea earned her PhD in Higher Educational Leadership & Policy Studies from Florida State University. As a student in long-term natural recovery herself, her research interests focus on the substance using, misusing, and recovery identity formation of college students as well as identifying mechanisms CRPs can leverage to provide students a full continuum of care. She served as the Graduate Coordinator for the Collegiate Recovery Program (CRP) within the Center for Health Advocacy and Wellness, promoting its rapid growth during the first two years of implementation. Dr. Shore participates in various working groups in the fields of higher education and recovery, consulting on higher education policies and CRP implementation. Chelsea currently serves as a research mentor and project manager in the Collegiate Recovery Program Research Lab and looks forward to continuing contributing to the growth of the field as an enthusiastic young scholar-practitioner.
Contact info
Email: chelsea.shore06@gmail.com
Phone: 909-238-1190