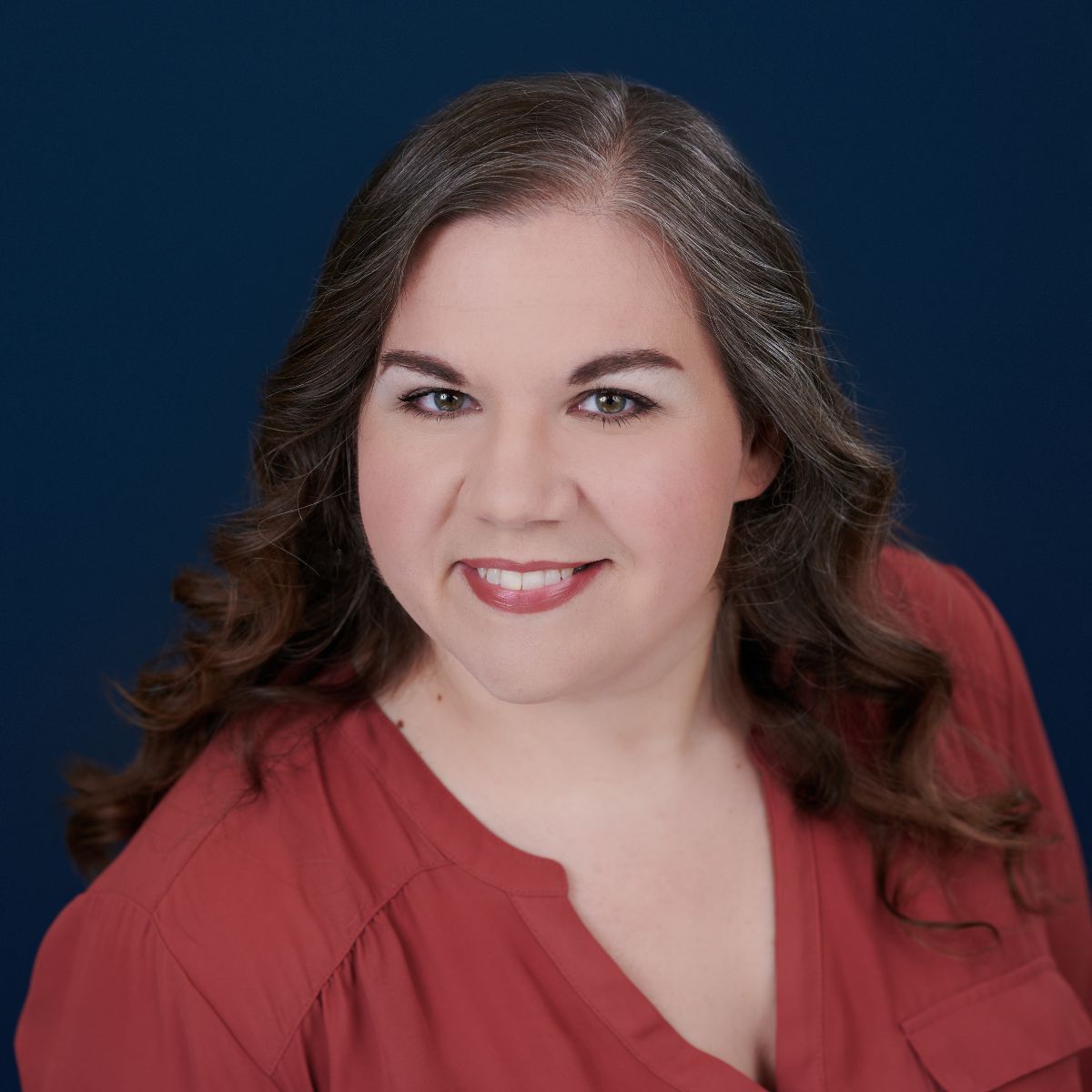 Kristina M. Canfield, M.ED. (She/Her)
Kristina Canfield is the Executive Director for the Association of Recovery in Higher Education (ARHE). Kristina attended Ohio University in Athens, Ohio where she earned both her bachelor's degree in History and a master's degree in College Student Personnel. During her time at Ohio University, Kristina helped to establish the Collegiate Recovery Community in order to assist students in or seeking recovery from substance use disorders on that campus.  After graduation, she worked in an inpatient treatment facility where she continued to gain valuable experience in the continuum of care for substance use disorders. Previously, she was employed as the program coordinator for the Collegiate Recovery Program (CRP) at The University of Texas Rio Grande Valley and as the Substance Abuse Prevention & Recovery Coordinator for The University of Alabama at Birmingham. Kristina is very passionate about the field of collegiate recovery and prior to her current role, she worked closely with ARHE as Conference Manager for the ARHE/ARS/AAPG National Conference, Secretary of the Advisory Council, and Project Lead for two grant projects focused on advancing the field of collegiate recovery. Her vision is that one day, every institution of higher education offers support for students in or seeking recovery so that they feel supported no matter their chosen path of recovery.
EMAIL: kristina.canfield@collegiaterecovery.org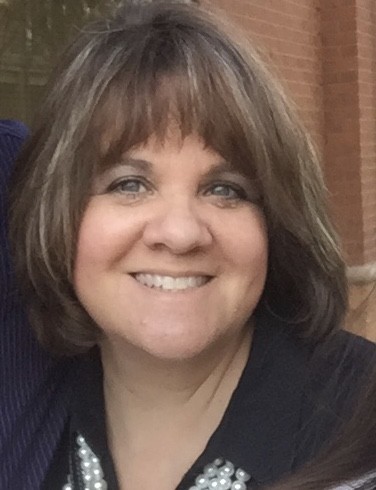 Louise Irizarry (She/Her)
Louise Irizarry serves as Business Manager and Membership Administrator for the Association of Recovery in Higher Education.  She joined the association in 2012 and has worked with various aspects of the organization including website development, database management, fiscal management, and administration.  Louise's background includes working in the corporate world in roles supporting executive leaders with companies such as Amazon.com and Yamaha Motor Corporation, as well as serving as Assistant Controller in the service industry.  In addition to working part-time with ARHE, she also has worked in Academia supporting divisional Directors and Associate Vice-Presidents.  Louise has served in volunteer capacities in leadership roles with Habitat for Humanity fund raising and coordinating the building of seven habitat homes and has served on the board of her HOA in various positions, most recently as President.  She served as Troop Leader for 10+ years for Girl Scouts of Greater Atlanta and has taught religious instructions at St. Catherine of Siena in Kennesaw, GA where she lives with her husband and daughter.
EMAIL: recovery@collegiaterecovery.org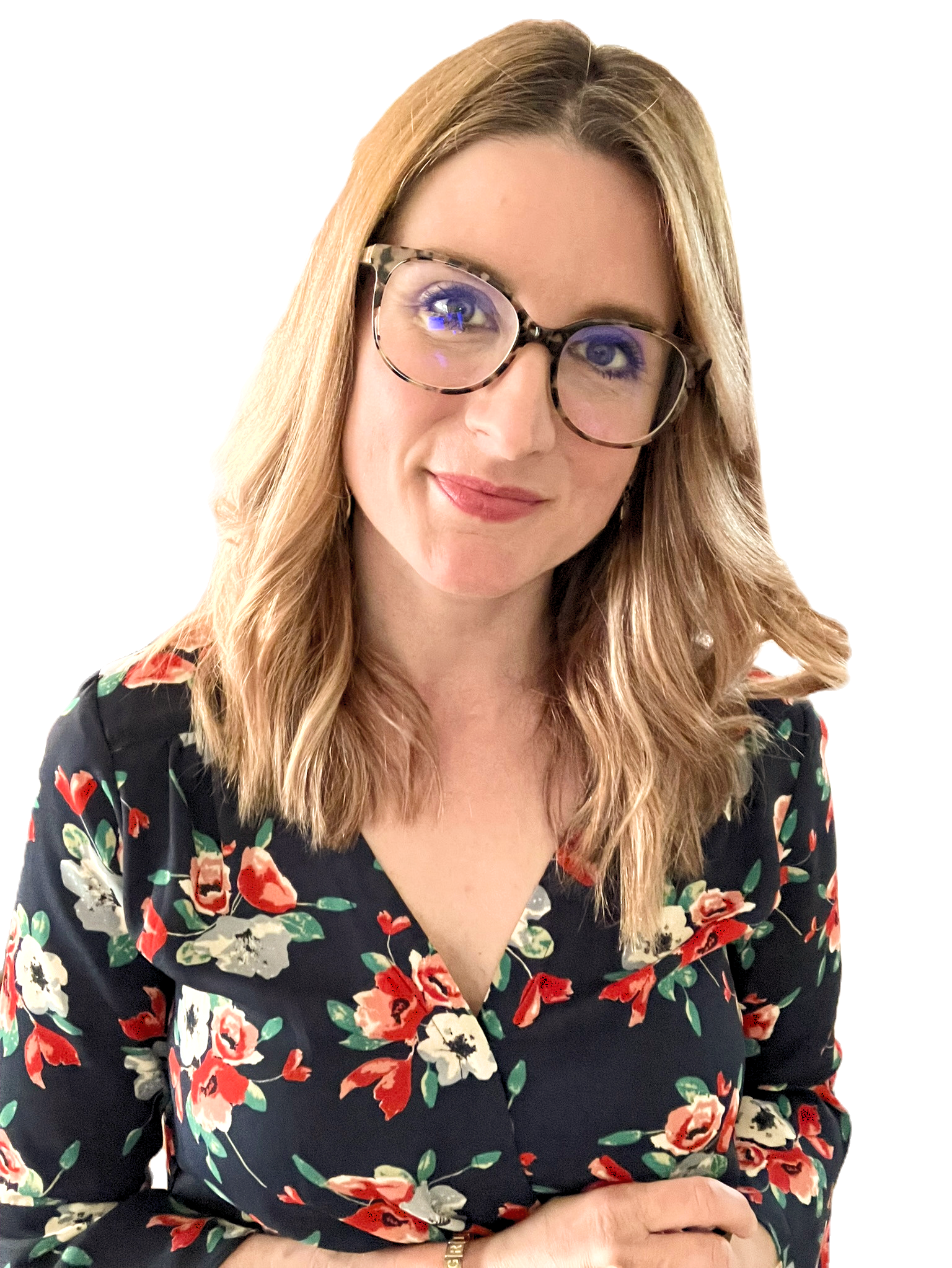 Caroline Beidler MSW (She/Her)
Caroline Beidler is the Membership and Outreach Manager for the Association of Recovery in Higher Education (ARHE). Caroline attended the University of Wisconsin-Madison where she earned both her bachelor's degree in English and her Master's degree in Social Work. While studying for her MSW, Caroline helped found the Collegiate Recovery Community on campus at UW-Madison, now Badger Recovery. She also founded a collegiate recovery residence for women, along with volunteered as a youth mentor at Connections Counseling working with students at a local recovery high school and in a college group. Along with her work with emerging adults in recovery, Caroline has also worked as the past Director of Wisconsin Voices for Recovery, a statewide Recovery Community Organization, along with was a past founder and Director of ED2Recovery, a nationally recognized program that brings Recovery Coaching into community-based settings. Through her management and administration, training, and capacity-building efforts, Caroline aims to create innovative models that empower communities and people in or seeking recovery. She lives in Tennessee with her family and in her free time loves to write books and support local recovery efforts.
EMAIL: Caroline.Beidler@collegiaterecovery.org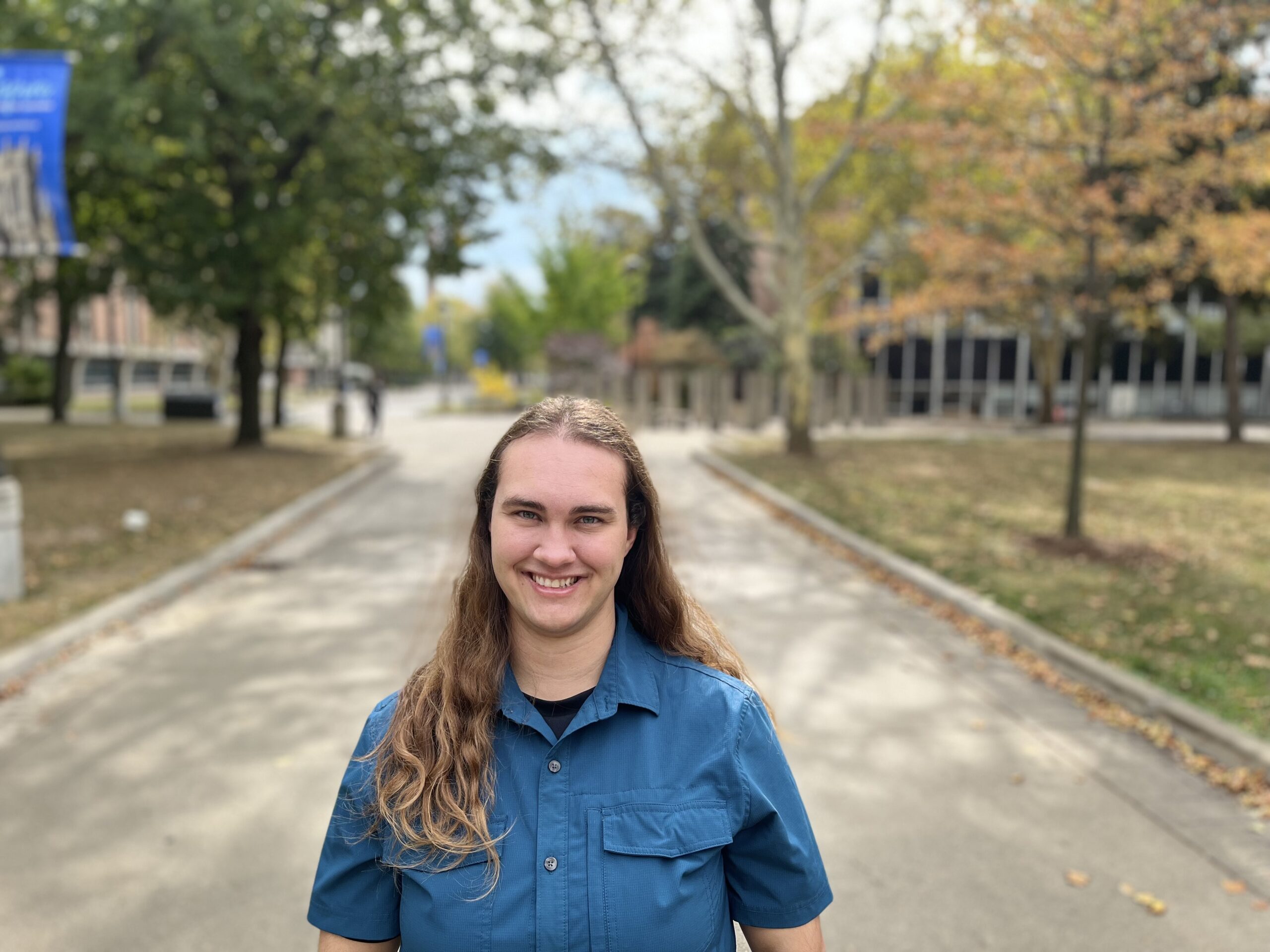 Mack Park (They/Them)
ARHE Fellow
Mack Park, is an MSW student at the University of Windsor, Ontario. They completed a B.A.[H] in Psychology with Thesis, with minors in Sociology and Applied Information Technology. They also hold a certificate in Business Administration and an Advanced diploma in Web Development. Mack is the Program Coordinator for the student recovery program at the University of Windsor and has been a fellow with ARHE since 2020. As a person in long-term recovery from substance use, mental health, addictive behaviours, and a traumatic brain injury, Mack is extremely grateful to the recovery supports that have been made available to them and are passionate about giving back to the community, being of service, and supporting others in their recovery journeys. In their spare time, Mack enjoys hiking, board games, drawing, and learning new things.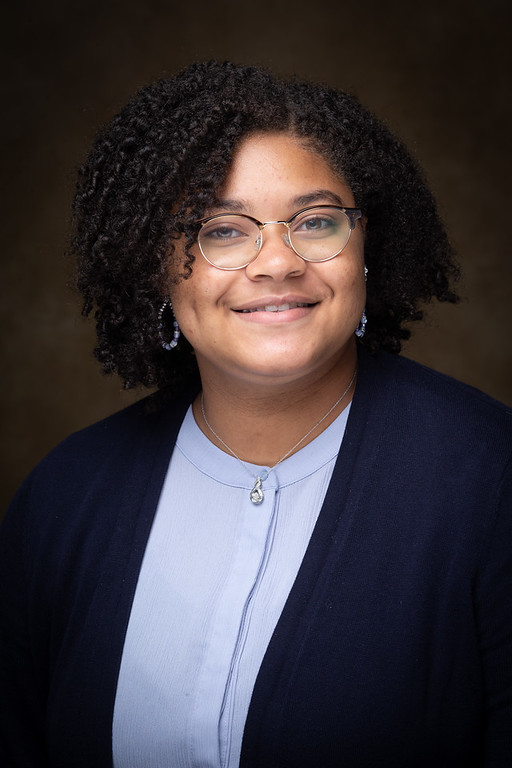 Rachel Ruff (She/Her)
ARHE Equity & Justice Fellow
Rachel Ruff is currently a senior studying Political Science (BA) and Professional Writing at Fayetteville State University (FSU). She graduated from Durham Technical Community College with her Associate in Arts (AA) in 2020. She is a McNair Scholar and has conducted research on education policy, higher education, and student leadership at HBCUs.
Rachel participates in Diversity & Equity conversations at FSU and assists in the implementation of Wellness initiatives for students. At the Cook Center, Rachel assists Cook Center researchers on their current projects and the Voices in Equity podcast. She assists with the Hank & Billy Suber Aaron Young Scholars Research Program and Global Inequality Research Initiative Course taught by Dr. Adam Hollowell.
As a student in an undergraduate setting, Rachel wants to learn more about substance use, mental health, and addictive behaviors in relation to Equity. In her spare time, she loves listening to music, being a film enthusiast, and building Lego sets.
Mandi Vanhoy (She/Her)
ARHE Social Media Fellow
 Mandi Vanhoy (she/her) is a graduate instructor currently attending Texas Tech University to earn her MA in Technical Communications and Rhetoric. Her passion for stories brought her first to Chicago, where she attended Columbia College Chicago where she earned her BA in Creative Writing in English.  Throughout her studies and travels, Vanhoy found that she wanted to bring her storytelling, communications, rhetorical knowledge, and creativity together and pour it into something meaningful for not only herself but others as well. This is where she found her current internship at ARHE (Association of Recovery in Higher Education).  As a person who has received support and kindness from so many, as well as having family members who are in long-term recovery, Vanhoy felt that this was a great opportunity to use her skillsets to highlight all the voices within recovery and help bring awareness to addiction within higher education.
© 2023 Association of Recovery in Higher Education, All Rights Reserved.
info@collegiaterecovery.org
Mailing Address:
P.O. Box 1541
Kennesaw, GA 30156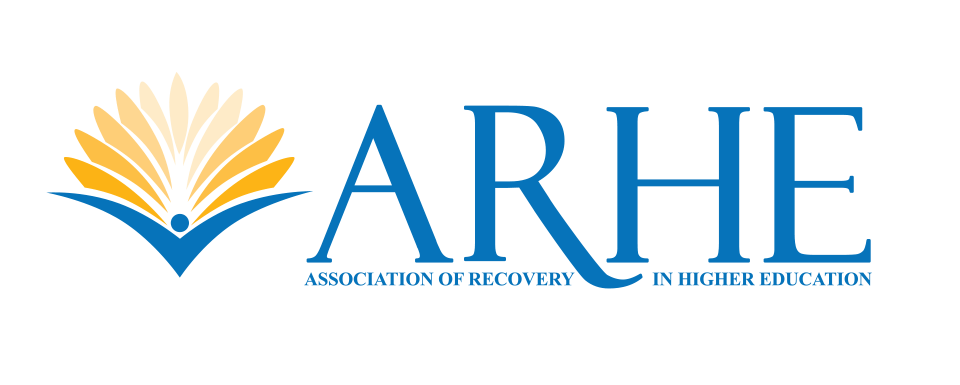 COLLEGIATE RECOVERY PROGRAM
A Collegiate Recovery Program (CRP) is a college or university-provided program that includes a supportive environment within the campus culture. CRPs reinforce the decision to engage in a lifestyle of recovery from addiction/substance use disorder. It is designed to provide an educational opportunity alongside recovery supports to ensure that students do not have to sacrifice one for the other.