In 2020, the Independence Blue Cross Foundation and the Association of Recovery in Higher Education partnered to expand CRPs in Southeast Pennsylvania. Through 2022, the Foundation has committed $1 million in supporting the establishment and expansion of collegiate recovery programs in the Southeast Pennsylvania region. Over half of that funding has gone directly to schools in the region, resulting in the establishment or expansion of recovery support services at 14 institutions of higher education (as of December 2022). As a result of this investment in their community, Pennsylvania is now the fastest growing state for collegiate recovery programs in the US.
Eligible schools may apply for up to $50,000 for the first year of the grant with the opportunity to apply for a second year at up to $25,000 with matching funds from the institution.
ARHE provides direct technical assistance (TA) to each of the institutions from start to finish, including assistance with the grant application. Each school is assigned a team of knowledgeable and seasoned CRP Staff who have experience with building a CRP. That team works directly with the staff and students at the grantee institutions to both assist with the grant application process and to assist with implementation of the grant objectives. This direct technical assistance aims to help these programs create sustainable communities on their campuses.
Grantee Schools
Joseph's University – Hawk Hill Campus

Temple University

Thomas Jefferson University

Joseph's University – University Campus

Cabrini University

Montgomery County Community College

Villanova University

Holy Family University

Eastern University

Bryn Mawr College

Drexel University

Neumann University

Ursinus College

Bucks County Community College
About The Independence Blue Cross Foundation
https://www.ibxfoundation.org/
The Independence Blue Cross Foundation is focused on improving access to primary care and behavioral health in underserved areas and populations, increasing educational opportunities for health professions, addressing the stigma of addiction, creating more inclusive treatment and recovery environments for individuals with substance use disorder, and advancing health equity. By the end of 2022, the Foundation will have awarded nearly $70 million in funding to impact the health of communities in southeastern PA.
Getting Started Guide
Part of this partnership led to a new best practices guide, Getting Started: What You Need to Know About Building a Collegiate Recovery Program. The guide is intended to help higher education professionals to get started on the planning process for building a CRP. Since every campus has its own unique culture, this document is not intended to be a step-by-step how-to guide, but rather it is something every school can adapt in its own way in order to meet the needs of students in recovery on that campus.
Technical Assistance Team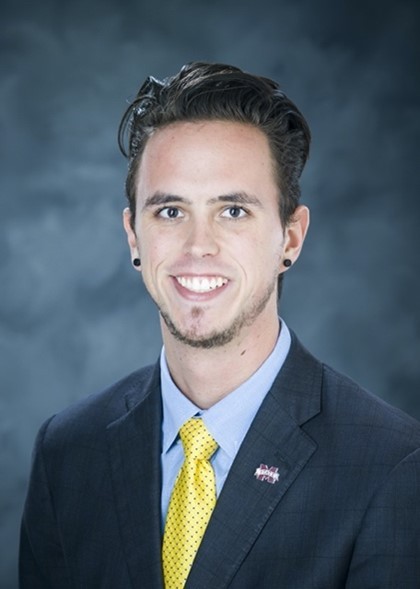 Blake Schneider, MA (he/him) - PROJECT MANAGER
Title: Director, Center for Young Adult and Addiction and Recovery
Institution: Kennesaw State University
Blake Schneider serves as the Director of the Center for Young Adult Addiction and Recovery (CYAAR) at Kennesaw State University. Mr. Schneider received his Master's in Communication Studies from the University of Alabama with an emphasis in group leadership, strategic intervention and social work. Serving in the Director position he has developed key partnerships, road mapped the immediate future of the Center and is in the process of creating a shared vision CYAAR moving forward. As a former professor of public speaking, Schneider presents at local, state and national conferences, summits and workshops. He currently assists in a consulting capacity for the Association of Recovery in Higher Education (ARHE), providing technical assistance to start up Collegiate Recovery Programs. He serves on a variety of boards and committees including the Kennesaw State University Center for Young Adult Addiction and Recovery Advisory Board, the Kennesaw State University Mental Health Initiative Committee, the Tennessee Tech Advisory Board and the Kennesaw State University Beta Theta Pi Advisory Board. From the Summer of 2017 to the Summer of 2020 Schneider served as the Southeastern Representative for the ARHE. In this position, he took measures to help with the startup of collegiate recovery efforts in the Southeastern region while working to enhance collaboration and cohesion among Universities in the Southeast. His goals include advancing the Center's impact on addiction and recovery locally and amongst the field, making Collegiate Recovery accessible and open to all students that seek support, minimizing risk for students through innovative alcohol and other drug education prevention measures and ensuring the Center's continued contributions to the field of recovery science research. In his free time, Schneider likes to spend time with his dogs, discovering new music, traveling, exercising, meditating, and working with mentees from a 12-step fellowship.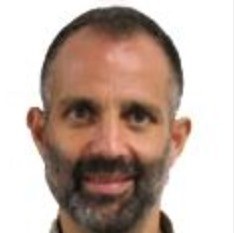 Matt Statman
Title:  Program Manager
Institution:  University of Michigan
Matt has been Program Manager of the CRP at U-M since November 2012. Prior to coming to the University of Michigan, Matt worked as a Primary Therapist at a long term residential treatment center and did group work in the county jail, as well as with individuals on probation and parole. Matt has also worked in sub-acute detox and outpatient settings. Matt earned a BSW degree from Eastern Michigan University and an MSW from the University of Michigan. Matt also has served as Midwest Regional for Association of Recovery in Higher Education.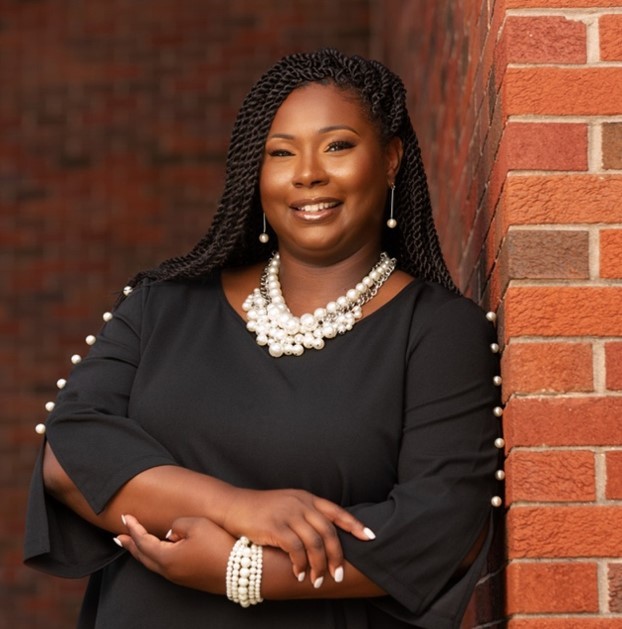 Allison Smith
Title: Senior Program Administrator Institution: Louisiana Board of Regents
Bio: After spending eight years with the Louisiana Center Addressing Substance Use in Collegiate Communities (LaCASU) as the Associate Director on the campus of Louisiana State University, Dr. Allison M. Smith is currently the Senior Program Administrator for LaCASU at the Louisiana Board of Regents as of July 2018, where she facilitates the Louisiana Higher Education Coalition (LaHEC).
Allison's internship experience with the Substance Abuse and Mental Health Services Administration (SAMHSA) in the Center for Substance Abuse Prevention (CSAP) sparked her interest in the world of prevention and recovery. Allison is committed to expanding access to collegiate recovery in Louisiana.
Dr. Smith, a native of Baton Rouge, Louisiana, received a Bachelor of Science degree in Psychology from Southern University in 2009, a Masters of Public Administration from Louisiana State University in May 2011 followed by a doctoral degree in Educational Leadership, Research and Counseling with a specialization in Higher Education Administration in 2016 also from Louisiana State University.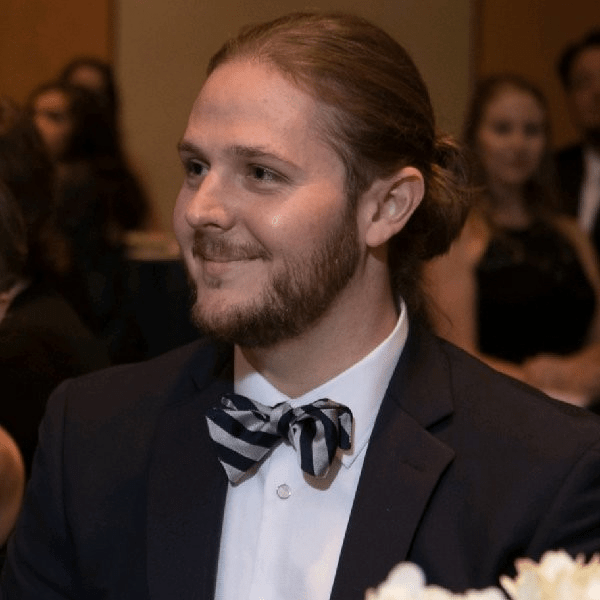 BRET FRAZIER
Title: CAR Program Coordinator
Institution: Georgia Southern University, Jiann-Ping Hsu College of Public Health, Center for Addiction Recovery
Bio: Bret is currently the Program Coordinator for the Center for Addiction Recovery (CAR) at Georgia Southern University. He received his Bachelor of Business Administration in Management from Georgia Southern (2016) and Master of Business Administration (2021). During his time as an undergraduate in the CAR, he served as President of Students About Service and was one of the founding members of that organization. Bret is a strong advocate for students, has demonstrated dedication to the growth of collegiate recovery in the Southeast Region, and has solid project management skills.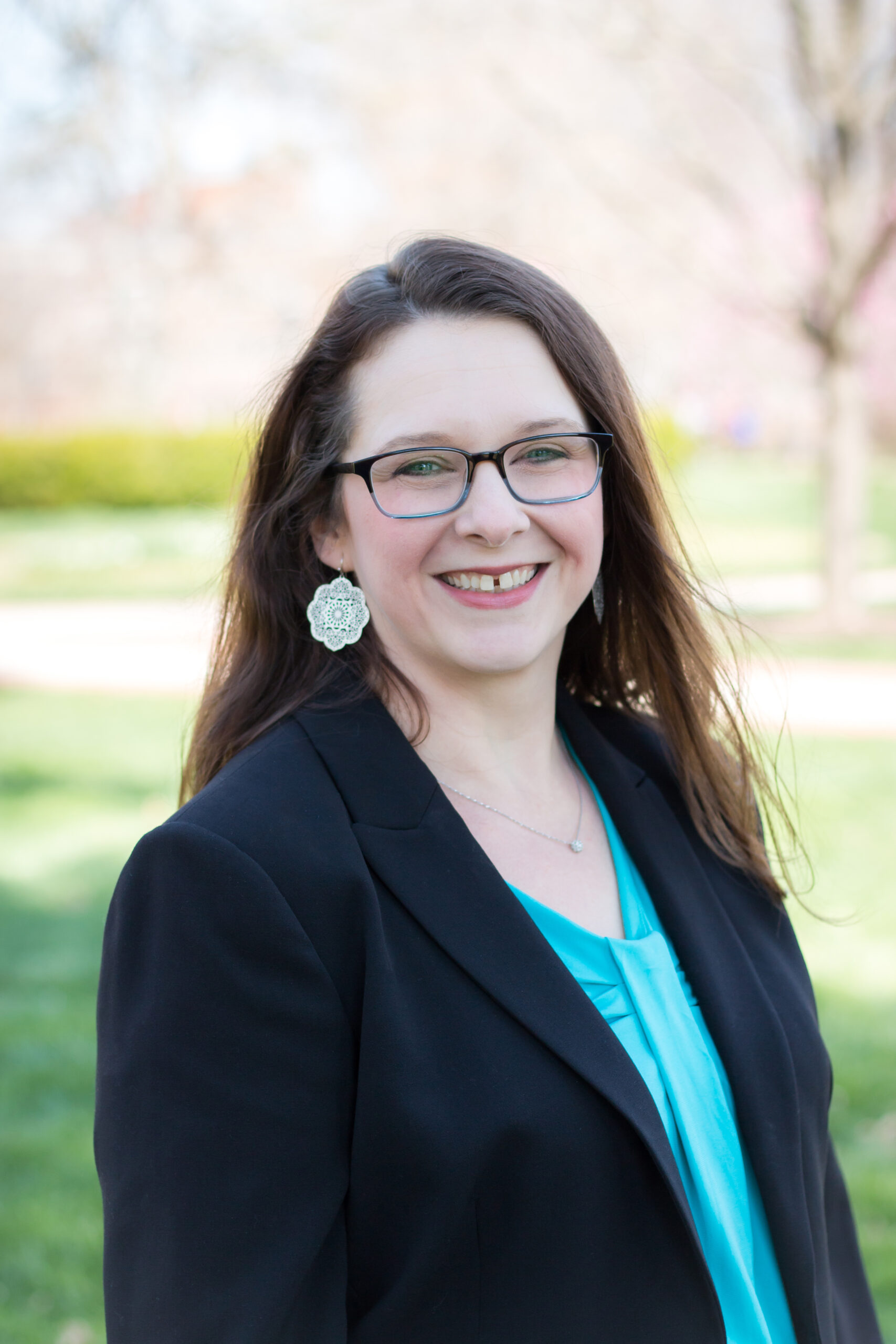 JESSICA ESTOK
Title: Assistant Director of Substance Related Recovery Services
Institution: Georgia Southern University, Jiann-Ping Hsu College of Public Health, Center for Addiction Recovery
Bio: Jessica is the Assistant Director of Substance Related Recovery Services at the University of Delaware. She has been working in the field of recovery since 2001. Jess went to Ramapo College of NJ for her undergraduate studies receiving a degree in Psychology with a minor in substance abuse. She then went to Monmouth University for a Masters Degree in Counseling. Jess is a Licensed Chemical Dependency Professional and a Certified Alcohol and Drug Counselor. She is also a Certified Clinical Trauma Professional. Originally from New Jersey, she has worked in a variety of treatment settings in New Jersey prior to entering Higher Ed. Moving to Delaware in 2011, she took a position as a drug and alcohol counselor at the University of Delaware and was promoted to Assistant Director of Substance Use Recovery Services in 2018. She founded the Collegiate Recovery Community at UD in 2014 with the help of a few dedicated students and the CRC at UD now provides a community of support for students in recovery on UD's campus.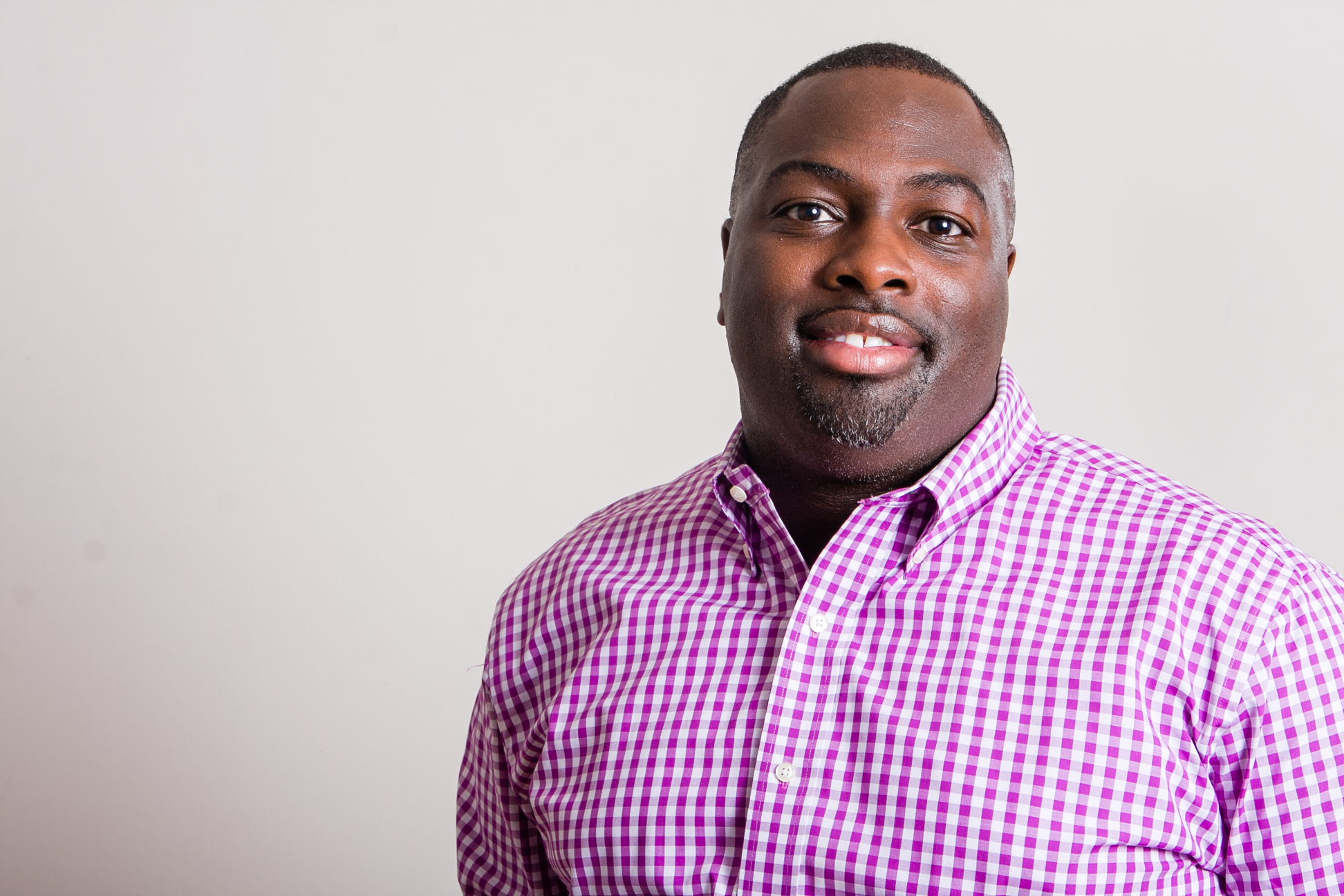 WILLIE J. THOMPSON, JR., PH.D., COUNCIL MEMBER, ARHE ADVISORY COUNCIL
Title: Assistant Professor
Institution: Sociology & Human Services, Allen University
Bio: Dr. Thompson holds a Ph.D. and M.Div. from Howard University. He is currently an Assistant Professor of Sociology, Psychology, Religion & Human Services at Allen University in Columbia, SC. He is a local faith leader providing extensive pastoral care, coordinator of recovery groups, a liberation theologian and leading multicultural sociologist. His work experiences have included diversity student recruitment, retention, mentoring and support at UC San Diego, Howard University & Benedict College. He supports special programs and initiatives for the Office of Academic Affairs and instructs courses for Drug and Substance Abuse. Dr. Thompson is the Principal Investigator for the Allen University Restore and Inspire Student Excellence Collegiate Recovery Initiative, co-principal and program coordinator of initiatives funded by the Lilly Fund, the Council of Graduate Schools (CGS), and National Association for the Advancement of Colored People (NAACP), and the Climate Action Campaign (CAC).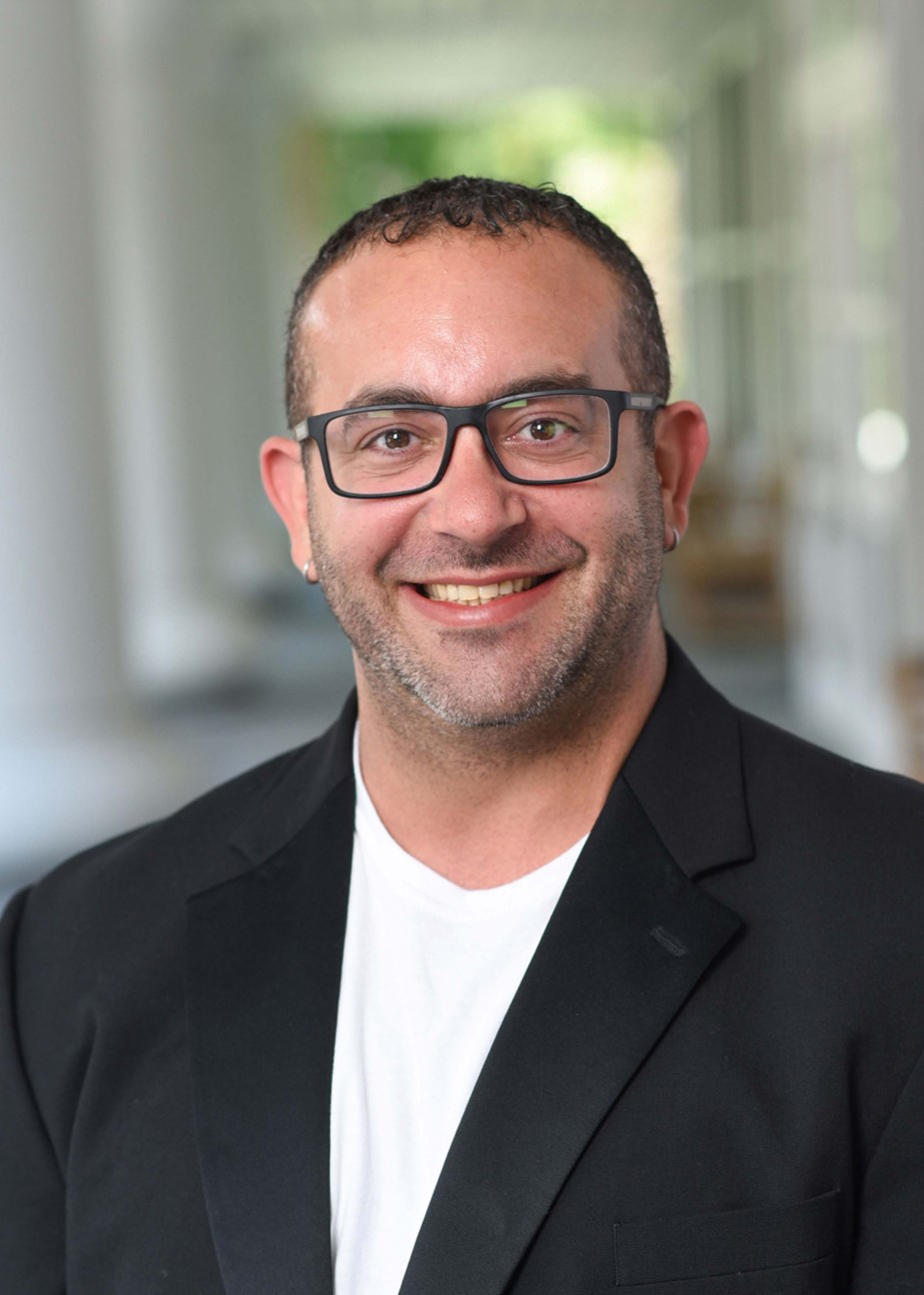 ERIK DOLGOFF
Title: Dual-doctorate Student in Human Development and Family Studies/Demography
Institution: Penn State University
Bio: Erik is currently completing a dual-doctorate degree in Human Development and Family Studies/Demography at Penn State University. While in the Recover Lab, he is currently analyzing the data from Faces and Voices of Recovery. Prior to his current appointment, he received his Bachelor of Psychology (2012) from the University of Tampa where he initiated their collegiate recovery program; later he received his Master's degree in Human Developmental Studies (2018) from Vanderbilt University where he was an active member of their collegiate recovery program. During his academic and professional career, he has worked at the Substance Abuse and Mental Health Services Administration, served as a Student Board Ambassador at the Association of Recovery in Higher Education, acted as the Program Coordinator for the collegiate recovery program at Purchase College, and worked as a Community Specialist for the New York Department of Health during the COVID pandemic. Erik is also a Master Certified Addiction Professional, Recovery Coach Professional, and S.M.A.R.T. Recovery facilitator. He has helped build and establish collegiate recovery programs nationwide.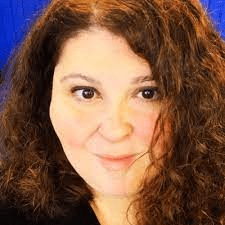 KRISTINE DE JESUS, PSY.D.
Title: Coordinator of Alcohol & Other Drugs Program
Institution: Montclair State University
Bio: Dr. De Jesus is an author, entrepreneur, recovery and social justice advocate.  She is the Founder of The Wellness Cooperative, a wellness center dedicated to serving people from marginalized populations.  Dr. De Jesus serves as the Coordinator of the Alcohol and Other Drugs program at Montclair State University, where she serves as an advisor to the Red Hawk Recovery Program.  She is currently the Community and Government Liaison for the New Jersey Higher Education Consortium on Alcohol and Drugs. Dr. De Jesus holds a Bachelors of Arts degree from Rutgers University, completed a Masters of Arts degree in Organizational Behavior at Alliant International University and received a Doctorate of Psychology degree from the California School of Professional Psychology, where she specialized in Health & Cross Cultural Psychology.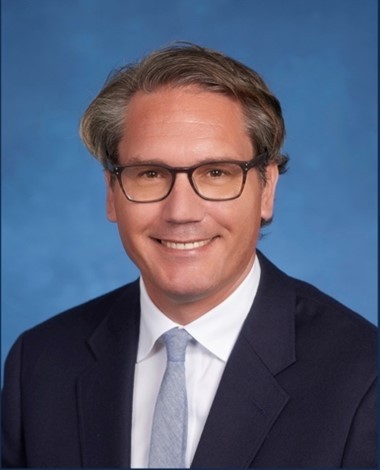 Jason Whitney, PhD (he/him)
Title: Program Coordinator for Collegiate Recovery Community & Assistant Teaching Professor
Institution: Penn State
Bio: Dr. Whitney is Program Coordinator and co-founder of the Penn State Collegiate Recovery Community and an Assistant Teaching Professor in the College of Education.  He serves as faculty advisor of the Penn State CRC's affiliated student organization, Lions for Recovery, and serves on the Board of Directors for the Penn State CRC's alumni interest group, Lions in Recovery.  Dr. Whitney is a Core Collaborator on the Cohort Study at PSU and is involved in the Penn State Consortium to Combat Substance Abuse (CCSA). He is a member of the Recovery Science Research Collaborative. He served on the board of ARHE as Northeast regional representative from 2014-2017 and co-founded the National Student Collegiate Recovery Leadership Summit and Recovery Skiathon in Keystone, Colorado. Dr. Whitney was awarded the ARHE Cornerstone Award for Student Support in 2019. His research focuses on the lived experience of students in recovery. His own recovery began while he was a student at the University of Colorado at Boulder in 1991.
The grant is limited to Institutions of Higher Education in the following Pennsylvania Counties:
Bucks County

Chester County

Delaware County

Montgomery County

Philadelphia County
Specific eligibility requirements may be found here.
If your institution meets the eligibility requirements and you are interested in being part of this grant, please reach out to Kristina Canfield at kristina.canfield@collegiaterecovery.org.
Once you express interest in the grant, you will meet with the ARHE Team in order to discuss the grant and to answer any questions you may have.
Once you are ready to move forward, ARHE will work with you to complete the Collegiate Recovery Readiness Assessment, a tool developed specifically for this grant that will help you understand potential next steps to starting a CRP on your campus. The personalized analysis developed from your responses will also help guide your application process.
You will be assigned a TA Team that will work directly with you throughout the process. They will review the results from the Readiness Assessment and then assist you with completing the grant application.
Once the funds are dispersed, your TA Team will be with you every step of the way!
Currently, grant applications are accepted twice per year (Spring and Fall)
The next cycle is accepting interested institutions that meet the eligibility guidelines now! There are two informational sessions scheduled for January 9th and 30th, 2023. The application will open sometime in March or April (exact date TBA). If interested, please reach out to Kristina Canfield at kristina.canfield@collegiaterecovery.org
© 2023 Association of Recovery in Higher Education, All Rights Reserved.
info@collegiaterecovery.org
Mailing Address:
P.O. Box 1541
Kennesaw, GA 30156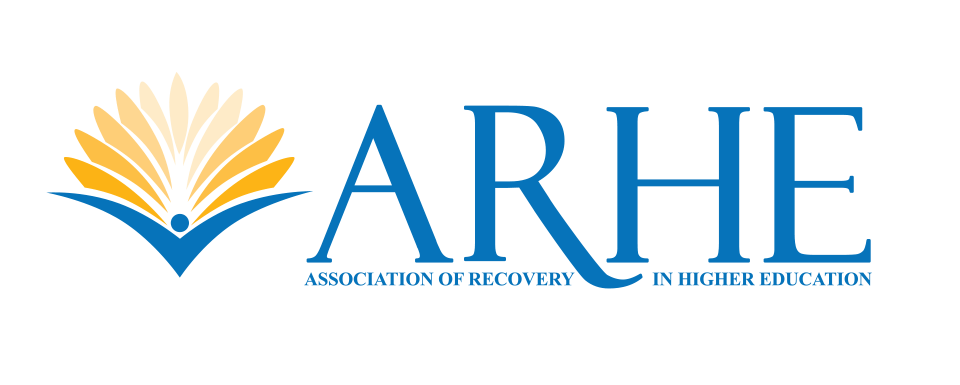 COLLEGIATE RECOVERY PROGRAM
A Collegiate Recovery Program (CRP) is a college or university-provided program that includes a supportive environment within the campus culture. CRPs reinforce the decision to engage in a lifestyle of recovery from addiction/substance use disorder. It is designed to provide an educational opportunity alongside recovery supports to ensure that students do not have to sacrifice one for the other.