It's Collegiate Recovery Day and with that comes the announcement of our 2021 Award Winners! This year's Collegiate Recovery Awards are Sponsored by
All Sober:
a new platform launching later this year with a mission to improve the lives of all those affected by addiction.  All Sober will have a variety of features specific to collegiate recovery and that benefits the movement as a whole. Thank you for your support of this year's Collegiate Recovery Conference and Awards! You can find All Sober on
Twitter
,
Facebook
,
LinkedIn
, and
Instagram
.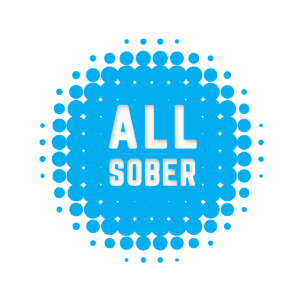 Let's meet your 2021 Collegiate Recovery Award Winners! Full information about the award details, past winners, and other information can be found on our new
Awards Page
on the ARHE website.
Here's the list of award winners: 
Collegiate Recovery Equity, Diversity, & Inclusion Award
Kristine De Jesus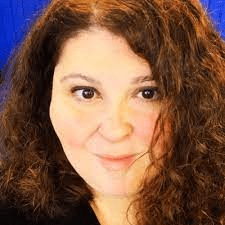 Dr Kristine De Jesus is Coordinator of Alcohol and Other Drug Program, and Advisor to the Red Hawk Recovery program at Montclair State University.  Dr. De Jesus is an author, entrepreneur, and activist. She is co-host of the Engage Recovery: Meeting at the Intersection Podcast and founder of The Wellness Cooperative, a wellness center dedicated to supporting BIPOC folx in recovery from Substance Use Disorder.  Dr De Jesus attended Rutgers University where she earned a BA in Psychology and Puerto Rican Studies. She holds a Masters in Organizational Behavior from Alliant International University, and a doctorate in Clinical Psychology from the California School of Professional Psychology where she specialized in Cross Cultural and Health Psychology. Dr De Jesus's area of expertise is recovery, equity, intersectionality and strategies for reducing health disparities.
ARHE Lifetime Achievement Award
M. Dolores Cimini, Ph.D.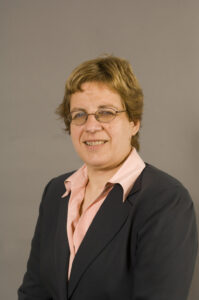 Dr. M. Dolores Cimini is a New York State licensed psychologist and Director of the Center for Behavioral Health Promotion and Applied Research at the University at Albany, SUNY. She is also the Director of the nationally recognized Middle Earth Peer Assistance Program, one of the first campus-based hotline services established to address the needs of students in recovery in the United States. Dr. Cimini has led comprehensive efforts in research-to-practice translation at the University at Albany for the past 28 years with over $9 million in support from the National Institute on Alcohol Abuse and Alcoholism (NIAAA), National Institute on Drug Abuse (NIDA), Substance Abuse and Mental Health Services Administration (SAMHSA), U.S. Department of Education, U.S. Department of Justice, and New York State Office of Addiction Services and Supports. Dr. Cimini has demonstrated a career-long commitment to collegiate recovery through the development and enhancement of comprehensive support services for students that promote access to opportunities and success in college and career.
Collegiate Recovery Student of the Year Award
Maysa Mohmoud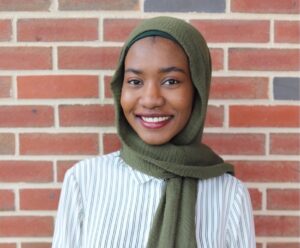 Maysa Mohmoud is a student in long term recovery at the University of Alabama at Birmingham. After graduating with a bachelor's in Psychology, Maysa has continued her education in a Masters of Clinical/Medical Social Work program. She works as a graduate associate in UAB's Wellness Promotion department and advocates for mental health access and recovery services!
Collegiate Recovery Staff Member of the Year Award
Jennifer Cervi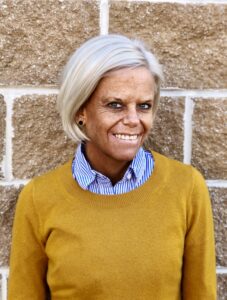 Jennifer hails from the University of Michigan where she launched a Collegiate Recovery Program while obtaining a Masters in Social Work degree. She has also launched programs at the University of Texas at San Antonio and the University of North Carolina Wilmington. Jennifer's motivation to help others is a direct result of her personally being an individual in recovery. Her passion is to engage with students who are actively in recovery or seeking recovery while thriving academically and vigorously sustaining the authentic college experience. Jen seeks to reduce stigma around addiction and recovery on campus and heighten the awareness of the Collegiate Recovery Program, while preserving the anonymity of the students who seek it. She is also a Basic Paramedic and a Firefighter, who enjoys playing soccer in her free time.
ARHE Community Member of the Year Award
Sazha Alexandra Layugan Ramos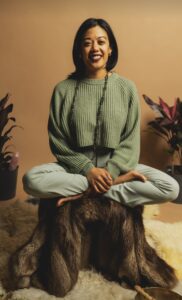 Sazha Alexandra Ramos is a Navy Veteran and product of collegiate recovery. Through Sazha Alexandra's own personal recovery journey and professional experience, she leads Recovery Organization Resources to shift the paradigm of power by providing education and information to those that are seeking resources. Her professional experience includes working at the highest levels of government, recovery organizing with expertise in recovery housing.
She is a living testimony to multiple pathways to recovery after being on Medication-Assisted Treatment (MAT) and currently utilizing the technology of Kundalini Yoga as her primary pathway to recovery. She works with women one on one to take them to the next level of their spiritual and entrepreneurial life. This May she will complete her Masters in Social Work at Rutgers University. Sazha Alexandra sits on numerous boards both locally and nationally. Recently, she partnered with a global organization to launch RA MA Recovery, an intentional wellness platform with over 5 million views to provide free yoga, meditation and community sharing for those seeking liberation.
Collegiate Recovery Advocate of the Year Award
Susie Mullens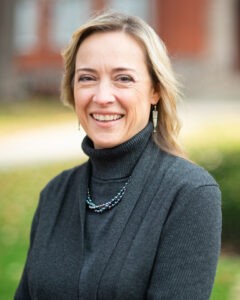 Susie Mullens is a licensed psychologist, licensed professional counselor, certified advanced alcohol & drug counselor, master addiction counselor & supervisor. She has been working in the mental health & substance use disorder field for over 29 years and has worked in all aspects of the continuum of care. She is currently the program coordinator for the WV Collegiate Recovery Network which is housed at Marshall University Research Corp. Alliance for the Economic Development of Southern WV,  to help expand collegiate recovery efforts on 7 campuses in southern WV. She was formerly the Interim Director of the West Virginia Office of Drug Control Policy (ODCP). While at ODCP she was responsible for securing the seed money (100K) for 5 collegiate recovery programs in WV.
Prior to ODCP she was the Director of Operations for the Association of Recovery in Higher Education, served as a Recovery Specialist helping establish the WVU Collegiate Recovery Program & Therapist at West Virginia University and was the Mid-Altantic Regional Representative on the ARHE Board of Directors. She is also a past president of WVAADC, the state alcohol and drug counseling association.
She hosts a show on the WV Library Commission Network called Solutions, Service & Serenity which helps raise awareness about programs around West Virginia who are working across the continuum of care (prevention, early intervention, treatment & recovery).
ARHE Cornerstone Award for Student Support
Anna Lee Trevino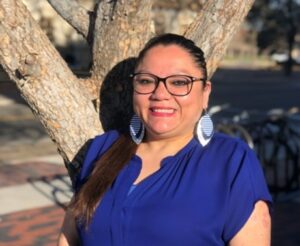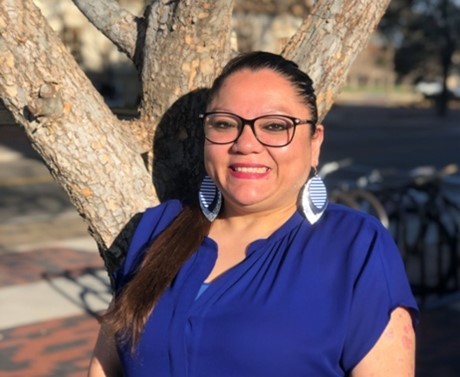 Anna L. Treviño is the Assistant Director of Texas Tech's Center for Collegiate Recovery Communities (CCRC) since April 2015. She is also an alumni of the program. She received her Master's degree in Clinical Mental Health Counseling from Texas Tech University in Dec. 2014. She is a woman in long-term recovery and has been a strong pillar in the Lubbock recovery community for over sixteen years. Anna also has a private practice as a Licensed Professional Counselor Licensed Chemical Dependency Counselor specializing in addiction/recovery, Cognitive Behavioral Therapy and Solution Focused Therapy. Anna also has a child named, Zachary who is the love of her life.
Collegiate Recovery Philanthropist of the Year Award
Kathy and Ray Hayes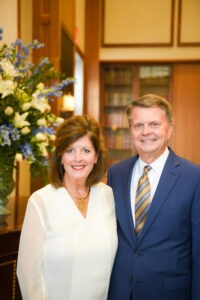 Ray and Kathy are Mississippi natives, receiving college degrees from Mississippi State University. The Hayes' professional lives have included opportunities in Mississippi, Texas and Alabama.
Ray, Chancellor Emeritus of The University of Alabama System, actively worked to assist all UA campuses and communities to advance Behavioral Health services. His focus was on the collaborative efforts of academia, research and service. Currently, all three campuses of the University of Alabama System have active and ongoing Collegiate Recovery programs. Additionally, specialized Research and Intervention Services are of major focus at UAB and UA. The UA system represents and serves over 70,000 undergraduate and graduate students.
As a passionate advocate for Collegiate Recovery, Kathy is active as a writer and speaker. She frequently speaks on the topic of The Family Dynamics of Addiction and Recovery. Her vulnerable and honest insights give a fresh look into the world parents face as they walk through the issues of behavioral health. She also currently serves as the Chairperson of the Advisory Council for Collegiate Recovery and Intervention Services at the University of Alabama.
The Hayes' have two children, Nick and Sarah (Abe Yellen) and are the proud grandparents of Jackson Owen Hayes.
Collegiate Recovery Champion Award
Independence Blue Cross Foundation

Celebrating its 10th anniversary, the Independence Blue Cross Foundation (Foundation) is a private, corporate charitable foundation that was established in 2011 with a mission to lead sustainable solutions that improve the health and well-being of the community. The Foundation has awarded nearly $48M in grants to nonprofits and academic institutions in the southeastern Pennsylvania region whose programs and services address access to care, the health care workforce, and nonprofit sustainability.
Learn more by visiting our website: www.ibxfoundation.org
Connect with the Independence Blue Cross Foundation on Twitter at @ibxfdn