Each year hundreds of people gather from across the nation for our renowned Association of Recovery in Higher Education conference, bringing together Collegiate Recovery Programs, Recovery Schools, and Alternative Peer Groups. We see attendees — students, families, faculty, alumni, community members, nonprofits, and clinicians — come together to learn, network, share knowledge, innovations, and resources, and spend time with their community. When attendees leave, it is with a renewed sense of purpose and the energy and inspiration to continue to drive the recovery movement forward. 
Planning for 2020's conference (June 23 to 27) in San Diego is already well underway. Next year will be the 11th National Collegiate Recovery Conference, the 19th National Recovery Schools Conference, and the 4th Alternative Peer Groups Conference. It will be our first conference on the west coast and we're expecting record numbers of attendees. 
Events on this scale take a lot of planning and strategic thinking — that's a testament to the passion and dedication of our conference organizers. To show our appreciation and to give you a behind-the-scenes glimpse of what makes our conference so successful and memorable, we interviewed Kristina Canfield, our 2020 conference manager, and Sierra Castedo, ARHE's president elect. 
What is your vision for the conference each year?
Kristina: To bring everyone in the field together to share about how we are all working to grow collegiate recovery, recovery high schools, and alternative peer groups. 
Sierra: The overall vision of the conference is to serve as the main place where people who serve the collegiate recovery movement can come together and know that they are 100% understood. So often, we're either alone on our respective campuses, or we're one of a very small team. We've got to advocate for the students we serve and fight for our space on campus. I'd say that our vision is to have at least this one big gathering every year where everyone present 100 percent gets it — where people don't have to explain why collegiate recovery matters, and we can instead dive into some of the nitty gritty that really helps to drive the field forward.
If you could choose three takeaways for each attendee, what would you hope for?
Kristina: Use this as an opportunity to connect with people. This field is so generous and everyone is willing to share resources. So network, reach out, and connect! Challenge yourself to learn something new. Get uncomfortable and lean in. And always bring the registration people coffee … we need it! Ha!
Sierra: First, I hope that each attendee leaves with a renewed sense of purpose, drive, and energy to move the collegiate recovery movement forward. Second, hope that every attendee sees just how widespread this movement already is. Yes: there's a long way to go before collegiate recovery is on every campus. But we're a substantial movement now. There's momentum! And finally, I hope that each attendee feels like they've learned something. I hope that each attendee has some kind of "aha" moment during the conference —some moment where they feel challenged to think in a new way, or where the solution to some intractable problem becomes apparent. That's the beauty of a good conference: it's the coming together of thinkers and doers sharing what's worked, what hasn't worked, and what's next.
What gives you the most satisfaction from the conference?
Kristina: It's a tie between bringing everyone together and getting to spend time with all of our amazing colleagues and watching our field grow and mature. Every year the session proposals get better and better. Every year we have more attendees than the last. There is something so exciting about meeting someone who has very recently discovered collegiate recovery, recovery high schools, or alternative peer groups and then watching them connect with others and realize that their goals are possible. Every year we branch into new topics and have tough conversations. Watching this field grow and mature brings me so much joy.
Sierra: For me, the most satisfying part of the conference is when someone who is brand new to the collegiate recovery world says "Wow, I didn't realize there was so much already happening in the field!"
There's already a lot happening in higher education, and there's a lot to keep up with in the behavioral health field. I get that it's tough for people to stay abreast of the latest development in a variety of fields. So when we get to introduce someone to the full, innovative, inspiring spectrum of approaches to collegiate recovery for the first time, and when that person becomes a "convert" — that's the most satisfying thing to me!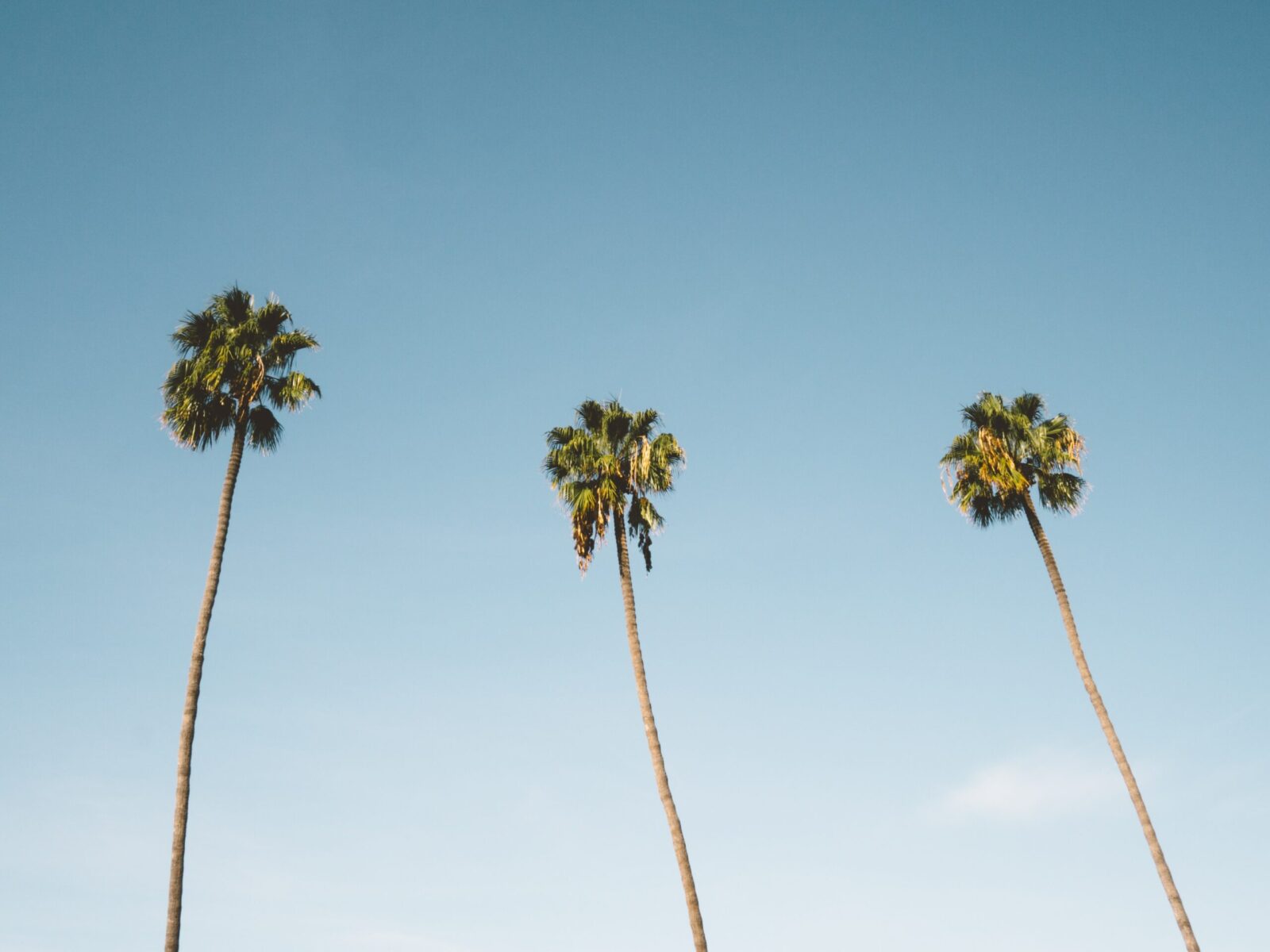 What are the greatest challenges in organizing the event?
Kristina: It's a huge undertaking that is managed mostly by people or volunteers who are also balancing their full-time jobs and lives. We are lucky to have some really dedicated individuals, and we always need volunteers on the ground at the conference as well! It takes quite a bit of person-power to ensure a smooth running conference and we hope everyone will consider volunteering onsite.
Sierra: This is still mostly a volunteer-driven movement at the national level. Collegiate recovery programs are non-profit entities, pretty much everything we do is free for students, and many programs are operating on very limited budgets. So, similarly, the association that serves these programs is not some behemoth flush with funding. There are some big, flashy conferences out there, both in higher ed and in the substance use disorder field, and we definitely can't compete with that kind of well-funded operation. I think we've demonstrated over and over, though, that the biggest asset we have is our people, and the collegial, collaborative, inviting atmosphere that our people create whenever they get together. So, if you enjoy that environment, consider volunteering for a few hours during the conference! Any little bit of additional help makes a difference!
How do you measure its success?
Kristina: There are always going to be a mixture of successes and challenges. It's easy to get focused on numbers, and it's equally important to try to understand what attendees felt was successful and what they feel we need to improve upon in order to meet their needs. 
Sierra: We love your feedback! Please be on the lookout for a conference survey going out over the ARHE listserv and to conference registrants after the conference ends. Your feedback is what allows us to continue to serve you better. For me, the most important outcomes are that people feel like they learned something, and people feel like they're making a difference in the collegiate recovery movement.
What has been fun about the conference and what is your fondest memory?
Kristina: There is so much that is fun about the conference! I love getting to connect with my colleagues and spend our free time catching up and getting some great laughs in. Make sure to make time to check out fun things around the city as well! When the conference was in DC, I lived that I got to make time to site see around the city. Goodness, I have so many fond memories. Recently it was watching the students in the SAFE Project Leadership Academy present their projects at the conference in Boston. So many of them were former students of mine, mentees, or friends and I was just blown away by their passion and growth. I sat in that auditorium with happy tears freely falling because they just inspired me and reminded me so much of why it's important to have this conference and keep forging forward. 
Sierra: One of the most fun parts of the conference is finding "your people." Many factors draw people into the field of collegiate recovery, but I bet that whatever brought you to the field is the same as or similar to something that brought someone else into the field, too. Getting to spend time with and learn from people with similar motivations, similar passions — that's the greatest part of this conference. This is such a work of passion for so many in this field, so it's just wonderful to connect with people on that level. My greatest memory is really my first conference. I was just transitioning from being a student in a CRP to working in one, and even though it was still a pretty small conference at the time, it blew my mind that so many from all over the country were here, and that they all "got it." I didn't have to explain myself. I didn't have to explain to someone what recovery was, or justify why students like myself deserved a place on college campuses. Everyone already got it. I could relax and talk with people about "advanced" collegiate recovery topics for the first time.
______________________________________________________________________
Buy your tickets now to take advantage of advanced pricing (available until December 1st), and early bird pricing (available until February 15th).