Florida Atlantic University
Program Details
Established:
2020
Region:
Southeast
State:
Florida
Program Contact:

Michelle Papania


CRCinfo@fau.edu


(561)297-1023

Website:
PROGRAM LINK
The Collegiate Recovery Community at Florida Atlantic University was founded in Boca Raton, Florida in the Summer of 2020.  Having formed during the Covid-19 pandemic, most of our meetings are held virtually via Zoom, or in a hybrid format utilizing different spaces on campus when available.  We offer weekly AA meetings and peer-recovery support.  We are a Registered Student Organization at FAU and have a dedicated faculty advisor as well as the support of many other faculty members; many of whom are in recovery themselves.  The mission of the CRC at FAU is to create a safe and supportive environment to empower students in recovery to eliminate barriers and reduce stigma, enabling them to heal and grow to reach their full potential.  We are a small, developing CRP with big plans for the future.  We partner with Owls Care, the FAU health and wellness promotion department, to provide "sober tailgating" events at university sporting events, and with Rebel Recovery to host different harm reduction awareness events and trainings, such as our annual 5k walk around campus every August in recognition of International Overdose Awareness Month.  We believe in inclusivity and diversity in the recovery movement.  We take a person-centered approach to providing services and honor each student's self-determination and the various different pathways to wellness.  Any student interested in becoming a member can do so by registering through the Owls Central webpage, but active members are defined by attendance at monthly business meetings and participation in at least two events each semester.  Newcomers have full access to all meetings, events, and elections and are encouraged to be as active as possible—connection and service are powerful recovery tools.
Check out these recently added programs!
The Association of Recovery in Higher Education (ARHE) is the only association exclusively representing collegiate recovery programs (CRPs) and collegiate recovery communities (CRCs), the faculty and staff who support them, and the students who represent them. ARHE provides the education, resources, and community connection needed to help change the trajectory of recovering student's lives. We are a network of professionals, administrators, faculty, staff, students, parents and policy makers.
© 2022 Association of Recovery in Higher Education, All Rights Reserved.
info@collegiaterecovery.org
Mailing Address:
P.O. Box 1541
Kennesaw, GA 30156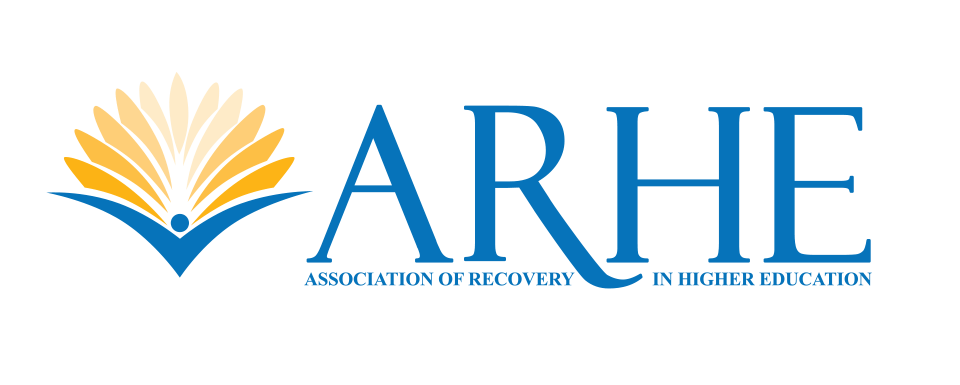 COLLEGIATE RECOVERY PROGRAM
A Collegiate Recovery Program (CRP) is a college or university-provided program that includes a supportive environment within the campus culture. CRPs reinforce the decision to engage in a lifestyle of recovery from addiction/substance use disorder. It is designed to provide an educational opportunity alongside recovery supports to ensure that students do not have to sacrifice one for the other.