Southern Oregon University
Oregon
COMMUNITY OF RECOVERY IN EDUCATION
Southern Oregon University's CORE – Community Of Recovery in Education was founded at Southern Oregon University in 2010.  CORE is housed administratively within Student Life and gets funding from the Student Incidental Fee and that student-driven funding process.  It is coordinated by the Director of Counseling and assisted by a student employee.  CORE has our own recovery space that serves as a meeting place, resource room, and hang-out space for CORE members.  CORE members have 24/7 access to the CORE room.  CORE does not have on-campus recovery housing options at this time.  We work with University Housing to insure recovery-protective arrangements within on-campus housing. We also work with current/former students, alumni, community members and others to secure off-campus sober living arrangements for CORE members.  Active CORE members currently number around 11-12, with a good number more SOU students participating in on-campus recovery meetings and CORE activities.  CORE has weekly check-in/support meetings; weekly peer-led recovery meetings; connections to recovery supports; involvement of AOD counselor in CORE; connection to Student Health and Wellness Center; facilitation and advocacy across campus with staff and faculty; frequent recreational and social activities; involvement in/travel to ARHE conference annually; opportunities to collaborate with other student groups; leadership opportunity for the CORE Program assistant; peer and staff support; and more.  CORE is affiliated with Dragonfly Transitions, an aftercare facility; Jackson County Health and Human Services; Local Alcohol and Drug Planning Commission; Transforming Youth Recovery.  In order to be a member of CORE, each student must submit an application, demonstrate stable recovery, sign a membership agreement, engage in weekly check-in meetings and participate in at least one CORE activity a term. CORE does not have a strict minimum sobriety requirement – each student's application to CORE is assessed on an individual basis.  We seek to protect the recovery of the community while also helping the newcomer.  Those struggling or dabbling in recovery are welcome to participate in the weekly open-to-all students, peer-led CORE meeting.
Check out these recently added programs!
The Association of Recovery in Higher Education (ARHE) is the only association exclusively representing collegiate recovery programs (CRPs) and collegiate recovery communities (CRCs), the faculty and staff who support them, and the students who represent them. ARHE provides the education, resources, and community connection needed to help change the trajectory of recovering student's lives. We are a network of professionals, administrators, faculty, staff, students, parents and policy makers.
© 2023 Association of Recovery in Higher Education, All Rights Reserved.
info@collegiaterecovery.org
Mailing Address:
P.O. Box 1541
Kennesaw, GA 30156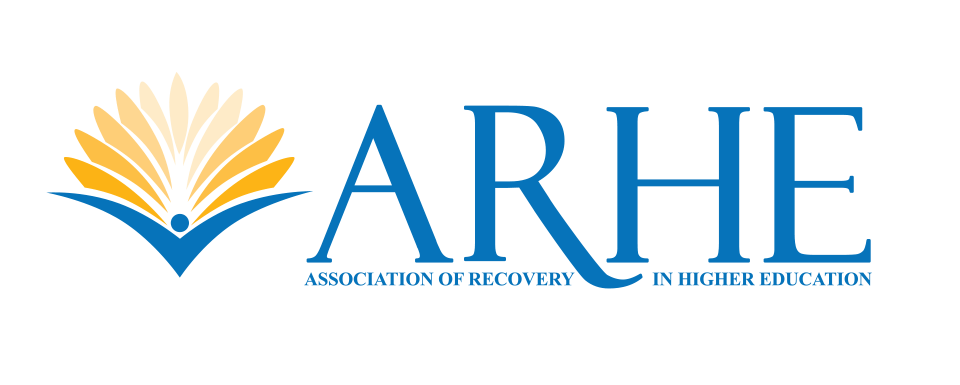 COLLEGIATE RECOVERY PROGRAM
A Collegiate Recovery Program (CRP) is a college or university-provided program that includes a supportive environment within the campus culture. CRPs reinforce the decision to engage in a lifestyle of recovery from addiction/substance use disorder. It is designed to provide an educational opportunity alongside recovery supports to ensure that students do not have to sacrifice one for the other.