University of Colorado at Boulder
COLLEGIATE RECOVERY COMMUNITY
The University of Colorado-Boulder Collegiate Recovery Center (CUCRC) was founded in 2013 and is situated within the Division of Student Affairs. The CUCRC provides support for all paths of recovery, including substance use disorders, eating disorders, process addictions and co-occurring mental health issues. The CUCRC has a student lounge/study space/meeting room and resource center located in the Student Union, with adjacent private office space for individual meetings or quiet studying. The CUCRC offers CORE campus housing, a set of recovery-focused, sobriety-friendly apartment units that are situated within a traditional residence hall for CUCRC members with stable recovery and a preferred minimum of 6-months continuous abstinence from all drugs and alcohol. The CUCRC has a full time Program Director and Assistant Director, and a Part-time Community Programs Coordinator (student position). Our program is mid-sized with 30+/- active members each semester and an additional 200+ students in the local recovery community. We provide discussion groups, weekly check-ins, Monthly celebrations, peer mentor and orientation, and individualized recovery coaching. We additionally offer 12-step meetings focused on recovery from substance addictions, and process addictions. We sponsor social events, group trips, and informal social opportunities multiple times a month. The CUCRC offers partial scholarships, academic and admissions advocacy, and referrals for additional recovery support services (drug testing, mentoring, etc.) as needed. The CUCRC staff and students participate in service and outreach on campus on a regular basis. We are affiliated with our Counseling and Psychiatric Services, the Phoenix Multisport, Young People in Recovery, and several CU student groups. Our requirements for membership include: a minimum of 3 months of continuous abstinence may apply to become a Core Member; agreement to follow community guidelines and uphold core values; attendance in at least one discussion group each week and one monthly event; active engagement in a program, plan or practices that help to maintain their sobriety or recovery; and interest in being part of a recovery-focused community, sharing support and being of service to others. The CUCRC is open to anyone on campus or in the local community who may find it of benefit – you do not need to be a CU student to use the Center or attend meetings or events. Newcomers with less than 3 months continuous abstinence and those who are not yet in stable recovery may attend discussion groups and events provided that they are sober when attending. Individualized recovery support is available to provide a clear path to more stable recovery. Students or friends and family members who are not in recovery but are supportive of the recovery community may become Ally Members with individualized benefits to be determined by the program directors.
Check out these recently added programs!
The Association of Recovery in Higher Education (ARHE) is the only association exclusively representing collegiate recovery programs (CRPs) and collegiate recovery communities (CRCs), the faculty and staff who support them, and the students who represent them. ARHE provides the education, resources, and community connection needed to help change the trajectory of recovering student's lives. We are a network of professionals, administrators, faculty, staff, students, parents and policy makers.
© 2023 Association of Recovery in Higher Education, All Rights Reserved.
info@collegiaterecovery.org
Mailing Address:
P.O. Box 1541
Kennesaw, GA 30156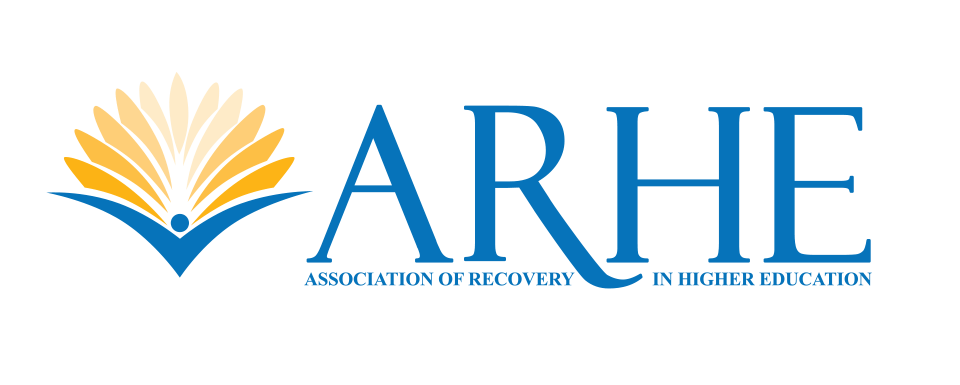 COLLEGIATE RECOVERY PROGRAM
A Collegiate Recovery Program (CRP) is a college or university-provided program that includes a supportive environment within the campus culture. CRPs reinforce the decision to engage in a lifestyle of recovery from addiction/substance use disorder. It is designed to provide an educational opportunity alongside recovery supports to ensure that students do not have to sacrifice one for the other.