University of Nebraska at Omaha
The UNO Recovery Community, Mavrecovery, began in July 2014 and is under the umbrella of the UNO Wellness Division and administrated by Student Health Services. Our organization has a dedicated space for 24-hour use located in student housing. It is open from 10:00-4:00 during the academic semester and provides space for study, break time, and includes an office and a kitchen. Our program manager/director is a shared position out of Counseling and Psychological Services and includes one part-time student worker. Our CRP is (small), currently at 8 active members, (down from 15 due to graduation and transfers). Our programming is still developing and includes monthly student organization meetings, access to counseling services, on-campus 12-step meetings, and daily social connections. In addition, we have provided participation in recovery conferences and are active in speaking at local treatment facilities. We ask our members to have 3 months of continuous sobriety and participate in 2 monthly events in order to be issued a key to the Mavrecovery space. New comers are welcome to be involved in all activities including social events and access to our space when open for general use. Our strategic plan is moving toward a fully developed Learning Community with educational and wellness seminars, dedicated sober housing, and access to scholarships working with the UN Foundation.
Check out these recently added programs!
The Association of Recovery in Higher Education (ARHE) is the only association exclusively representing collegiate recovery programs (CRPs) and collegiate recovery communities (CRCs), the faculty and staff who support them, and the students who represent them. ARHE provides the education, resources, and community connection needed to help change the trajectory of recovering student's lives. We are a network of professionals, administrators, faculty, staff, students, parents and policy makers.
© 2023 Association of Recovery in Higher Education, All Rights Reserved.
info@collegiaterecovery.org
Mailing Address:
P.O. Box 1541
Kennesaw, GA 30156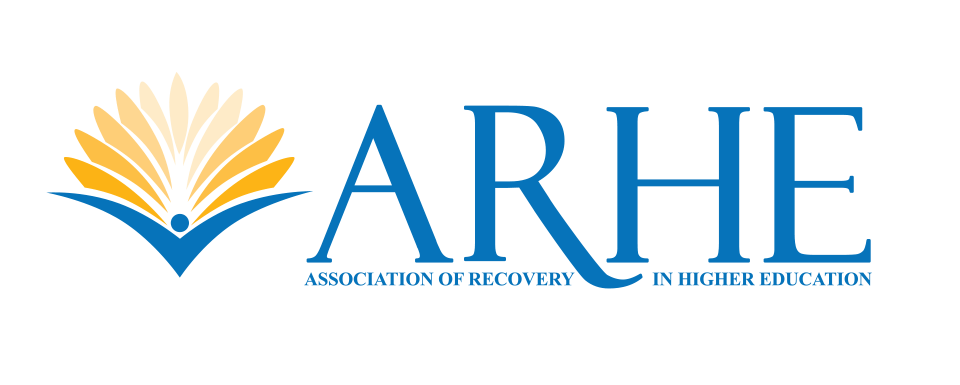 COLLEGIATE RECOVERY PROGRAM
A Collegiate Recovery Program (CRP) is a college or university-provided program that includes a supportive environment within the campus culture. CRPs reinforce the decision to engage in a lifestyle of recovery from addiction/substance use disorder. It is designed to provide an educational opportunity alongside recovery supports to ensure that students do not have to sacrifice one for the other.