The University of Michigan Collegiate Recovery Program (CRP) was founded in 2012 and is part of Wolverine Wellness and U-M Student Life. We provide both a student lounge and staff space for our community. Students also have reserved, private space for studying several nights a week. There are several 12 step support meetings on or near campus every day. U-M has no recovery specific housing available on campus. Substance free options are available and placement considerations are given for students who are in recovery. Transitional housing near campus has been helpful for some students who are earlier in recovery. CRP staff can help with placement and housing. U-M CRP is a mid-size program with 25- 30 formal CRP members who are in abstinence-based recovery. The Sponsored Student Organization, Students for Recovery (SFR) is also a mid-size group and is regularly attended by 20-30 students. U-M CRP employs one full time Program Manager. Students who wish to be part of CRP must meet with Program Manager and sign the Commitment Agreement which entails commitment to recovery, adherence to personalized recovery plan, regular service to campus and attendance at weekly CRP meetings. Case management is available for CRP committed students and mandatory for some. Drop-in groups, team building activities, Student Org. meetings and other recovery supportive programming is also available. For full membership in CRP an individualized agreement must be signed and the student must be in stable recovery. There is a clear pathway to full membership for those who are not yet in stable recovery and opportunities for engagement for students who are new to recovery. The student organization, SFR, meets every other week, year round, and hosts events that have been attended by hundreds of students and community members. SFR is open to all students and many students who are curious about recovery start by attending SFR meetings.
Check out these recently added programs!
The Association of Recovery in Higher Education (ARHE) is the only association exclusively representing collegiate recovery programs (CRPs) and collegiate recovery communities (CRCs), the faculty and staff who support them, and the students who represent them. ARHE provides the education, resources, and community connection needed to help change the trajectory of recovering student's lives. We are a network of professionals, administrators, faculty, staff, students, parents and policy makers.
© 2023 Association of Recovery in Higher Education, All Rights Reserved.
info@collegiaterecovery.org
Mailing Address:
P.O. Box 1541
Kennesaw, GA 30156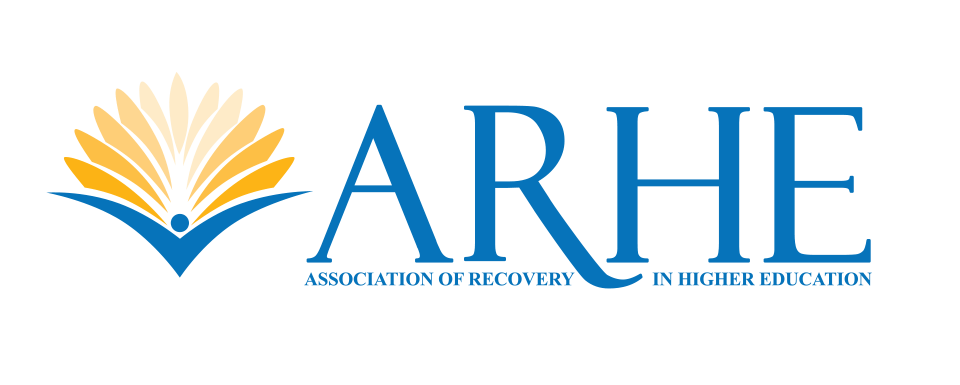 COLLEGIATE RECOVERY PROGRAM
A Collegiate Recovery Program (CRP) is a college or university-provided program that includes a supportive environment within the campus culture. CRPs reinforce the decision to engage in a lifestyle of recovery from addiction/substance use disorder. It is designed to provide an educational opportunity alongside recovery supports to ensure that students do not have to sacrifice one for the other.