University of Alabama at Birmingham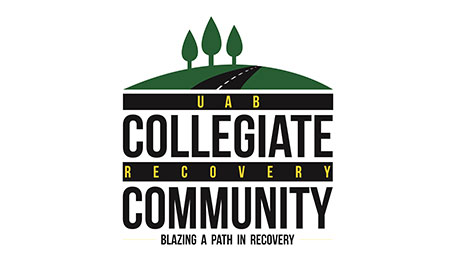 The University of Alabama at Birmingham Collegiate Recovery Community was founded in the fall of 2015. The program is located within the Wellness Promotion department, in the division of Student Affairs. The program was appointed dedicated space in the summer 2016. It now operates out of the Wellness House, and counts on a social room, group room, break room, office space (three offices), study room, and meditation room. No recovery specific housing is available on campus at this time, but staff can provide interested students with names and information on off-campus supportive housing. The program currently counts with one part-time Project Assistant working under the direction of the Project Manager (a counselor in Student Counseling Services). Although the UAB CRC is still in the early stages of development, there are already over 35 students regularly attending the CRC programming and maintaining regular contact with program leadership. Criteria for membership were established in early October 2016, and include:
Be an actively enrolled student of The University of Alabama at Birmingham in good standing;
Be able to demonstrate at least six (6) months of sobriety;
Be able to demonstrate continued involvement and active participation in a community recovery program of one's choice;
Agree to be an active participant in the CRC by:

Attending at least one (1) CRC recovery support meeting per month;
Attending at least one (1) CRC business meeting per month;
Devoting at least two (2) hours per month to community leadership and/or service;
Completing one (1) recovery check-in meeting with CRC staff every Spring and Fall semester.

Make a sincere commitment to living a substance-free lifestyle based on principles of long-term recovery and the values we share as a community.
Although we encourage all students in recovery from addictions and co-occurring mental health disorders to become members of the CRC, we understand that not everyone may be able to be involved in this manner. We encourage all students, regardless of time in recovery or academic standing, to participate in our programs, get involved in our community service efforts, and stay connected with program leadership. At this time, the UAB CRC offers weekly recovery support meetings, academic and professional development resources, social activities, and opportunities for community building and leadership involvement. We are currently working on establishing a student leadership body for the program, and encourage all interested students to get involved with us for leadership training and coaching. The UAB CRC is a joint project of Student Counseling Services, Student Advocacy, Rights and Conduct, and UAB Hospital's Addiction Recovery Program.
Check out these recently added programs!
The Association of Recovery in Higher Education (ARHE) is the only association exclusively representing collegiate recovery programs (CRPs) and collegiate recovery communities (CRCs), the faculty and staff who support them, and the students who represent them. ARHE provides the education, resources, and community connection needed to help change the trajectory of recovering student's lives. We are a network of professionals, administrators, faculty, staff, students, parents and policy makers.
© 2022 Association of Recovery in Higher Education, All Rights Reserved.
info@collegiaterecovery.org
Mailing Address:
P.O. Box 1541
Kennesaw, GA 30156

COLLEGIATE RECOVERY PROGRAM
A Collegiate Recovery Program (CRP) is a college or university-provided program that includes a supportive environment within the campus culture. CRPs reinforce the decision to engage in a lifestyle of recovery from addiction/substance use disorder. It is designed to provide an educational opportunity alongside recovery supports to ensure that students do not have to sacrifice one for the other.