CATAMOUNT RECOVERY PROGRAM
The University of Vermont's Catamount Recovery Program was founded in 2010 in Burlington, Vermont. We are located within the Division of Student Affairs, and more specifically within the Center for Health & Wellbeing which supports us in our foundation and message that recovery is a model of wellness. We currently hold offices and group space within the Davis Center (the campus student center). We provide on-campus housing for students, as well as roommate matching, and off-campus housing assistance for sober roommates or housing opportunities. We currently have one Director and one Coordinator. We additionally have an internship opportunity connected to the School of Social Work (Master's level) and work study positions. Our program is considered mid-sized and well-supported by the campus. The Catamount Recovery Program provides several programs per week, we have a Recovery Group through Counseling and Psychiatry Services, and a weekly seminar/class. We do an activity together at least once a month – this ranges from hiking and camping, to attending a UVM Hockey game, to the movies or playing disc golf. We partner with the Burlington Turning Point (Recovery Center), offer meetings on campus, and are co-sponsors of the annual "Step Into Action" Recovery Walk. We are currently developing a student organization. In order to participate in the most basic level of activity you need to be working an active program of recovery; in order to join our program, you need to have six months clean and continue to be working your recovery program. Basic participation includes our hang-out time, our lunches and dinners. Our students are big advocates for service and breaking the stigma surrounding addiction and recovery. Newcomers are welcome to participate in events and programs and encouraged to explore recovery with us. There is a clear pathway to full membership for those who are not yet in stable recovery and opportunities for engagement for students who are new to recovery.
Check out these recently added programs!
The Association of Recovery in Higher Education (ARHE) is the only association exclusively representing collegiate recovery programs (CRPs) and collegiate recovery communities (CRCs), the faculty and staff who support them, and the students who represent them. ARHE provides the education, resources, and community connection needed to help change the trajectory of recovering student's lives. We are a network of professionals, administrators, faculty, staff, students, parents and policy makers.
© 2023 Association of Recovery in Higher Education, All Rights Reserved.
info@collegiaterecovery.org
Mailing Address:
P.O. Box 1541
Kennesaw, GA 30156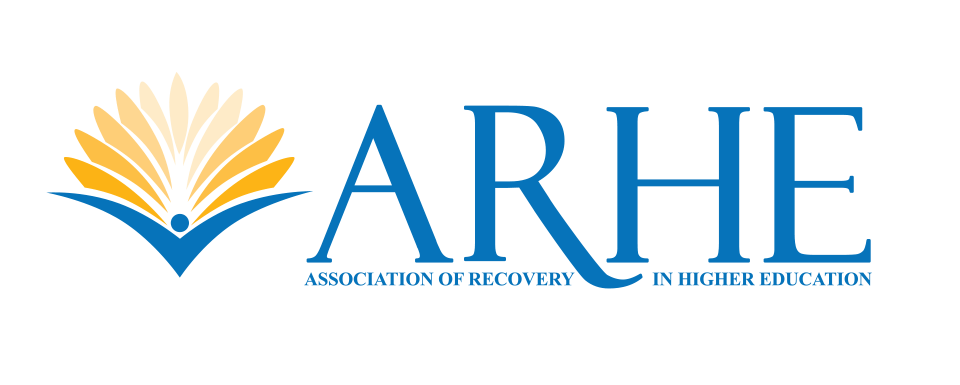 COLLEGIATE RECOVERY PROGRAM
A Collegiate Recovery Program (CRP) is a college or university-provided program that includes a supportive environment within the campus culture. CRPs reinforce the decision to engage in a lifestyle of recovery from addiction/substance use disorder. It is designed to provide an educational opportunity alongside recovery supports to ensure that students do not have to sacrifice one for the other.