Cougars in Recovery (CIR), founded in 2013, is a department within the Division of Student Affairs and Enrollment Services at the University of Houston.  As defined by the ARHE, CIR is a large collegiate recovery community as it serves more than 45 students pursuing abstinent recovery and regularly participating in recovery protective programming. Dedicated space for the program is in the Quadrangle section of campus. A lounge offering round the clock access for students to study, watch TV, play games and socialize in a safe sober environment, is available in Oberholtzer Hall. The space includes a refrigerator and microwave, a ping-pong table, a flat screen television and game system and comfortable leather furniture. Office space has been provided for John Shiflet, the program director and Barbara Dwyer, the founder and volunteer program coordinator.  Barbara's office includes a computer area for student use.  Classroom space is designated to CIR for 12-step meetings and other planned activities. Sober housing is offered in Law Hall. The fourth floor houses 22 residents and allows students in recovery to engage in the full college experience.  The Cougars in Recovery program offers many resources and activities. Utilizing sober housing provides students with the opportunity to fully experience college life while living on campus in an environment where their peers have committed to live substance free. Students are offered eight opportunities to attend 12-step meetings each week to maintain stability and accountability in recovery. Accountability is achieved primarily through the weekly check-in meetings where students receive peer feedback after sharing their feelings, successes, struggles, recovery program status, gratitude and affirmations.  Students learn skills for facing their struggles and receive referrals to helpful resources, with the reassurance that others are on this journey with them. Celebration of Recovery is an all recovery meeting that recognizes all 12-step programs.  Camaraderie and community service are integral components of the program and are enhanced through participation in Cougars in the Community, a registered student organization focused on education and giving back to the community. This organization is responsible for chairing all 12-step meetings, planning sober tailgates and scheduling service opportunities. Additional programming includes implementation of an outdoor adventure activity each semester and participation in a sober softball league. A recovery protection plan was developed to support students after a relapse, and those with less than 90 days of sobriety. CIR serves as a liaison, advocating for students in the areas of academics, conduct and admissions. As a result, strong relationships have been formed with a multitude of offices on campus. A list of on-campus and off-campus resources is available on our website. The only requirement for membership is a commitment to abstain from all substance use. Students wishing to live in sober housing must have acquired six months of continuous sobriety. Interested students submit an application and participate in an interview. Each student signs an agreement stating his/her desire to live life free from mind altering substances and agrees to hold other members of the community to this standard. Access to lounge space and participation in the weekly check-in meetings are membership privileges.  All other meetings are open to the Houston recovery community. Once a student agreement is signed, the individual has full access to CIR programming. 
Check out these recently added programs!
The Association of Recovery in Higher Education (ARHE) is the only association exclusively representing collegiate recovery programs (CRPs) and collegiate recovery communities (CRCs), the faculty and staff who support them, and the students who represent them. ARHE provides the education, resources, and community connection needed to help change the trajectory of recovering student's lives. We are a network of professionals, administrators, faculty, staff, students, parents and policy makers.
© 2023 Association of Recovery in Higher Education, All Rights Reserved.
info@collegiaterecovery.org
Mailing Address:
P.O. Box 1541
Kennesaw, GA 30156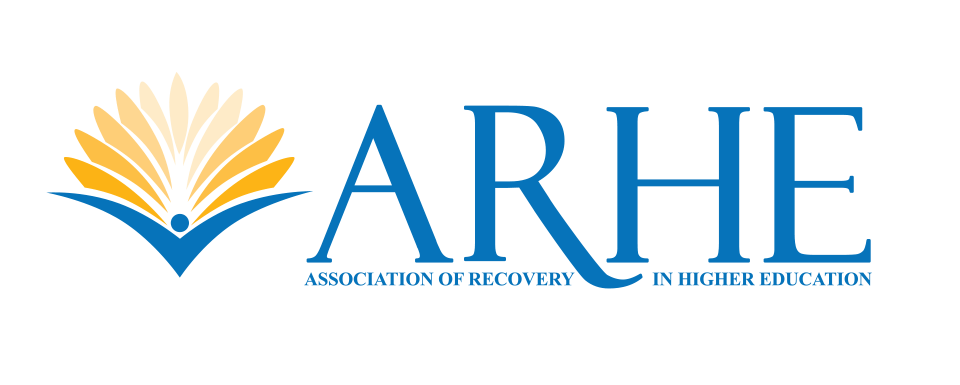 COLLEGIATE RECOVERY PROGRAM
A Collegiate Recovery Program (CRP) is a college or university-provided program that includes a supportive environment within the campus culture. CRPs reinforce the decision to engage in a lifestyle of recovery from addiction/substance use disorder. It is designed to provide an educational opportunity alongside recovery supports to ensure that students do not have to sacrifice one for the other.