Kennesaw State University

KSU's Collegiate Recovery Program is housed within Student Affairs. We have two branches of our CRP available, one on our Kennesaw campus, the other on our Marietta campus. On both campuses, we have a dedicated community space for meetings and seminars, space for studying as well as staff offices. All community rooms are accessible by student ID. With a capacity for up to 8 residents, the KSU CRP offers The Outfit, a KSU Residence Life Living Learning Community for CRP members. All Outfit residents must meet the requirements set out by the CRP (one year sobriety, commitment to CRP, etc.) and sign the Outfit contract. While most KSU CRP students reside off campus in regular apartments, many recovery living options exist nearby for students looking for more transitional living. There is a full time Director, Coordinator, Assistant Coordinator, Education Coordinator/Substance Abuse Counselor, and Administrative Associate. There are four part-time student assistants in recovery who staff the CRP space 40 hours per week. KSU's CRP is large with 80+ students. CRP students sign commitment contracts and attend one recovery specific meeting per week on campus, one weekly seminar on campus and bimonthly celebration of recovery on campus as well as academic advising meetings. Counseling is available for students as needed. The CRP has a student council which provides leadership and peer accountability to the community through elected officials. A limited number of tuition waivers are available for out-of-state students to receive in-state tuition if they are active members of the CRP. In order to be a member of the KSU CRP, an individual must be a student of Kennesaw State University, have a minimum of six months sustained recovery, and work a 12 step program or have the ability to articulate a program of recovery. After students complete a CRP application and meet and interview with staff, the staff review potential members. Members then sign a commitment contract and agree to participate in the CRC requirements. The KSU Center for Young Adult Addiction and Recovery provides full recovery resources to all students with a path to membership as length of sustained recovery increases. There is a clear pathway to full membership for those who are not yet in stable recovery and opportunities for engagement for students who are new to recovery or thinking about recovery. Students are welcome to attend all 12 step meetings, SMART recovery, individual counseling, and recovery community events and celebrate recovery.
Check out these recently added programs!
The Association of Recovery in Higher Education (ARHE) is the only association exclusively representing collegiate recovery programs (CRPs) and collegiate recovery communities (CRCs), the faculty and staff who support them, and the students who represent them. ARHE provides the education, resources, and community connection needed to help change the trajectory of recovering student's lives. We are a network of professionals, administrators, faculty, staff, students, parents and policy makers.
© 2023 Association of Recovery in Higher Education, All Rights Reserved.
info@collegiaterecovery.org
Mailing Address:
P.O. Box 1541
Kennesaw, GA 30156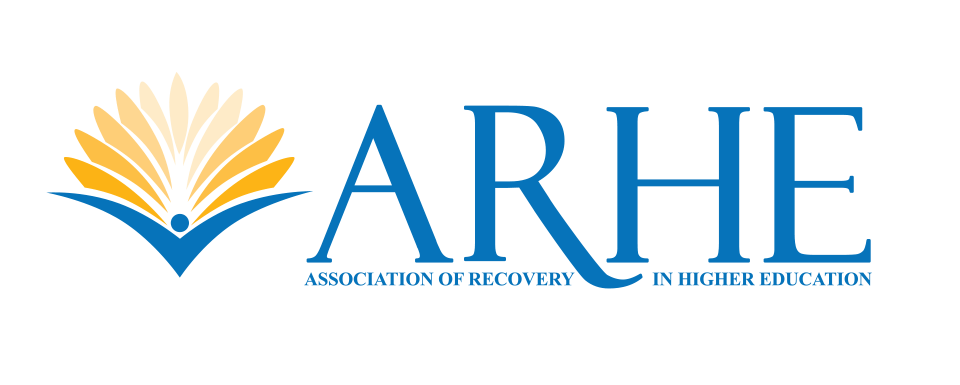 COLLEGIATE RECOVERY PROGRAM
A Collegiate Recovery Program (CRP) is a college or university-provided program that includes a supportive environment within the campus culture. CRPs reinforce the decision to engage in a lifestyle of recovery from addiction/substance use disorder. It is designed to provide an educational opportunity alongside recovery supports to ensure that students do not have to sacrifice one for the other.