University of North Carolina at Asheville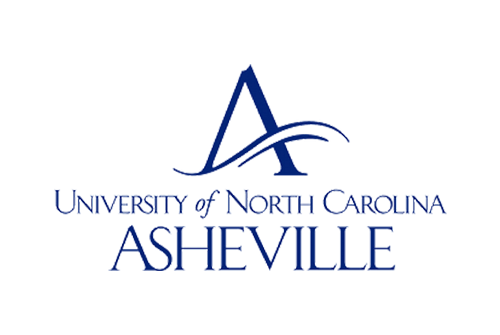 COLLEGIATE RECOVERY COMMUNITY
UNC Asheville's Collegiate Recovery Community was launched in the summer of 2014 when two transfer students approached our staff to inquire about services for students in recovery. Both these students were familiar with collegiate recovery programs at other institutions and agreed to help build a program at UNC Asheville. Fall semester 2015 the Collegiate Recovery Community at UNC Asheville became an official student organization. A small group of students have taken the lead in recruiting members, presenting programs, and doing community service projects. Our CRC does not have a dedicated space at this time but have use of a meeting space on campus. The UNC Asheville Health and Counseling Department is the program sponsor for the CRC. Students in the CRC can access weekly "case management" services including how to access campus resources, effectively navigating the academic system, utilizing community resources and building coping skills. Students have access to individual counseling, coping skills groups and medical services including meeting with a psychiatrist. There is no length of recovery requirement for involvement in the CRC and we are open to students who are contemplating lifestyle changes.  Our CRC welcomes students who are "sober by choice".  Asheville is fortunate to have a large, thriving recovery community and we encourage CRC students to utilize 12 step meetings, SMART Recovery, faith-based recovery groups, and any other resource they find helpful.
We have 4-5 members who are active in the CRC and over 20 students who have requested to be on our email list. We have one staff person able to dedicate 5-10 hours weekly to the CRC.
Check out these recently added programs!
The Association of Recovery in Higher Education (ARHE) is the only association exclusively representing collegiate recovery programs (CRPs) and collegiate recovery communities (CRCs), the faculty and staff who support them, and the students who represent them. ARHE provides the education, resources, and community connection needed to help change the trajectory of recovering student's lives. We are a network of professionals, administrators, faculty, staff, students, parents and policy makers.
© 2021 Association of Recovery in Higher Education, All Rights Reserved.
info@collegiaterecovery.org
Mailing Address:
P.O. Box 1541
Kennesaw, GA 30156

COLLEGIATE RECOVERY PROGRAM
A Collegiate Recovery Program (CRP) is a college or university-provided program that includes a supportive environment within the campus culture. CRPs reinforce the decision to engage in a lifestyle of recovery from addiction/substance use disorder. It is designed to provide an educational opportunity alongside recovery supports to ensure that students do not have to sacrifice one for the other.