Mississippi State University
COLLEGIATE RECOVERY COMMUNITY
The Collegiate Recovery Community (CRC) at Mississippi State University was founded in the Fall of 2013 and is housed in the Department of Health Promotion and Wellness which is under the Division of Student Affairs. The CRC has dedicated space on campus. The Collegiate Recovery Community offers on-campus sober housing in the form of pairing up incoming CRC students with one another in order to ensure that their on-campus living situation is as conducive to their recovery as possible. Off-campus pairings are available as well. Mississippi State University employs one Program Coordinator for the CRC and one graduate part-time worker. Our CRC is small (fewer than 15 students) but growing. The highest goal of Mississippi State University Collegiate Recovery Community is to provide our students with the most resources and programming that we possibly can. Ensuring sustained recovery and academic success are our two top priorities. We provide the following resources to students: computer lab, academic scholarships, priority registration, space for anonymous meetings, community support, recovery networking opportunities, and connections with: the Academic Advising Center, the Learning Center, the Counseling Center, and the Career Center. We provide the following programming to students: a weekly basic life-skills seminar, a weekly all-recovery all-speaker meeting, sober tailgates for every home game, a back to school social, parent's weekend, fall retreat, and a graduation celebration. The student service organization under the umbrella of the Collegiate Recovery Community is Mississippi State Students About Service (MSSAS). The students involved must be willing to support those in recovery, or be in recovery themselves. In order to apply for membership to our CRC, students need to be accepted or enrolled at Mississippi State University, they must demonstrate complete and continuous abstinence of six (6) months or more from alcohol and other drugs and/or all process addictions, they must be actively participating in a Twelve-Step recovery program or equivalent recovery program, they must show a commitment to service, and show a commitment to CRC Program requirements. Newcomers are welcome and encouraged to attend anonymous meetings at the CRC house, attend sober tailgates, participate in Recovery Night, and fellowship with current CRC students. Once six months of continuous recovery time is achieved an individual can apply to the CRC and will become eligible to receive the full benefits that comes with being a scholarship member of the CRC.
Check out these recently added programs!
The Association of Recovery in Higher Education (ARHE) is the only association exclusively representing collegiate recovery programs (CRPs) and collegiate recovery communities (CRCs), the faculty and staff who support them, and the students who represent them. ARHE provides the education, resources, and community connection needed to help change the trajectory of recovering student's lives. We are a network of professionals, administrators, faculty, staff, students, parents and policy makers.
© 2023 Association of Recovery in Higher Education, All Rights Reserved.
info@collegiaterecovery.org
Mailing Address:
P.O. Box 1541
Kennesaw, GA 30156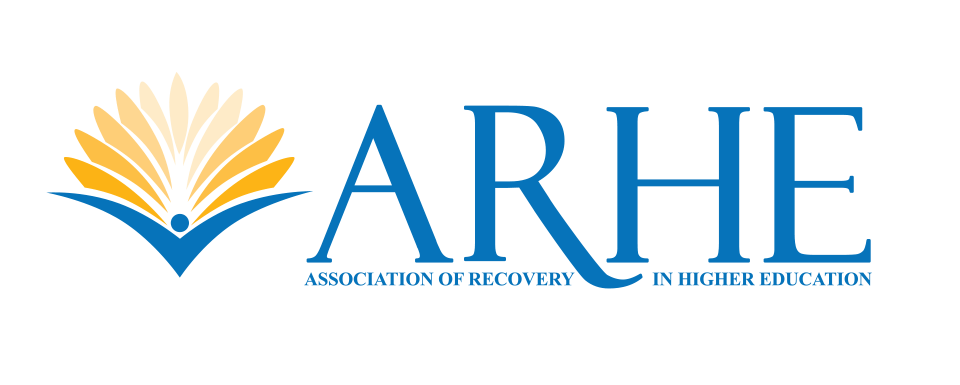 COLLEGIATE RECOVERY PROGRAM
A Collegiate Recovery Program (CRP) is a college or university-provided program that includes a supportive environment within the campus culture. CRPs reinforce the decision to engage in a lifestyle of recovery from addiction/substance use disorder. It is designed to provide an educational opportunity alongside recovery supports to ensure that students do not have to sacrifice one for the other.