The WVU Collegiate Recovery Program provides support for students in recovery from substance use disorders, disordered eating and other behavioral health conditions, those seeking recovery and allies for recovery. Our community offers a safe environment for students in recovery and allows students to partake in a normative college experience. The WVU CRP was developed over several years and formalized in February 2016 and is administered through Student Life. There are 2 part-time employees working for the WVU Collegiate Recovery Program. Serenity Place, our dedicated space for students, is open 5-7 days per week, with varying hours due to the availability of staff & student ambassadors. Serenity Place is a spacious townhouse with a large social area, kitchen, dining room, separate meditation room and two study areas. We also have access to a courtyard with a firepit and a building with two classrooms for holding support meetings and other events. We host regular events at Serenity Place, including book study, art journaling, meditation and sober tailgates during football season. We also host other special events such as Super Bowl Party, St. Patrick's Day Party, Graduation and Movie Night. We do not have housing options however plans are being developed for the future. A small garden and nutritional program is being developed in collaboration with the WVU Nutrition Department. Our program is student driven and programming/events are in response to interests and leadership of the students. We have a robust Alumni Support program and campus and community relationships which bring a number of resources to the program. We also have a Parent/Family Support Program which is led by two parent ambassadors who host monthly parent/family support meetings at Serenity Place.
Being a relatively new entity, the WVU Collegiate Recovery Program is small in terms of participants. At this time we do not use a membership structure but are developing membership standards/requirements. We do however have student leadership in the form of Recovery Ambassadors; students who have been hand-selected for their dedication to service and recovery. Recovery Ambassadors can host open hours at Serenity Place and serve as a great resource for newcomers. The WVU Collegiate Recovery Program is open to all students seeking, maintaining or supporting recovery. Newcomers are allowed to participate in all events and activities. We have great support with the local sober living organization and a local residential recovery organization.
Check out these recently added programs!
The Association of Recovery in Higher Education (ARHE) is the only association exclusively representing collegiate recovery programs (CRPs) and collegiate recovery communities (CRCs), the faculty and staff who support them, and the students who represent them. ARHE provides the education, resources, and community connection needed to help change the trajectory of recovering student's lives. We are a network of professionals, administrators, faculty, staff, students, parents and policy makers.
© 2023 Association of Recovery in Higher Education, All Rights Reserved.
info@collegiaterecovery.org
Mailing Address:
P.O. Box 1541
Kennesaw, GA 30156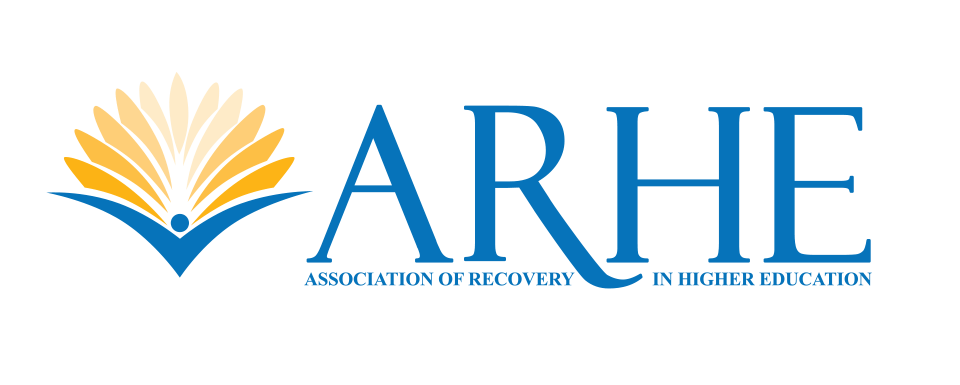 COLLEGIATE RECOVERY PROGRAM
A Collegiate Recovery Program (CRP) is a college or university-provided program that includes a supportive environment within the campus culture. CRPs reinforce the decision to engage in a lifestyle of recovery from addiction/substance use disorder. It is designed to provide an educational opportunity alongside recovery supports to ensure that students do not have to sacrifice one for the other.